Power
Solar Energy in Nigeria; Economic Potentials, Problems, Prospects
Solar Energy in Nigeria
In this post, we discuss solar energy in Nigeria. Here we will look at the meaning, economic potentials, challenges, and prospects.
The sun is the only source of energy for the earth's atmosphere and the largest source of energy received by the earth. The energy generated from the sun is known as solar energy.
Solar energy is an important source of renewable energy and can be captured and converted into electric and thermal energy.
Read Also: Solar Energy Companies In Lagos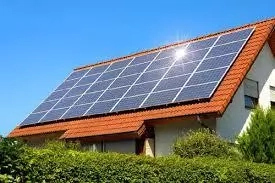 Solar energy can be harnessed using a range of ever-evolving technologies such as solar heating, photovoltaic, solar thermal energy, molten salt power plants, solar architecture, and artificial photosynthesis but the common technology used by experts is the photovoltaic solar panels that can convert the sun's rays into usable electricity.
Economic Potential of Solar Energy in Nigeria
Solar energy is a better alternative for electricity generation in Nigeria as it supersedes that of the current source of electricity in Nigeria.
It is no longer news when it comes to the epileptic power supply in the country and how badly it has affected industrial activities thereby putting a huge strain in the economic growth of the country.
Read Also: 5 Reasons To Boost Your Career In Solar Energy Jobs
Solar energy can be harnessed everywhere in the world as long as there is sunlight. In Nigeria, especially the northern region where the sun is in high concentration, it would be easy to use the energy generated from the sun to generate electricity.
Solar energy is a limitless source of power because it comes from the sun and apart from solar energy used for electricity generation, it is also used in the drying of clothes, recharging of batteries, etc.
Solar energy is an inexpensive, clean and renewable source of power but in as much as solar energy is free, the high cost of its collection, conversion, and storage still limit its exploitation in many places especially in Nigeria.
The key purpose of solar energy is to provide an alternative and long- term cost-effective source of power for homes compare to generators that need fuel or diesel and areas where the national electricity grid is unable to reach.
In Nigeria, many homes cannot afford a solar system because of its high cost and many Nigerians still rely on the poor supply of electricity or generators. It is said that solar panels are only for the rich people and the poor people can't afford it which is true.
The function of solar energy is quite amazing as it can be stored and used when needed. This is applicable in terms of heating as it is more reliable in cold weather as houses that have solar panels installed would be protected from the cold.
Solar energy is not only restricted to electricity and heat generation. It is also used in producing salt from seawater and also transforming salt water to drinking water by converting the sun's energy to heat to drive the desalination process directly or indirectly.
One of the strong reason why solar energy is used by few Nigerians is because of lack of knowledge and awareness on the benefits of using solar energy.
The high cost is also a reason but when compared to the generator and local electricity, I think companies, organizations, and industries have to switch to solar energy because its advantage to them would be enormous in terms of functionality and getting the much-intended results.
Businesses that adopt the use of solar energy would profit immensely and also contribute greatly to the country's economic development.
Read Also: The Role of Technology in Education and Training in Nigeria
In the world today, solar energy has been vastly applied for different purposes /and it has brought about massive prospects economically or otherwise.
The law of thermodynamics states that energy can neither be created nor destroyed and in reference to solar energy which is a natural form of energy that can be used for a long time.
If Nigerians can be enlightened on why solar energy is a better alternative that should be utilized, then Nigeria will benefit economically as it would attract foreign investors and industries would be able to increase their productivity.
The photovoltaic solar panel works effectively when the sun comes directly in contact with it. Though solar energy can only generate electricity during the day when there is a high concentration of sun but that doesn't mean it shouldn't be considered because electricity is better enjoyed in the day.
Problems of Solar Energy  in Nigeria
As much as solar energy has its benefits, it is not 100 perfect as there are still problems. Solar energy in relation to the generation of electricity is still facing some problems as the conversion process has not been able to attain efficiency in Nigeria this might be due to the absence of the appropriate technologies.
Read Also: Opportunity in Renewable Energy in Nigeria
Another problem of solar energy is the issue of finding efficient ways to store electricity for use during dark hours or during a period of cloudy weather. Solar energy might be inexpensive but its advantage is limited as it is only useful during the day than at night.
The price of solar panels in Nigeria depends on its capacity. The price of a solar panel for a two bedroom apartment might greatly differ to that of a duplex or story building as the case may be.
Prospects of Solar Energy in Nigeria
According to Wikipedia, solar power is anticipated to become the world's largest source of electricity by 2050 with solar photovoltaic and concentrated solar power contributing 16 and 11 percent to the global overall consumption respectively.
This article is not all about solar power but what solar energy entails and solar power happens to be an important part of solar energy. Solar energy is used to save the environment as it has no effect on the environment when compared to fossil fuels and other carbon sources i.e it generates no form of pollution.
The application of solar energy will benefit the country in the long run. Solar energy will serve as a better substitute for electricity generation if the problems associated with it can be solved.
Read Also: Status of Renewable Energy in Nigeria
Conclusion
Solar energy is not only beneficial to humans but also to plants and animals as well. It is the only source of energy that powers the earth.
The good thing about it is that it can be captured, converted and stored in the form of electric and thermal energy and also have other important functions that cannot be ignored.
Click here to see the latest
Study Abroad Scholarships and Guides
Click here to see the latest
Jobs opportunities in Nigeria
.
Click here to Join
Recharge and Get Paid
Click here to Read Latest School News in Nigeria
Copyright Warning!
We work really hard and put a lot of effort and resources into our content, providing our readers with plagiarism-free articles, original and high-quality texts. Contents on this website may not be copied, republished, reproduced, redistributed either in whole or in part without due permission or acknowledgement.
Proper acknowledgement include, but not limited to (a) Proper referencing in the case of usage in research, magazine, brochure, or academic purposes, (b)"FAIR USE" in the case of re-publication on online media. About possible consequences you can read here: What are the consequences of copyright infringement? In an effort to protect our intellectual properties, we may report your website to Google without prior notice and your website be removed from search engines and you may receive a strike. All contents are protected by the Digital Millennium Copyright Act 1996 (DMCA).