The Business Overview
Freight services business is an aspect of the transportation business. It has to do with the movement of goods and services from one place to another.
Your work as the freight agent is to send clients and the freight forwarder or company. You handle goods clearing and logistics.
👉 Relocate to Canada Today!
Live, Study and Work in Canada.
No Payment is Required! Hurry Now click here to Apply >>
Immigrate to Canada
So, you act as a forwarding and clearing agent. It is your job to envisage the most suitable means to transport the goods between both parties.
Since it is transportation business, trains, trucks, vans, ships, airplanes are all used to move goods and services. A case in point is where you obtain the goods or services at the port or border and move such to the required destination. You monitor the goods' movement and ensure there is efficient delivery.
Read Also: History of Transportation in Nigeria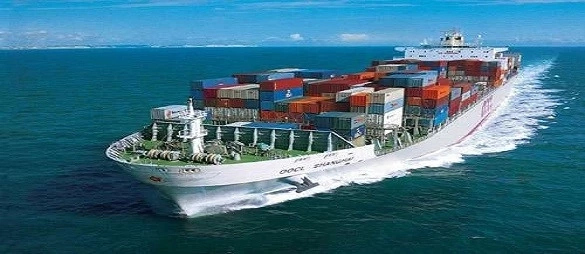 Freight Services Vs. Courier Services
Freight services business differs from courier services in terms of mode of operation and the weight of goods carried.
In Freight services business, the operators sometimes combine their own vehicles that of other transport companies; land, sea and/or air.
Courier services on the other hand always use their company vehicles and staff alone to transport goods and services.
Additionally, Freight services business deals mostly with the movement of heavy materials. In fact, they can transport anything, no matter the weight, insofar as it can be transported. Courier services, on the other hand, are usually involved in the movement of light weighted materials.
Those, basically, are the comparative differences between Freight services business and courier business.
👉 Relocate to Canada Today!
Live, Study and Work in Canada.
No Payment is Required! Hurry Now click here to Apply >>
Immigrate to Canada
What You Must Know Before Starting Freight Servicing Business In Nigeria
You must be certain if you can do this business or not. It is a business that involves looking for clients.
1. Can you stress yourself looking for clients?
2. Will you be able to negotiate with clients and freight companies?
3. Will you be able to operate this commission-based work that comes with a lot of pressure?
4. Can you multitask, serving multiple clients satisfactorily at the same time?
Read Also: How to Become Export Merchant in Nigeria
Basic Training For the Job
You need to acquaint yourself with adequate knowledge of the modus operandi of the business. The most appropriate training for this business comes from apprenticeship.
That is, you learn on the job. You can learn the basics by reading books, asking questions and online studies. However, you need to be there where it is happening to know how things go.
So, get to the port and request an internship. Stay on it for at least two years to become proficient in what you want to do.
Types of Freight Forwarding Business in Nigeria
There are two major aspects to freight services business. We have:
1. Generalist freight services business and
2. Specialist freight services business.
Freight services business can also be categorized based on products' specialty. It is possible to combine different niches if you have what it takes to do so.  So, you can do agricultural produces, clothes, petroleum freight services business etc.
Developing Your Business Plan
Your business plan is a documentation of your financial workflows, operational analysis, profits, and loss. Freight services business is a risky business.
This is where you document that. In the start, you are bound to face a lot of challenges. It is the business plan that will itemize basic tips to fix them.
This document will handle your budgeting and fiscal plan. You will need it to get a loan from the bank. It envelops your marketing strategies.
Read Also: How to Start Clearing and Forwarding Business in Nigeria
Business Registration and Licensing
Cooperate Affairs Commission (CAC) is the first place to go for your business name registration. After this, visit the appropriate bodies to obtain your license which could be expensive.
The importance of business registration is that is it gives you recognition and legal standing. This will make your business appear authentic and real.
Finance Required
Freight services business is capital-intensive. So, look for money to take care of your fixed and moveable assets and licensing.
This money should be able to run this business for at least six months. If you to pay for staff and other logistics, you need enough money to pay for this. Also, you may have to pay for haulage especially as clients may want you to deliver goods first before payment.
Getting An Office Space
You need an office space to be easily reached by your clients. Look for a business location around ports. Paint and equip it with basic office equipment to give you and your clients comfort. First impression matters. You may also get a warehouse where clients' goods could be stored temporally before movement.
Business Sustainability and Networking
Try to have clients worldwide and move consignments on a global level. This cannot be done without effective networking with haulage and transport companies around the world. But it can be sustained once you build a reliable reputation with your clients. Trust is the sole of business.
Read Also: Ultimate Guide on Car Importation Business: How to Start Buying and Selling Cars in Nigeria
Advertisement and Marketing
To get clients for this business, you have to engage in effective advertisements. Improve your marketing strategies as enlisted in your business plan. With this, you can become rich in a matter of months.
Patience and resilience is the key to every business. Do not run at the first sight of pain. Employ best business practices and continue to learn from veterans in the business.
Challenges of Freight services business in Nigeria:
1. It Is Capital Intensive Business To Run
The poor Nigerian economy and the unwillingness of banks to provide loans to starters also aggravates the problem. In the beginning, getting funds to start the business in Nigeria could be difficult.
2. Nigeria is a Consumer Nation
This business is not as profitable as it should be because of our overdependence on foreign importation. As such, a vacuum is left in the exportation aspect of freight services business in Nigeria
3. Corruption
To make substantive gains in the Nigerian freight services industry, so you may have to "oil some hands". As a starter with limited income, it may be difficult to afford this. It is not even the right thing to do. So, if you are a morally disciplined fellow, you may lose at this point.
4. Poor Transportation Network.
The bad inland waterways and dysfunctional rail network add more salt to the wound. This is not without noting the numerous inaccessible roads across the country.
This makes goods' movement difficult, especially when it comes to moving heavy goods. In the process, you end up spending more money on transportation, which will ultimately reduce your profits
Read Also: Top 10 Courier Companies In Nigeria
Summary
Freight services business in Nigeria is a highly lucrative business. Although not well exploited by many Nigerians, it has the potential of creating a millionaire from a serious entrepreneur in a matter of months.
I hope you will maximize the information provided here to attain excellence in this business. The market for this business will always be there inasmuch as there is the need for movement of products and services. That means you will always make money if you start freight services business today.
Get more logistics business tips here
📢

We are hiring writers!
Article Writing Jobs
- We are hiring good freelance writers -
Click here to apply
👇👇👇👇👇
Immigrate to Canada Via Job Offer!
Get latest Jobs in Canada for foreigners with visa sponsorship 2023 and how to apply. Don't miss this opportunity that can help you relocate to Canada with your family.
👇👇👇👇👇