Here in this post, we are going to show you detailed steps to start a VTU business in Nigeria. We hope you find this guide useful.
Virtual top-up (VTU) is a business where a vendor (you) top up people's airtime through your mobile device.  The traditional way of buying a scratch card and loading it on our phones with a USSD code ( *555*Pin#) is fast fading and is being replaced by VTU.
👉 Relocate to Canada Today!
Live, Study and Work in Canada.
No Payment is Required! Hurry Now click here to Apply >>
Immigrate to Canada
Most people now prefer recharging easily through banks or websites without the stress of leaving their homes or offices to search for the nearest airtime vendor.
Read Also: How To Start VTU Business In Nigeria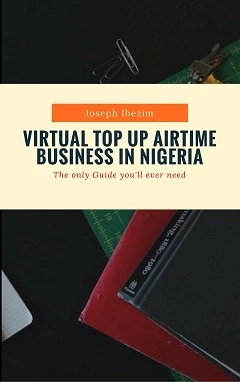 A buyer can purchase airtime by simply dialling top up codes or visiting a website. The vendor then credits the buyer's phone while the buyer receives an alert that his/her phone has been topped up.
People always prefer the most convenient way of doing things and because keeping in touch with family, clients, friends, etc., is essential, recharging digitally is now a popular way of buying airtime in Nigeria.
Information on Nigerian Communications Commission's (NCC) website shows that as of November 2018, the number of active GSM lines in Nigeria is over 160 million. With monthly airtime usage in Nigeria estimated at N260 billion, setting up a VTU business in Nigeria is worthwhile.
You can start this business with small capital. See how to make money from recharge and get paid VTU.
Read Also: 13 Cheapest MTN Tariff Plans in Nigeria and Migration Codes 2018
How lucrative is VTU Business in Nigeria
VTU business is s profitable business however, it is capital intensive. This means that  you will recover little profit when you start with very little capital and only make reasonable profit if you invest a valuable amount in your business. You can dispense as  low as N1 on MTN and N50 on Glo, Airtel, and 9mobile and make 3-5% profit on each top up you make.
👉 Relocate to Canada Today!
Live, Study and Work in Canada.
No Payment is Required! Hurry Now click here to Apply >>
Immigrate to Canada
The monthly airtime usage per month is estimated at N260 billion. Setting up your VTU business, will give you a chance of working your way up to earning at least a little part of the estimated worth of the industry.
Notable Keyplayers in VTU Business in Nigeria
There are many notable key players in VTU business in Nigeria. Below are some of them:
Quickteller
Recharge and Get Paid
Stratford Communications limited
Apple tree Nigeria Limited
KPS Limited
Ringo Telecommunications Limited
Seltec Investments Limited
Clickatell Nigeria Limited
MCTee Investment Nigeria Limited
Fidelity Union Securities Limited
Real Time Communications Limited
Banks such as GTB, UBA, First Bank, Zenith Bank, etc.
Telecommunication companies (MTN,Glo, Airtel,etc.) through their credit/data borrowing platform.
OPPORTUNITIES FOR VTU BUSINESS IN NIGERIA
VTU business in Nigeria is on the rise. Airtime whether for voice calls or for data subscription has become a rising need for Nigerians. This makes VTU business a business with high demand. Due to its convenience in meeting people needs of purchasing airtime in an easy and seamless manner, it has become a popular choice for Nigerians; and best of all, it can be started from anywhere in Nigeria. Subsequently you can also branch out to other top ups and payments such as Gotv, Dstv recharge.
TARGET MARKET
The target market for VTU business covers a wide range of people. Everyone needs airtime to keep in touch with friends and family, or to access information. Therefore the target market for VTU business in Nigeria includes: Students, businesses, workers, family, friends, and the general public.
Read Also: How to transfer airtime credit on MTN, Airtel 9mobile & Glo
COMPETITION
There are over 100 VTU dealers in Nigeria. Due to the number of people that can be served nationwide, competition in this business is intense.
PROFIT FORECAST
The higher your capital and quantity of sales you make, the higher your profit. For every N10,000 sales you make, you gain N300-N500. This means that if you can make N50,000 sales daily, you can make N45,000-N75,000 monthly. This is why setting up your VTU business in an area with high demand is highly important.
HOW TO START VTU BUSINESS IN NIGERIA
1. Get the KNOWLEDGE NEEDED
No specific knowledge or university degree is compulsorily needed for this business. However, having a knowledge of how this business works is important. You can gain insights from experienced people in this business and stay updated by going for network providers conferences and seminars.
2. Get the MATERIALS NEEDED
The raw material needed for this business is VTU sim cards. The popular way is buying VTU sim cards for each network and loading it with adequate amount of money. However, you may also vend with just one phone by registering with a trusted VTU website and access your VTU account from there to vend. An example of such a website is Recharge And Get paid Ltd (RAGP).
EQUIPMENT NEEDED FOR VTU BUSINESS
A Shop: Having a physical shop lends you more credibility and people can trust you better if they know that they can reach you when they require your services or have inquiries or complaints.
At least 2 double sim phones to insert the sim cards.
TECHNOLOGY NEEDED
The technology needed is a laptop or smartphone, VTU vending applications, and a quality designed but user-friendly website
3. Choose the BEST LOCATIONS FOR THIS BUSINESS
The best locations for starting a VTU business are areas with high traffic and high demand such as major cities, campuses, economic hubs, etc.
Read Also: 10 Best Telecom Networks & Internet Service Providers in Nigeria
4. Get funding 
Funds needed for this business depends on what scale you intend to start up and your financial abilities.
If you have a laptop or smartphone, the minimum amount you can use in starting up a VTU business is at least N5000 to load on each VTU sim card.
You can get funds for your business through personal savings, loans from; family and friends, as well as cooperative societies.
5. Register your VTU Business in Nigeria
Getting a license to operate a small scale/ one-man business is not necessary. You only need to register your business with the Corporate Affairs Commission (CAC)
TIPS FOR GOOD SERVICE PROVISION
When providing a service, you need to deliver excellent customer service in order to maintain loyal customers who in turn may refer family and friends to you. You also need to be responsive to the inquiries and complaints of your customers. If there are any problems or delays, politely explain to them the reasons for this. Ask them for feedback on their experience with you as a vendor.
6. MANAGEMENT AND STAFFING
In the start-up stage, you can manage your VTU business alone and employ additional staff as well as retailers and distributors when your business starts expanding.
7. PROMOTION TIPS
You can promote your business by advertising on social media platforms and your website and using strategies that will pull traffic to your site.
Also, attend network providers' conferences and seminars in order to stay updated on latest trends and gain more visibility. And most importantly, encourage the use of word of mouth publicity and referrals from loyal customers.
Read Also: GSM Numbers in Nigeria and their Corresponding Networks
8. Join Recharge and Get Paid VTU
If you don't have the funds and recourses to start your own VTU business, you can join Recharge and Get Paid VTU. It's a multilevel marketing company in Nigeria that allows you to make some money when you do telecom transactions on their platform.
With Recharge and Get Paid, you will also make more money when you refer other people to join.
Click here to register on RAGP.
CONCLUSION
As Nigeria and the world at large grows more digital, the purchase of airtime will keep evolving rapidly. Telecommunications lines such as MTN, 9mobile, GLO, and Airtel as well as almost all banks in Nigeria are into VTU business through one way or another. Nigeria's current airtime usage per month is estimated at N260 billion and with its potentials for more growth, you stand a chance to gain 3-5% on each top up you make.
📢

We are hiring writers!
Article Writing Jobs
- We are hiring good freelance writers -
Click here to apply
👇👇👇👇👇
Immigrate to Canada Via Job Offer!
Get latest Jobs in Canada for foreigners with visa sponsorship 2023 and how to apply. Don't miss this opportunity that can help you relocate to Canada with your family.
👇👇👇👇👇