Automobile
Steps To Start Selling Data In Nigeria And Tips To Succeed
Business Overview of Data Selling In Nigeria

Data offers you access to a network to surf the web and selling data is one of the business you can do. Telecommunication companies like Glo, MTN, Airtel and Etisalat offer data bundles and you can sell these bundles. Selling of data is among the businesses you can do in Nigeria and this article tells you how you can start this business.
Many people want to make use of their Facebook, Instagram and WhatsApp. Mobile traffic is now more than desktop traffic and the selling of data is one lucrative venture in Nigeria.
Your profits are coming from the telecom network and not from the customers. It is more like offering them a discount for purchasing them in bulk.
Read Also: How To Start MTN, Glo, 9Mobile, And Airtel Data Share Business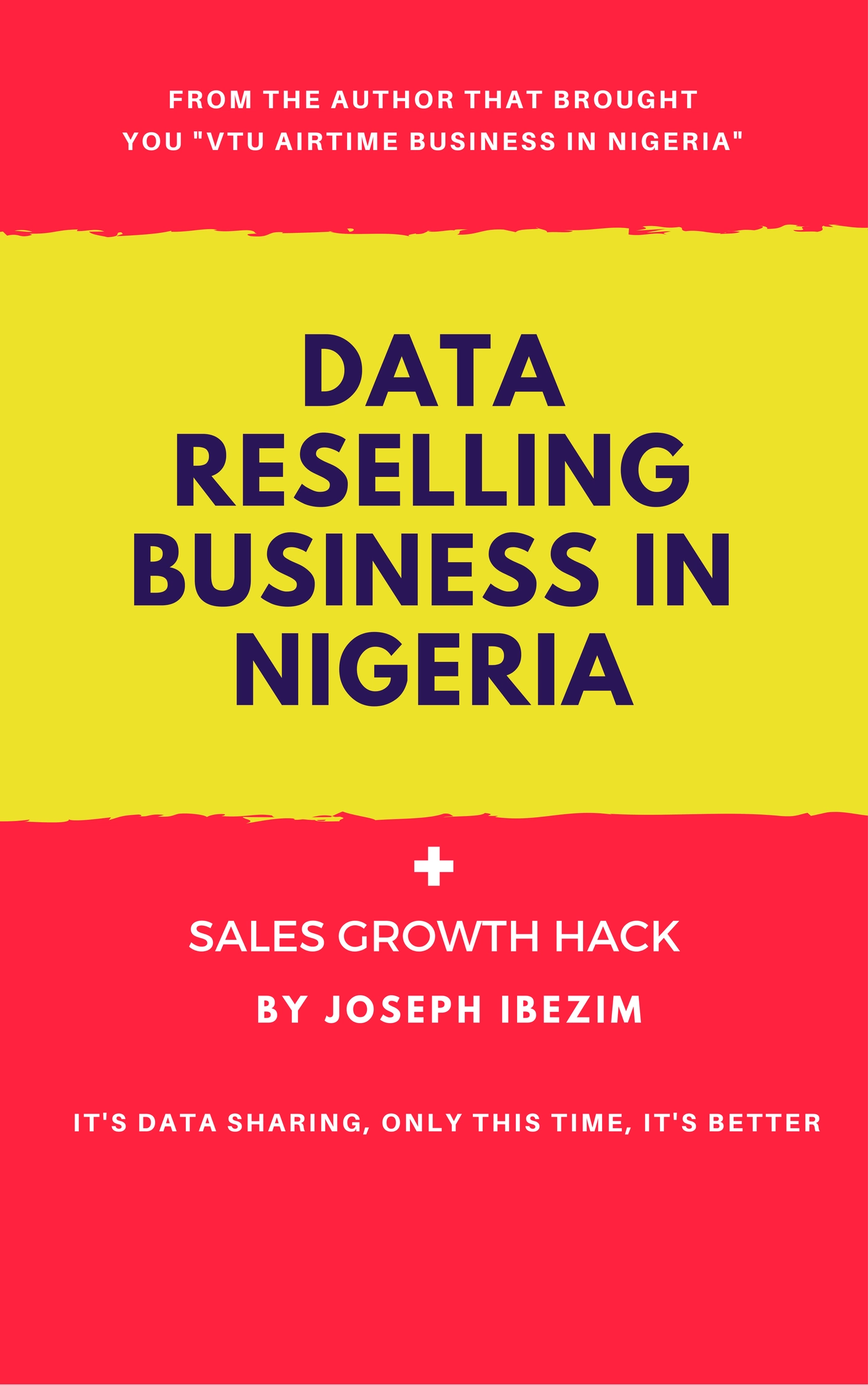 What Are The Requirements For Starting Data Selling Business In Nigeria?
a. iPhone, Nokia or BlackBerry and Android and they have the same function.
b. A SIM card that is new since you are going to be moving to a special plan and this is referred to as SIM migration/activation.
Read Also: Data Plans For Glo, MTN, Airtel And 9Mobile And Their Subscribtion
Steps To Start The Data Selling Business In Nigeria
1. SIM migration/activation
This process let's you move from your previous plan to a new plan. This plan is the MTN 'SME Data Share Plan' and with this plan you can purchase data in bulk quantities. You can purchase data in bulk quantities and then resell them with profits.
In order to migrate send or text an SMS with the number '465' to '131'. This text message will migrate your SIM to this MTN Data Share Plan and you may have to do it again if the first one did not go through.
2. Buy data
You now load your SIM with the appropriate amount of money and then go ahead and by the data plan. Now after loading your SIM with money to buy or purchase data. You now dial the code '*461# and then follow the procedures.
Once you dial these codes you get a message and this message appear in a menu form numbering 1 to 7. You reply with the number and this reply depends on the action you intend to take.
Example reply 1 and this is for SME Data Purchase 2 is for 'Check SME Data balance' and 3 is for 'Register SME Data Share'. 4 is for 'Change PIN' and 5 is for 'SME Data Share'.
6 is for 'Check Beneficiary List' and 7 is for 'Data Share Balance'. Now you reply 1 since you intend to buy data and 1 is for buying data.
Read Also: 35 MTN Data Plans, Prices and their Subscription Code 2018
More on buying data
Now when you reply 1 a message will pop out and it will say SME bundle for 30 days. It will show a menu like 1 is for 10GB at N10000 and 2 is for 20GB at N18000. 3 is for 50GB at N42000 and 75GB at N52500. O is for 'Back' and 00 takes you to the main menu.
You now reply with a number and this number should be that of the data bundle you are purchasing. Example if you are purchasing data of 10GB you can reply using the number 1 and the cost is N10000. Also 20GB will cost N18000 and so on.
3. Registering your SME Data Sharing
This means you have to get a virtual space and this space will let you market data. Dial the code *461# and then reply using 3 and then you can register.
4. Changing of PIN
Dial the code '*461#' and then reply using 4. Input the old pin which is normally 0000. You do this when you enter a new PIN and you can then enter the PIN. You have to change the PIN from default and this is for security.
5. Selling/SME sharing data
Selling data involves dialling the code '*461#' and then replying with the number 5. A menu will pop up and it will show the bundle size that is available.
1 is for sharing 250M and 2 is for sharing 500M. 3 is for sharing 750M and 4 is for sharing 1GB. 0 is for back and 00 takes you to the main menu.
Note that there is a limit of 10 shares and then proceed. Reply 4 for sharing 1GB and then you will have to input the phone number of the beneficiary. After that 'Enter your PIN' pops out and then you can then enter your PIN.
Read Also: A Full Review Of Airtel Data Plans, Bundles And Prices In Nigeria
How To Know The Customer Received The Data?
3 methods exist for confirming the recipient got the data and they are:
1. Checking the balance of your Data Share
This will tell you the amount of data remaining within your account and you can then confirm whether there was a deduction. Dial the code '*461#' and then reply with the number and this tells you about the beneficiaries.
2. Checking the list of beneficiaries
Dial the code '*461#' and then reply with the number 6. This will show you all the beneficiaries and then give you an SMS displaying all the beneficiaries.
3. Tell the buyers to check the data balance in his or her account
This is among the last option and the buyer then confirms this. However the buyers who are dishonest may not tell you the exact thing and it is preferable to use the first 2 methods.
Glo Data Sharing
Glo does not function like MTN in this business and you can use Glo with the Family and Friends. However you have to remove the beneficiary after each of the transactions since Family and Friends have numbers with limits.
Adding Beneficiaries To Your Glo
a. Dial the code '127*01*(the person's number) # or
b. Text 'share (the person's number) to 127
Sharing Glo With Other Beneficiaries
a. Text 'Gift (number of person)' to the number 127
b. Dial the code *127*(USSD phone plan number)* (number of person) #.
Read Also: Complete List of New MTN Data Bundle Plan Prices and Subscription Codes
Removing Beneficiaries From Your Glo
a. Text 'Remove (person's number)' to the number 127
b. Dial the code '*127*02*( number of person) #'
How To Display Beneficiaries On Your Glo
a. Text 'List' to the number 127 or dial *127*00#.
Etisalat Data Sharing Business
Etisalat is among the major networks in Nigeria and you can also do the data sharing business with them. They offer:
a. 10GB for N10000, 15GB for N15000 and 20GB for N18000.
Steps To Share Data With Etisalat
1. Dial *200# and press 3 to select 'data menu option'.
2. Go to 'Family Plan Option' and choose 'Opt in family plans'.
3. Confirm selection and then start a new process by dialling the code '*200#'.
4. Go to 'data menu option' and select 'buy data plan' to purchase the plan you prefer.
5. Navigate back to the data menu and select 'family plan option'.
6. Proceed to 'Share Data Menu' and then add data volume and recipients.
Sharing Etisalat Data With USSD
1. Dial the code *917# and then buy the data plan you prefer.
2. Share the data by dialling the code *229*9*PIN*Data Volume Phone Number*3# and then proceed.
Read Also: 30+ Different Airtel Data Plans And Subscription Codes 2018
Tips To Succeed In The Data Sharing Business
1. Choose network that is very active in your area
Check that the network you choose is very active and this helps in your marketing.
2. Ensure that the customers actually get their data in a short time and confirm and ensure the customers get that data.
3. Offer incentives like a 90 days service.
Conclusion
Data sharing business is one business you can do without too much capital and this article tells you how you can start. This article gives you a guide on how to start and tips to succeed.
👍Advertise your business on InfoGuideNigeria.com!
From just N4,999 per month, you can advertise your products and services to over 1,500,000 users on our website. Click here to read more.
👇👇👇👇👇
Information is Power!
Don't miss any valuable information or opportunity that can change your life, business, and family positively and permanently.
👇👇👇👇👇
For Latest updates on News, Jobs & Business Ideas, and Opportunities.
Copyright Warning!
Contents on this website may not be republished, reproduced, or redistributed either in whole or in part without due permission or acknowledgment.
.
Proper acknowledgment includes, but not limited to (a) LINK BACK TO THE ARTICLE in the case of re-publication on online media, (b) Proper referencing in the case of usage in research, magazine, brochure, or academic purposes,.
.
All contents are protected by the Digital Millennium Copyright Act 1996 (DMCA).
.



The images, except where otherwise indicated, are taken directly from the web, if some images were inserted by mistake violating the copyright, please contact the administrator for immediate removal.
.
We publish all content with good intentions. If you own this content & believe your copyright was violated or infringed, please contact us  for immediate removal.
🤑 Start Making Money from home today!
👉 Get the correct
FREE FOOTBALL PREDICTION
TIPS
and
Guides
today.
Click here