Telecom
How To Start MTN, Glo, 9Mobile, And Airtel Data Share Business
Sharing data bundles is quite a simple process. Lot of people is still unaware of this possibility. So it is possible to share data with your friends, colleagues in business, family members, students etc.
This piece of article will give you some tips on how to share your data bundles on any popular network in Nigeria beginning from MTN, GLO, 9MOBILE, AND AIRTEL.
What you must also understand is that a perfect understanding of this processes of sharing data opens a new opportunity of doing business.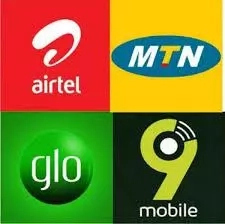 The obvious fact is that many people are already involved in this business of sharing data bundles or rather putting it rightly selling data bundles.
At the moment this is quite a lucrative business considering the volume of people making use of data to browse the internet.
Both individuals and corporate firms make use of the internet so the need for data bundle is very high to meet the need for internet browsing in the numerous offices across the country and the globe and that of individual private use.
What is certain is that the use of technology is on the high side. The internet service has brought significant development leading to numerous application s of technologies to business processes involving the rendering of goods and services.
Consequently this piece of article provides you with the options of another investment opportunity to venture in. However if you are not thinking of doing this type of business the article will serve as a guide to help you understand the processes of sharing data with your friends, family members, students and many others.
There are numerous benefit attached to this. First for those involved in doing the business there is a lot of profit in the business.
Moreover the start-up cost is affordable depending on the volume of bundle you are buying. Also the process of is easy to understand and operate.
For those who are not going to be involved in doing the business? The benefit you derived is that you can send and receive data bundle at ease to browse the internet.
Next we will now take you through the processes in an easy logical manner.  Some people do not know it's very possible to use one data plan for many users, data sharing is very famous among the young people since it affords them the opportunity to share data plan (MB) with friends & loved ones, wherever they may be on Airtel, Etisalat, Glo and MTN network.
Following the guide below will intimate you on the processes and everything you need to know on how to share data megabytes (MB) with other people on any of the major networks in Nigeria.
Processes On How To Share Data On Airtel, Etisalat, Glo And Mtn Network In Nigeria
The processes here are the comprehensive guide on how to share data on Airtel, Etisalat, Glo and MTN, simply follow the steps and data transfer codes below to perform a successful data (MB) transfer on any network in Nigeria.
Airtel Data Share
When sharing MB on Airtel, Please dial *141*1*5# after which you then follow the menu prompt to change your pin and share data. For example
FYI, default pin is 1234 and everything involved is totally FOC (Free of charge)
NB: You cannot transfer less than 3MB & more than 90% of your data bundle. However, also note that you will be unable to share BB and Android bundle.
Use the codes below to share MB on Airtel Nigeria Network.
1. For 10MB dial *141*712*11*recipient# (You can do this twice to send 20MB)
2. For 25MB dial *141*712*9*recipient# (You can do this twice to send 50MB)
3. For 60MB dial *141*712*4*recipient# (You can do this twice to send 120MB)
As part of airtel Nigeria innovative services they have lunched the opportunity for one to share data bundle (subscription) between friends and colleagues as this could useful to most postpaid bb subscribers who don't use their data cap too often you can simply transfer it to your kids, friends who might need them using any of these
codes:
For Airtel 25MB
Dial *141*712*11*recipient#
For Airtel 60MB
Dial *141*712*9*recipient number#
*141*712*4*recipient number#.
Recipient Number is the number you want to transfer the data cap to.
Example: if you are transferring 10mb to This Number
0708xxxxxxx.
you will dial *141*712*11*0708xxxxxxxx# and press SEND.
Steps to Share or Transfer Airtel Data Bundle (MB) Plans with Friends
A lot of complains has been made about the former procedure which happens to be true. Airtel recently updated their data bundle plans and sharing codes.
This part is created to guide you on the proper steps to take when buying a data bundle plan for someone else or sharing your with family and friends.
Note that the recent data share capability on the Airtel Nigeria's network is code-named Smart SHARE and lets you have access to
Me 2 U:  That allows sharing from an already purchased bundle. "giving out" or "sharing" from an already purchased data bundle from an "owner customer" to other customers. In this case, the given out data subscription bundle will reside in the other customer's wallet. Only one customer can be Me2U'd at a time.
Gifting: That allows buying a data bundle plan from the "owner customer" to another customer; data bundles in this category include all the bundles listed on Airtel's list of bundle plans and Airtel Android Data bundles.
Now to share Airtel MB in the latest update, you will need dial *141# USSD code on your phone, press * from the next window and then select either data share or gifting from the options provided.
9Mobile Data Share
This is how to learn how to share data on Etisalat…
a. Of Simply dial *229*PIN*Volume of MB*Etisalat Number#. E.g, to share 20MB data,1 do this… *229*1234*20*08091234567#
This is how To Change Data Transfer Pin on Etisalat
The data transfer default PIN is 0000. To change your data transfer PIN, kindly dial *247*Old PIN*New PIN#.
NB: The minimum quantity and maximum quantity transferable data per transfer are 10MB and 50MB respectively. The daily transfer limit is 250MB.
In other to obtain data transfer that is successful you will need to maintain a minimum data balance of 100MB. Data transfer is only possible from purchased data plan of 200MB to 20GB.
Glo Data Share
This is how to share data on Glo network.
To add friend:
To add people to share, dial *127*01*friend's number# or Send "Share [friend's number]" to 127. E.g. Dial *127*01*0805XXXXXXX# or Send Share 0805XXXXXXX to 127.
To remove friend:
b.To remove people from sharing, dial *127*02*friend's number# OR Send "Remove [friend's number]" to 127.g. Dial *127*02*0805XXXXXXX# or Send Remove 0805XXXXXXX to 127.
To view list:
c. To list people sharing your subscription, dial *127*00# or Send "List" to 127
Alternatively;
d. Navigate to phone » Dial *777# » Enter 1 if 3G or 2 if 4G » Type 3 & Send (Share data) » Enter 1 to share » Enter recipients number » confirm!
Mtn Data Share
This is how MTN Data Share works. Follow the steps below. Follow the steps below to see how to share data on MTN…
Step 1
Activate an applicable data plan from the table below.
Step 2
Dial *131*2*1# or text REG to 131; to register for MTN Data Share, you will then receive a unique security PIN.
Step 3
You are expected to change the system generated PIN to a new PIN they can easily remember by dialing *131*2*5# or by texting Change OLD PIN NEW PIN NEW PIN to 131. E.g Change 0000 1234 to 13:1. Where 0000 is old PIN and 1234 is your new PIN.
Step 4
When you have changed the PIN, you are required to add beneficiaries to your MTN shared Data Bundle account via USSD menu *131*2*3# or by texting Add to 131. You can add up to 5 beneficiaries.
Step 5
Once you have added beneficiaries, you (the sponsor) will be able to share your available data bundle among the added beneficiaries by sending the keyword Share to 131 or simply dial USSD code *131*2*4#
MTN Data Share Only Applies To the Plans Listed Below
Total Bundle (Data Plan + Data Delight) | Amount | Bundle Code | Validity
a. 250MB + 125MB = 375MB | N1,300 | *109# | 30 Days
b. 500MB + 250MB = 750MB | N2,000 | *110# | 30 Days
c. 1GB + 500MB = 1.5GB | N3,500 | *111# | 30 Days
d. 3GB + 1.5GB = 4.5GB | N6,500 | *129# | 30 Days
e. 5GB + 2.5GB = 7.5GB | N8,000 | *101# | 30 Days
These are the simple processes you can share data with family and friends on all network in Nigeria.
Click here to see the latest
Study Abroad Scholarships and Guides
Click here to see the latest
Jobs opportunities in Nigeria
.
Click here to Join
Recharge and Get Paid
Click here to Read Latest School News in Nigeria
Copyright Warning!
We work really hard and put a lot of effort and resources into our content, providing our readers with plagiarism-free articles, original and high-quality texts. Contents on this website may not be copied, republished, reproduced, redistributed either in whole or in part without due permission or acknowledgement.
Proper acknowledgement include, but not limited to (a) Proper referencing in the case of usage in research, magazine, brochure, or academic purposes, (b)"FAIR USE" in the case of re-publication on online media. About possible consequences you can read here: What are the consequences of copyright infringement? In an effort to protect our intellectual properties, we may report your website to Google without prior notice and your website be removed from search engines and you may receive a strike. All contents are protected by the Digital Millennium Copyright Act 1996 (DMCA).