Here in this post, we are going to give you a detailed and well-researched guide on steps to start venture capital firm in Nigeria.
A venture capital (VC) firm is an organisation that finances promising ventures in exchange for equity, or an ownership stake, in the companies, they invest in.
They only invest in promising businesses that have long-term growth potential but are too risky for banks and other lenders to invest in.
Read Also: 9 Steps To Start a Business in Nigeria with Small Capital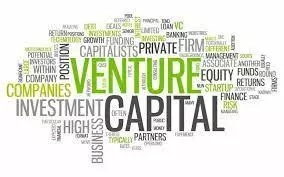 Venture capital firms work under a specific investment profile. The investment profile outlines the type of businesses they specialize in financing and its stage of development. Most venture capital firms provide not just start up financing, but also growth financing for promising businesses.
Venture capital mostly comes from individual investors, investment banks, pension funds, universities, insurance companies, and any other financial.
These investors are known as limited partners. Venture capital does not always take just a monetary form; it can also be provided in the form of technical or managerial expertise. It can be risky for the investors who put up the funds to finance business. However, the high risk involved yields high returns when investors 'exits' by selling its equity stake in the business.
The funding of businesses in Nigeria has evolved. As entrepreneurial activities increase, so does the need for firms that will finance startups.
Venture capital funding is increasingly becoming an essential and popular source for raising capital by startups, especially if they lack access to capital markets, bank loans or other debt instruments who are unwilling to invest in them.
Read Also: 4 Business You Can Start without Capital In Nigeria
How Lucrative Is Venture Capital Business in Nigeria
The truth is that most VC firms fail. Venture capital is a tough business and has under-performed equity markets for more than a decade. High returns are possible but rare, and investments are illiquid.
Start-ups are a very risky type of asset and financing them is a high risk. There is insufficient data available for the failure rate of start-ups in Nigeria.
The available data on the failure rate of start-ups in Nigeria by Stanbic IBTC Plc in 2013, reports that about 80 per cent of Small and Medium Enterprises, SMEs, in Nigeria fail within the first five years of their existence.
As a result of this, most venture capital firms in Nigeria struggle between breaking even and losing money when firms they finance fail or do not achieve adequate growth.
To make a profit, you have to have the ability to discover new profit opportunities, and profitably act on it. Most venture capital firms charge a management fee around 2% annually on the capital invested in a venture.
This fee tends to be reduced after the initial investment period is over. The fee is mostly used for operating expenses. Also if a company within your portfolio has an exit (I.e an IPO or acquisition of the enterprise funded), you get 20% of the earning. This exit is done within 5-10 years
Notable Venture Capital Firms in Nigeria
There are few viable venture capital firms in Nigeria. Some notable ones are:
EchoVC
Unique Venture Capital (UVC)
Beta Ventures
CO-Creation hub
Neon Ventures
Green House Capital
Read Also: 10 Problem of the Nigerian Capital Market and Possible Solutions
Opportunities for Venture Capital Firms in Nigeria
There are no shortage of people who need funding from venture capital firms to start their businesses. There has been an increase in the rate of entrepreneurial activities in Nigeria. As these activities increase, more opportunities for venture capital firms in Nigeria open up.
Target Market
Your target market for a venture capital firm encompasses individuals who require capital for their businesses that have real possibilities for high growth
Needs
Two leading causes of start-ups failure in Nigeria are lack of funds, and poor managerial skills. Venture capital firms address this need.
They are undoubtedly an ideal way for startups to grow. In exchange for equity, these firms provide funds to promising ventures and serve as a mentor who can contribute managerial expertise to the business. This collaboration is useful to start-ups.
Competition
Venture capital firms compete with one another for best deals. The firms at the top get the best deals and these best deals provide incredible returns when start-ups become successful.
Usually, most venture capital firms have a type of business and a stage in the business which they finance. This is done in order to have in-depth knowledge on industry and to recognize viable opportunities in it. Your competition depends on the type of business and stages your firm specializes in financing.
Profit Forecast
Venture capital firms make a profit through the management fee charged on the total funds invested in a venture. Venture capital firms in Nigeria such as Echo Vc have been estimated to finance between $25,000 and several millions of dollars in ventures.  On a management fee rate of 2%, a fund of $1m would give you $20,000 for just that venture.
Another way venture capital firms make money is through the carried interest. Carried interest is basically a percentage of the profits from a venture.
This is normally anywhere between 20% and 25%. When investors 'exits' by selling their equity stake in the financed business and receives high returns, 20% of the money is given to the venture capital firm.
Read Also: 10 Functions of the Nigerian Capital Market
How to Start a Venture Capital Firm in Nigeria
1. Knowledge and Experience Needed
Venture capitalists who manage venture capital funds either come from corporate or consulting backgrounds (i.e they know how to run operations), entrepreneurial backgrounds (they know how to start companies), or finance background (they know about managing investments).
You need a Business degree; preferably an MBA, and have experience or expertise on the specific type of business your firm is to invest in such as technology, media, etc. You need to have a strong social media presence; especially on LinkedIn, where 85% of venture capitalists have a presence.
You also need to have a stellar track record in financing businesses or a successful investment record investors will respect and have excellent networking skills in order to build connections with investors for your venture capital firm.
All these are important because investors are trusting you with their money to invest on behalf of them and they need to be sure that you have the capability to manage it well.
2. Equipment Needed
No special equipment is needed to open a venture capital firm. You only need office furniture and fittings such as desks, curtains, executive chairs, computer(s), air conditioner(s), Television, etc.
It depends on what you can afford but keep in mind that you need an office that looks professional. You can get these online or at furniture shops close to you.
3. Best Locations For This Business
Best locations for this business are major cities that are economic hubs such as Lagos, Port Harcourt, Abuja, etc.
4. Funding Needed And Tips To Source For It
You will need funds that will cover cost of renting or buying a building for your office, legal and advisory team, marketing, accounting, registration fees, travel and entertainment cost incurred in raising funds from limited partners(investors), and capital needed to commit to the fund to show investors that you are committed to cause. This will run to millions of Naira.
5. Business Registration And Licensing
You have to register your business with the Corporate Affairs Commission(CAC)  and also register with the Securities and Exchange Commission (SEC) Nigeria for SEC authorization. Documents and payments required for registration with SEC can be found here (http://sec.gov.ng/check-lists/requirements-for-registration-as-venture-capital-managers/)
6. Service Provision Tips
When financing high-growth potential enterprises, you may also consider mentoring and advising them before they are at a stage where they are investment ready.
If your venture capital firm starts adding value and building trust before such business is at a stage of development that meets your firm's criteria, your firm might be the first VC such company will reach out to for funding.
Management And Staffing
You may require between 4-10 employees to fill key roles which exist in a venture capital firm. They are:
Analysts
They are the most junior employees in the company and their role is to network, take part in industry and VC events, keep an eye on latest industry trends, and scout deals that might be within the investment strategy of the VC firm.
Associates
They are the next level in the hierarchy, and are usually ex-bankers, consultants, investment professionals or operational leaders with three to five years' experience, sometimes with an MBA or a PhD.
Their role is more focused on due diligence, business plan analysis, executing transactions, analysing interesting industry subsectors, and helping out portfolio companies (companies which the VC firm invests in).
Principals
They are in charge of making portfolio companies run smoothly and will be on the board of a few portfolio companies.
In addition, their role is to network and identify profitable opportunities for the fund to negotiate terms of acquisitions, and also to exit portfolio companies successfully.
Partners
They are the most senior people in the firm. They tend to be less involved in the daily deal-making and are more focused on high-level tasks such as identifying key sectors to invest in, giving the green light for investments and exits, sitting on the board of some portfolio companies, networking at a high level, representing the overall firm, as well as raising money for the firm (every five to seven years) and communicating performance to investors.
Read Also: 10 Challenges Facing Investors in the Nigerian Capital Market
Promotion Tips
To attract limited partners(investors) to your firm, you'll need to have excellent networking skills in order to connect with them and convince them of high returns in a specific period if they invest in your venture capital fund. You must be willing to spend money on phone calls, entertaining them, travel expenses to meet with them, and other forms of communication. You may also need to hire public relation experts to promote your brand.
To attract promising ventures to choose your firm as their financier, you will need to promote your firm on social media platforms such as LinkedIn, Twitter, Instagram, Facebook, etc as well as on print and electronic media.
Conclusion
Many of the best-known entrepreneurial success stories owe their growth to financing from venture capitalists. In Nigeria, there are only a few viable venture capital firms.
Becoming a successful venture capitalist is not easy. It is a high-risk business and may not favour all who venture into it. You need experience, excellent networking skills, strong reputation amongst other things to compete with other VC firms and survive.
⚽ Start winning football betting today!
👉 Get correct FREE GG and Over 2.5 football prediction tips. Click here to join
.
👍Showcase your business here!
With over 1M unique users per month across all channels, we have a large audience for you to showcase your products and services. Simply get in touch via 👉 marketing@Infoguidenigeria.com.
🤑 Make Money now!
👉 Make money writing for us. Apply for Freelance writing jobs in Nigeria.
👉 Make Money as InfoGuideNigeria Advertising Agents, read more here
✍️ Be Our Guest Publisher!
Do you have a press release, breaking news,  or any other helpful information to share with our growing readers? If yes, send your article to 👉 infoguidepr@gmail.com.
We will be glad to publish it if the information is useful to our audience.
.
This post can be helpful to somebody else, please share it on Facebook, Whatsapp, Telegram and Twitter. There are buttons below for this (easy to use too)!
Copyright Warning!
Contents on this website may not be republished, reproduced, redistributed either in whole or in part without due permission or acknowledgment.
.
Proper acknowledgment includes, but not limited to (a) LINK BACK TO THE ARTICLE in the case of re-publication on online media, (b) Proper referencing in the case of usage in research, magazine, brochure, or academic purposes,.
.
All contents are protected by the Digital Millennium Copyright Act 1996 (DMCA).
.
We publish all contents with good intentions. If you own this content & believe your copyright was violated or infringed, please contact us at [infoguidenigeria@gmail.com] to file a complaint and we will take necessary actions immediately.