Education
The Role of Christian Education in Public Health in Nigeria
The Role of Christian Education in Public Health in Nigeria
Here in this post, we are going to discuss in detail the role of Christian education in public health in Nigeria. We hope you find this informative.
God stated in Hosea 4:6 that "my people are destroyed from lack of knowledge". This Bible passage will throw light on the topic "the role of Christian education in public health in Nigeria".
👉 Relocate to Canada Today!
Live, Study and Work in Canada.
No Payment is Required! Hurry Now click here to Apply >>
Immigrate to Canada
We shall be looking at the impact of the Bible on the well-being of Nigerians. WHO defines health as a state of complete physical, mental and social well-being and not merely the absence of disease or infirmity.
Read Also: How To Boost Your Christian Faith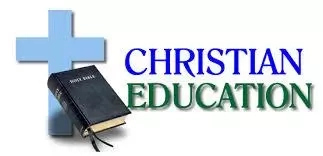 In line with the world health organization's definition of health, read what the Bible has to say in 3 John 2 "Beloved, I pray that you may prosper in all things and be in health, just as your soul prospers".
What is Christian education? Christianity is not a religion, but, a way of life. Thus, Christian education is the enlightenment of the mind viewing the world around you from the Lens of the bible and live a life in consonant with such principles.
In view of that Christian education and public health mean the effect of Christian views on health policy and healthcare of the people. It also implies that the more Nigerians abide by the Biblical directive on health the better for us as a nation.
To address the issue, we will look at the Christian's misconception of Bible doctrine and its effect on public health in Nigeria and the way forward.
Read Also: Young Men's Christian Association: Activities And Programs in Lagos State, Nigeria
The Christian's misconception about Bible teaching on health.
In the next few lines, I will highlight a few points about wrong Christian education and public health in Nigeria:
👉 Relocate to Canada Today!
Live, Study and Work in Canada.
No Payment is Required! Hurry Now click here to Apply >>
Immigrate to Canada
1. Ignorance
Many people did not come to terms that a lot has changed between when the bible was written and now. There were standards that God permitted at a time but changed them later.
Unfortunately, some Christians are still living in the Old Testament. For instance, it was only the priest that can confirm a case of leprosy.
But, today it will be unthinkable to go to a pastor who knows next to nothing about the symptoms of leprosy or the treatment.
In Bible times the first aid treatment you give to anyone with injury or cuts is oil and wine. Nowadays you don't do that because we have a better form of treatment. Many have died for a lack of correct biblical education as they did not access saving medical care.
I have a friend who is a respected Christian with an effective prayer ministry. The family had a child that was sick. They took him to several private and public hospitals to no avail. He had prayed and visited several prayer mountains with no result.
One day, he shut his door with his wife praying when a neighbor knocked on the door. After the persistence of the neighbor, they opened the door.
They narrated their ordeal to the woman who asked to see the child. On seeing the baby she wrote a local prescription that cost less than a hundred Naira. You know what? That was the end of that ailment
2. The wrong notion about the use of herbs and leaves
Due to lack of improper Christian education many believers term any unorthodox medication and treatment as a fetish, idolatry, and evil.
3. Misuse Of Faith
Nigerians are religious people. But, the misuse of faith for everything has brought more problems to so many people. Instead of visiting the hospital for treatment or child delivery many resort to praying.
When they are supposed to rest, so they can regain their strength and health they continue to move from one programme to another.
This they call spiritual commitment. But, when the repercussion comes they blame it on demons, witches, and the enemies. These are misguided spirituality that affects negatively on the health of Nigerians.
From the mentioned scripture it is clear that peoples physical well-being is as equal to their spiritual well-being. So, the following points are some positive role of Christian education in public health in Nigeria.
Read Also: 15 Most Amazing Places in to Spend Christmas Vacation in Nigeria with Pictures
Ways to promote public health through Christian education in Nigeria:
1. Stress management
Exodus 20:8-11Judges 3:24. The primary reason for Sabbath is rest. So, God had factored human health to his plan.
Stress is the number one killer in the world today. But most Christians get busier on their day of worship more than any other day in the week.
They move from one committee or group meeting to another. As a result of this, they have little or no time for themselves or the family.
So, the way for the church to enlighten every member to be involved in the church ministries and activities. This allows the responsibility to be shared among the members. Apart from that, Churches should organize free medical checks and health talks to improve public health awareness.
Another way to reduce stress by the church is to reduce the period of their worship service. And where possible have a group, age or language service, especially churches that interpret to the local dialect.
2. Waste management: Deuteronomy 23:13.
One way Christian education can improve better public health in Nigeria is effective waste management. Churches can provide a waste bin in their communities apart from their own, this is a social responsibility.
Similar to that they should educate their members on waste disposal and payment of their waste payment to the appropriate quarters.
During their conventions and congresses, religious bodies can employ the services of the waste collector, and make use of mobile toilets to complement their internal arrangement.
3. Management of pollution
Apart from land pollution we also have, noise and air While noise pollution comes from generators and public address systems, air pollution comes majorly from generators. Thank God for a place like Lagos state where we have a law against noise pollution.
The Bible commands that Christians should obey the constituted authority. Therefore, a public address system should be disconnected during a vigil to allow non-Christian or those who choose not to go to church have a sound sleep after a hard day's job.
And where it is possible churches can soundproof their auditorium to contain the sound. In addition to that old and noisy generator should be replaced. More so, churches can also use an inverter or solar power to reduce both air and noise pollution.
Read Also: Death of Christian youths in Gombe grieves Buhari
4. Religious belief and ethical issue
Christian's education and public health balance the professional ethics of a public health giver and the religious belief of the patient.
In Ephesians 1:18 the Bible talks about enlightenment of the heart. This also includes knowing God's purpose in his children's health. Matthew 5:21-48, in this passage of the Bible and several other you'll read about Jesus saying you've heard before… but I now say. This implies a change in the ways they should do things now.
Christian education means a new biblical way of doing things. In other not to jeopardize the health of the public, a health professional should apply to health facilities in tandem with their religious belief.
In line with that, hospitals and health facilities should also explain details to applicant their belief on some fundamental issues on same-sex, blood transfusion, abortion, assisted death, contraceptive, and family planning, etc.
With that, both the employer and the employee would know the acceptable standard in such a health organization. Another way is for a person not to go into a certain profession that may conflict with his or her faith.
5. Social responsibility
The church can enhance public health through its social responsibility. First, they can carry out an internal and external campaign on the health issue to create public awareness.
Second churches can put up a charitable organization to cater to the orphans, aged, the widow the sick, etc. Third, part of Christian education and public health strategy is for religious bodies to build health centers or provide free medical services.
Fourth, Christian bodies can provide social amenities that can better the health of the public like the provision of pipe-borne water, security street light for the protection of lives and properties. In the swampy area, they can provide pedestrian make-shift Plank Bridge to stop children wading through dirty water preventing infection.
6. Recreation
One way to improve the public health of Nigerians is recreation. Good enough the Bible nowhere condemns this. That the Bible teaches separation from sinners, it frowns at isolation.
The Apostle Paul admonished that, though our major concern should be on spiritual issues, physical exercise is good for our health. I Timothy 4:8. Medically regular exercise lower cholesterol level reduces blood pressure and builds a strong heart.
The effect of Christian education on Public health in Nigeria
Let us look at the summary of what will happen to the health status of Nigerian if all keep to the Bible injunction.
1. Christian education reduces heart diseases
One common killer today is heart disease of all forms and Nigerians are not exempted. And one the factor that induces that is a burden on the heart as a result of lack of forgiveness.
The Bible teaches forgiveness. And when you forgive people, the burden is taken from your mind. Not only that, a devoted Christian is not prone to anxiety as a result of unhealthy competitions or desire for possession. And these are factors that promote high blood pressure that can lead to stroke and death.
At the time of crises, Christian finds solace in God, his word and the brethren. This eases their burden and prevents sudden death.
2. Reduction in sexually transmitted diseases
Christianity will avoid sexual intercourse with another person apart from their spouse. To the singles, the Bible teaches the sanctity before marriage. All these reduce the spread of HIV and AIDS with other related STDs.
Read Also: Top 10 Richest Pastors in Nigeria 2019
3. A healthy living habit
A Christian will not live a life characterized by unhealthy living. This includes smoking, drug abuse, and drunkenness.
Once people avoid these unhealthy lifestyles, it reduces sudden death. Prayer and faith are good. But, there is nothing wrong with medication, including herbal drugs. It is God that gave us the doctors, create herbs and leaves and wisdom for medical discovery.
I will close with the passage from the book of Revelation 22:2 In the midst of the street of it, and on either side of the river, was there the tree of life, which bare twelve manners of fruits, and yielded her fruit every month: and the leaves of the tree were for the healing of the nations.
If every Nigerian will follow this Christian education on health based on Bible instruction, the public health status will change Leviticus 11, Deuteronomy 14. God is not only interested in the spiritual well-being of his people, but their physical well-being.
👇👇👇👇👇
Canada Immigration!
Relocate to Canada, USA, UK, Europe, Australia, and New Zealand with your family. See the Latest Oversea Jobs with Visa Sponsorship plus our EXPERT guidance and tips. Its FREE!
👇👇👇👇👇
👍Advertise your business on InfoGuideNigeria.com!
From just N9,999 per month, you can advertise your products and services to over 1,500,000 monthly users on our website. Click here to read more.
Copyright Warning!
Contents on this website may not be republished, reproduced, or redistributed either in whole or in part without due permission or acknowledgment.
.
Proper acknowledgment includes, but not limited to (a) LINK BACK TO THE ARTICLE in the case of re-publication on online media, (b) Proper referencing in the case of usage in research, magazine, brochure, or academic purposes,.
.
All contents are protected by the Digital Millennium Copyright Act 1996 (DMCA).
.



The images, except where otherwise indicated, are taken directly from the web, if some images were inserted by mistake violating the copyright, please contact the administrator for immediate removal.
.
We publish all content with good intentions. If you own this content & believe your copyright was violated or infringed, please contact us  for immediate removal.
🤑 Start Making Money from home today!
👉 Get the correct
FREE FOOTBALL PREDICTION
TIPS
and
Guides
today.
Click here