Education
The Role of Education in Rural Development in Nigeria
The Role of Education in Rural Development in Nigeria
Here in this post, we give a detailed and well-explained analysis on the role of education in rural development in Nigeria. We hope you find it helpful.
A significant proportion of Nigeria's population lives in rural areas. As of 2016, 52 per cent of Nigeria's population lived in rural areas.
The rural economy which is mostly agrarian in nature and basically subsistence sustains the urban dwellers. Given the important contributions of rural communities to the Nigerian system, it is shocking to know that a vast majority of them are suffering from abject poverty, infrastructure unavailability or decay, low income, lack of industry and lack of quality education. The summary of the misery of rural societies is underdevelopment.
Read Also: Problems And Prospects Of Rural Development In Nigeria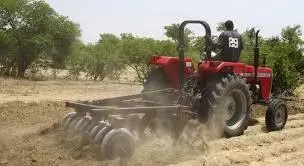 The Federal Statistics Office in Nigeria classifies a neighbourhood that has a population of 20,000 or less as rural. Ele (2006) defined rural areas as the opposite of urban areas whose population mainly engages in agriculture as well as the basic rudiment of tertiary activities.
World Bank (1975) defined rural development as a strategy designed to improve the economic and social life of a specific group of people-the rural poor.
Education can be formal or informal. Coombs and Ahmed (1974) defined a non-formal education as an organized, systematic learning activity undertaken outside the framework of the formal school system to provide selected types of learning opportunities to particular sub-groups in the population (adult and children).
They further defined formal education as an institutionalized, chronologically graded and hierarchically structured educational system spanning lower primary school to upper reaches of the university. In this article, education refers to both formal and non-formal education.
Read Also: Recession And The Rural Life
The Nature of Underdevelopment in Rural Societies
 The mass exodus of rural people to urban areas is a major sign that life is hard in rural areas. In 1960, 85 per cent of the Nigerian population lived in rural communities. In 2016, the figure dropped to 52 per cent.
A typical rural society has a system made up of various institutions that include but not limited to politics, education, health, economy, culture, norms and traditions.
The development or otherwise of rural societies can be effectively assessed on a sectoral basis. A visit to most rural communities will reveal the underdeveloped state most of the aforementioned institutions are in. The comatose state of education in the rural areas compounds the problem.
The political underdevelopment of most rural communities in Nigeria is evident in the political apathy or unenlightenment of the rural people.
In a situation where income is low and poverty is high, engaging local political leaders on effective governance is not likely to be the priority of most people once the politician gives them a small amount of money.
In a particular year, I saw in a community in Northern Nigeria where a Local Government spent money to build a town hall for a community that had no clean drinkable water.
In fact, a part of the community drank water from the same place cattle drank. Vote buying, a phenomenon that has plagued elections in Nigeria is more prevalent in rural areas than in urban areas.
In this situation, poverty and lack of access to quality education are used as tools by the political elites to keep the people subservient.
The health sector in most rural communities can be described as inefficient. There are communities that do not have quality primary health care facilities.
For rural residents, the options available to them is to either travel a long distance to seek medical care or patronize herbalists.
Lack of access to quality medical Care coupled with unenlightenment makes some pregnant women left with only patronizing traditional birth attendants, some of whom are not skilled in identifying and handling birth complications.
The rural economy is mainly agrarian in nature. It is subsistence. The high cost of inputs and machinery make achieving high yields a hassle. Bad roads and unstable prices of farm produce are frustrating.
It makes income low. This is one of the reasons why young people in rural communities are avoiding taking over agriculture from their parents. To these young people, agriculture is too hard. They want the better life they see on television in the urban areas.
Education in most Nigerian rural communities is not at a desirable level. To acquire formal education, some rural young people have to walk for miles to schools.
Some rural schools are not conducive enough for learning. The structures in the schools are dilapidated. Something as basic as desks and chairs is not enough.
Some students have to sit either on the floor or on window frames. There is also the issue of poorly trained teachers. Poorly trained teachers will only turn out poorly trained students.
The curricular is not structured to resolve real-life problems. These result in an education system that is ineffective and not development inclined.
Read Also: Problems And Prospects Of Rural Banking In Nigeria
The Role of Education in Rural Development
Education is both the product of society as well as an important tool for bringing about changes in the rural community. In rural communities, quality education combined with effective institutions is
the only way to trigger positive change and quality standard of living. Navaratnam (1986), after various formal and informal fact-finding missions to typical rural areas, put forward her thoughts on the role education play in rural development. The roles are:
a) Education helps increase functional ability of rural people
b) Education provides trained manpower from rural areas
c) Education provides employment and higher income opportunities
d) Education increases the productivity of the rural labour force
1. Education helps increase functional ability of rural people
With quality education, not only can rural people fill intellectual gaps, they are empowered to determine their needs, demand their rights, execute their duties as citizens and have greater control over the decisions that affect their lives.
Read Also: Nigerian Rice Industry; Facts, Analysis, Challenges and Prospect
Enhanced functional ability will enable them to engage political leaders and demand for relevant development policies. Education will help rural people identify and elect worthy political representatives.
2. Education provides trained manpower from rural areas
Shortage of quality schools in rural areas brings about the limited supply of trained manpower with a rural background.
Trained Manpower with the rural background will help execute development policies in a manner that will ensure no conflict ensues between development policy execution and cultural provisions. Urban area trained manpower may be unaware of cultural and traditional provisions that can impede development policy execution.
3. Education provides employment and higher income opportunities
If the quality standard of living is to be achieved through gainful employment and increased income opportunities for rural people, then genuine investment needs to be made in the education sector.
Fewer people are likely to leave rural communities if there are employment opportunities. While education alone cannot guarantee employment, efforts should be made to attract investors to rural areas through the provision of infrastructural facilities and tax incentives.
Read Also: The Role of Universal Basic Education in Nigeria
4. Education increases the productivity of the rural labour force
Effective organizational management and improved technology will result to increase in rural labour productivity. Quality rural education will help develop and sustain these two factors.
Quality education will help develop motivation and incentive policies for rural labour and arrive at technological designs and machinery that will help make production easier and faster.
In conclusion, rural education alone cannot guarantee rural development. There needs to be a collaboration by all the institutions in the rural social system.
Rural development policies that make agricultural development it's the first strategy is likely to fail. Agricultural development is dependent on education just as it needs the political and economic institutions to succeed.
Read Also: Malaria in Nigeria; Causes, Effects and Possible Treatment Options
More rural people are leaving rural areas for urban areas to acquire education and secure good jobs. To them, farming is too hard and it is no longer financially rewarding.
A development policy that takes into cognizance all the rural institutions will most likely reduce rural-urban migration. Rural development through a quality education is a must. No one should be left behind.
🤑 Start making money from home today!
👉 Get correct FREE TIPS and Guides on how to make money from home today. Click here to start
.
👍Showcase your business here!
With over 1M unique users per month across all channels, we have a large audience for you to showcase your products and services. Simply get in touch via 👉 marketing@Infoguidenigeria.com.
🤑 Make Money now!
👉 Make money writing for us. Apply for Freelance writing jobs in Nigeria.
👉 Make Money as InfoGuideNigeria Advertising Agents, read more here
.
This post can be helpful to somebody else, please share it on Facebook, Whatsapp, Telegram and Twitter. There are buttons below for this (easy to use too)!
Copyright Warning!
Contents on this website may not be republished, reproduced, redistributed either in whole or in part without due permission or acknowledgment.
.
Proper acknowledgment includes, but not limited to (a) LINK BACK TO THE ARTICLE in the case of re-publication on online media, (b) Proper referencing in the case of usage in research, magazine, brochure, or academic purposes,.
.
All contents are protected by the Digital Millennium Copyright Act 1996 (DMCA).
.
We publish all contents with good intentions. If you own this content & believe your copyright was violated or infringed, please contact us at [infoguidenigeria@gmail.com] to file a complaint and we will take necessary actions immediately.