Uncategorized
Top 10 Most Popular Toothpaste Brands and Manufacturers in Nigeria
Here in this post, we are going to give you a list of Top 10 Most Popular Toothpaste Brands and Manufacturers in Nigeria and hope you find this list useful.
There are over 32 toothpaste brands in Nigeria, each with its separate name and manufacturer. Yet, it is no surprise to hear every brand referred to by Nigerians as "Closeup" or "MacLean".
The generalization of these brands is down to the fact that most Nigerians do not pay attention to the fact that these toothpaste brands are different from each other, and manufactured by different companies.
Read Also: How To Whiten Your Teeth Using Home-Made Materials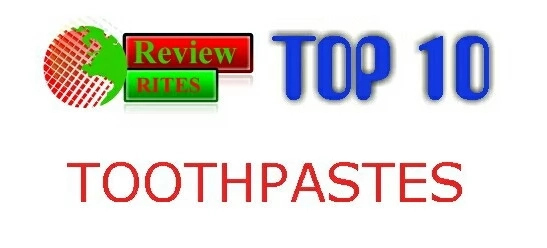 Yes, you read that right. All toothpaste brands in the Nigerian market have different manufacturers. They are not all "Closeup" or "MacLean".
Here in this post, we will give you a breakdown of some of the most popular toothpaste brands and their manufacturers. Please note that they are arranged in no particular order and that the toothpaste manufacturers are enclosed in brackets. Below are our list:
Read Also: 12 Tips To A Healthy Weight Loss
1. Sensodyne (GSK Nigeria)
Sensodyne toothpaste, manufactured by GSK Nigeria and launched in 2011 – making it one of the youngest toothpaste brands in Nigeria – is said to be the number one choice recommended by dentist for sensitivity.
It has four stock keeping units in Nigeria, namely; Sensodyne daily care, Sensodyne extra fresh, Sensodyne gentle whitening – which is said to help manage the pain of sensitive teeth and to remove stains from teeth like coffee, smoking and tea – and Sensodyne rapid action. Sensodyne toothpaste is also endorsed by the Nigerian dental association.
2. MacLean (GSK Nigeria)
MacLean, one of Nigeria's most popular and oldest toothpaste brands – with a span of over 40 years in the Nigerian market – is another product of GSK Nigeria.
It is a family favorite, with its natural constituents of Eucalyptus, Sage, Peppermint oil and other antibacterial properties, providing excellent dental care for Nigerian families across the nation.
3. Colgate Maximum Cavity Protection (Colgate Palmolive)
Colgate toothpaste, a brand from Colgate Palmolive, might be somewhat unknown by most Nigerians. This is because the toothpaste brand is quite young, having being introduced into the Nigerian market in 2015.
However, what stands Colgate toothpaste apart from other brands in Nigeria is that it is said to be the first and only family toothpaste with a sugar acid neutraliser technology and fluoride.
This Sugar Acid Neutraliser formula works to neutralise harmful acids that are formed by bacteria from sugar, to reduce early caries. Colgate toothpaste is also said to strengthen and restore enamel to help prevent cavity formation.
4. Closeup (Unilever Nigeria Plc)
Introduced in 1975 by Unilever PLC, Closeup is obviously Nigeria's most popular toothpaste brand. So popular is the brand among Nigerians, that most still refer to all toothpaste brands as Closeup.
Despite the introduction of several other toothpaste brands, Closeup still remains very popular Nigerians, giving them excellent dental protection since its launch into the market. The brand, with its spicy red gel, is also said to be the first toothpaste with a built-in mouthwash.
Read Also: 10 Functions of Health Institutions in Nigeria
5. Oral B (P&G)
Oral B is also one of Nigeria's youngest toothpaste brands. Introduced into the market by P&G in 2011, the product has since met with widespread success.
The success of the brand can be tied to the fact that it is from a global manufacturer like P&G – the manufacturer of other amazing products like Gillette shaving sticks, Always sanitary pads, Safeguard soaps and Ariel detergent – and the excellent dental care the product provides Nigerians.
With its widespread acceptance, Oral B certainly has done well for itself in the Nigerian market and signs show that its growth will only continue.
6. Pepsodent cavity fighter (Unilever Nigeria Plc)
Another product of Unilever Nigeria Plc, Pepsodent has also met with widespread success since its introduction in 2011.
Its success is highlighted by the numerous awards it has won since coming into the market, including coming first at the world oral health day challenge in 2016, both at continental and global level.
One of the major selling points of Pepsodent cavity fighter is that it is said to release 50 percent more calcium that easily fills the tiny, weak, invisible holes, repairs early signs of tooth decay and prevents forming of tooth cavities.
With products like Pepsodent cavity fighter, Unilever has shown that they have the dental health of Nigerians in mind.
Read Also: 12 Health Benefits Of Coconut Oil
7. Dabur herbal toothpaste (Dabur international limited)
Manufactured by Indian company Dabur international limited, Dabur herbal toothpaste is a product that was first imported into Nigeria in the late 1990s, before its parent company established a plant in the country.
Although not as popular as other brands, Dabur herbal toothpaste has managed to maintain its place in the Nigerian dental market, offering excellent dental care to its users across the nation.
8. Mymy dental fresh toothpaste (Daraju industries Ltd)
Mymy dental fresh toothpaste is a toothpaste brand owned and manufactured by Daraju industries Ltd in Ogun state. It is an excellent choice for Nigerians who prioritise their dental health.
It comes in a wide variety range. Customers can choose from any out of the following products; Mymy dental fresh, Mymy herbal flouride, Mymy tutty fruity flavour, Mymy cavipro and Xtreme flouride gel toothpaste. No matter the variety you prefer, Mymy has your dental health covered.
9. Euthymol toothpaste (Johnson and Johnson Ltd)
Owned by English company, Johnson and Johnson Ltd, and characterised by its bright pink colour, medicinal taste and old fashioned packaging, Euthymol toothpaste is another toothpaste brand that can be found in the Nigerian market.
Unlike the usual fluoride toothpaste we are used to, Euthymol toothpaste is fluoride free and is instead made with thymol – a very important antiseptic ingredient that helps in dealing with miyth ulcers. Euthymol toothpaste is certainly a healthy medicinal solution to dental health problems.
10. Aquafresh multi action whitening toothpaste (GSK Nigeria)
Just like Sensodyne and MacLean, Aquafresh multi action toothpaste is another great dental formula for excellent dental care from GSK Nigeria.
Although not as popular as its other sister products, Aquacare toothpaste Comes formulated with Sugar Acid Protection , provided by active fluoride, to strengthen and shield teeth against sugar acid attacks from everyday foods and drinks, the key cause of cavities, and so it can be trusted to cater for your dental care.
Read Also: 19 Ways to Achieve and Maintain a Healthy Life
There is obviously no shortage of health dental care product in Nigeria to choose from, all with their distinct names and properties and all from credible manufacturers.
Whether it is the antiseptic medicinal solution of Euthymol, or the spicy red flavour of closeup, or even the minty freshness of Sensodyne, whichever choice you go for, you dental health will be well and truly assured.
.
👍Showcase your business here!
With over 1M unique users per month across all channels, we have a large audience for you to showcase your products and services. Simply get in touch via 👉 marketing@Infoguidenigeria.com.
🤑 Make Money now!
👉 Make money writing for us. Apply for Freelance writing jobs in Nigeria.
👉 Make Money as InfoGuideNigeria Advertising Agents, read more here
✍️ Be Our Guest Publisher!
Do you have a press release, breaking news,  or any other helpful information to share with our growing readers? If yes, send your article to 👉 infoguidepr@gmail.com.
We will be glad to publish it if the information is useful to our audience.
.
This post can be helpful to somebody else, please share it on Facebook, Whatsapp, Telegram and Twitter. There are buttons below for this (easy to use too)!
Copyright Warning!
Contents on this website may not be republished, reproduced, redistributed either in whole or in part without due permission or acknowledgment.
.
Proper acknowledgment includes, but not limited to (a) LINK BACK TO THE ARTICLE in the case of re-publication on online media, (b) Proper referencing in the case of usage in research, magazine, brochure, or academic purposes,.
.
All contents are protected by the Digital Millennium Copyright Act 1996 (DMCA).
.
We publish all contents with good intentions. If you own this content & believe your copyright was violated or infringed, please contact us at [infoguidenigeria@gmail.com] to file a complaint and we will take necessary actions immediately.