Nigeria is seen as one of the most populous Black Nation in the world. The Country is blessed with the natural resource which is crude oil, which is the source of the country's main revenue.
The Country population is rated at over 180mllion people with different ethnic groups and culture. The Nigerian people are very religious as there are Muslims, Christians as well as traditional religions, practised.
👉 Relocate to Canada Today!
Live, Study and Work in Canada.
No Payment is Required! Hurry Now click here to Apply >>
Immigrate to Canada
The official Language is English Language, and was colonized by the United Kingdom.  The country has a lot of states blessed with different cultures and traditions, which could be great opportunities for tourist attractions.
Read Also: 10 Ways to Improve Tourism in Nigeria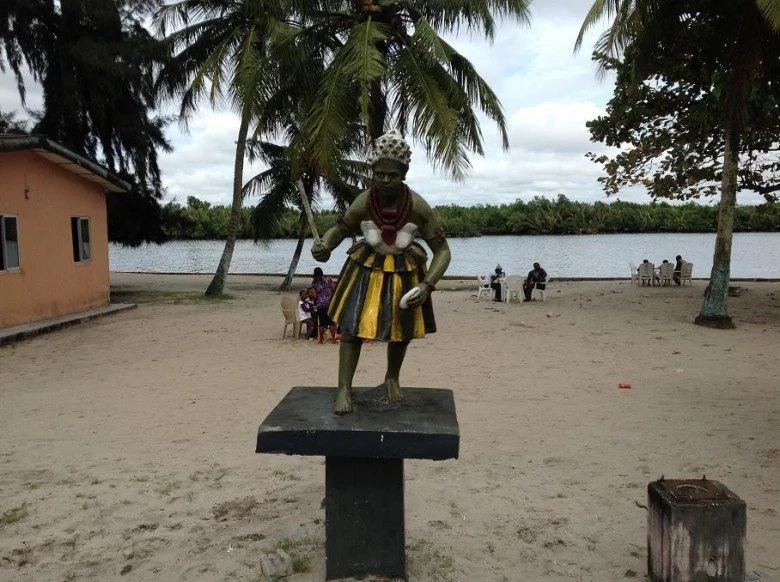 Tourism can provide employment and also bring about revenue if properly. Nigeria's tourism potentials are as follows:
1. Obudu Mountain Resort
This is located in Obudu, Cross River State, in Nigeria. The Resort is beautiful above sea level on the Oshe Ridge of the famous Sankwala Mountains.
The Resort was used to accommodate the beauty contestants, during the 2002 Miss World Beauty Contest, hosted in Nigeria. It has accommodated occupants who participated in the Mountain Marathon where Sports persons from Kenya, Ghana, and Botswana, are participants at the event.
The Resort has a temperate climate, breath-taking views, beautiful scenery, This Resort has the potential of being a known tourist attraction, in Nigeria.
2. The Ibeno Beach
This is located at Ibeno in Akwa Ibom State, Nigeria. The beach has the potential of attracting foreign Tourists and leisure seekers. The beach is stretched over 245km on sand.
The place has roaring waves, spots for sunbathing, unpolluted foliage of mangrove forest, cool breeze from the water and a lush surroundings. The Beach still looks natural without much built development around it. With the necessary structure put in place, its environment is a great tourism potential in Nigeria.
👉 Relocate to Canada Today!
Live, Study and Work in Canada.
No Payment is Required! Hurry Now click here to Apply >>
Immigrate to Canada
Read Also: 18 Problems of Tourism in Nigeria and Possible Solutions
3. Tinapa Free Zone and Resort
This is located in Calabar, Cross River State, Nigeria. This Resort has over 860,000sq ft. The Place has retail spaces, entertainment strips, digital cinema, restaurants, a mini casino, and children arcade.
There is also a studio Tinapa for Nigeria's film Industry, Nollywood, a night club, and a Pub.
The place has so far attracted Nigerians with its delightful attractions. In that Resort, there has been events held from carnivals, music concerts and festivals held in the area.
This has attracted residents and visitors to come and visit the state, especially during festive periods. This place also has the potential of great tourism attraction for Nigeria.
4. Awhum Waterfall
This is located in Awhum, Enugu, Nigeria. The Place has numerous water lakes, monastery. The waterfall forms a beautiful scenery where the site has become a religious spot for many Christians, in Nigeria.
Most Christians in Nigeria, come to the Water fall to seek private praying sites and healing.  The beautiful scenery if utilized effectively, will be a good tourism potential in Nigeria.
5. Yankari National Park
This is located in Bauchi State, Nigeria. The Park houses wild animals, natural warm water springs. This is seen also as one of West African eco-destinations.
The Park if provided with enough funding, and given the necessary resources, can become a good tourist attraction for Nigeria.
Read Also: 10 Roles of Tourism in Economic Development in Nigeria
6. Coconut Beach
This place is located in Badagry, Lagos State. The Beach is breath-taking and beautiful ocean views, and a perfect place for relaxation.
The Beach is also a few miles away from Benin Republic. The Place is known for its Coconut Trees. This place can also attract tourism for Nigeria, if properly utilized.
7. Oke-idare Hill
This is located in Oke-Idanre, Ondo State. This place has spectacular valleys that has high plains, above sea level. The place has sites like OmiAopara, thunder wayer, Agbooogun foot print, ancient burial grounds, shrines and the Owa Palace, housing the Traditional Ruler of that area.
A lot of Students and private persons in Nigeria, have discovered the area. If given the necessary publicity and resources, for development, will enable it become a solid tourism attraction, in Nigeria.
8. Millennium Park
The Park is the largest park in Nigeria. It is located in the Federal Capital Territory, Abuja, Nigeria. It is situated in Maitaima District.
His Majesty Oueen Elizabeth II of the United Kingdom, was the one that inaugurated the said Park. The Park has become the Children Paradise, and a relaxation haven for residents, and visitor. The Park has definite potential for tourism.
Read Also: Problem and Prospect of Tourism Development in Nigeria
9. Bar Beach
This is located on Victoria Island, Lagos State, Nigeria. If you are looking for a beach without plants and coconut trees, then the Bar Beach is a suitable place.
It has activities like horse riding, side hawkers selling grilled fish or meat, the Beach has an ocean side walk that is thrilling. There are occasional parties, and events such as music events or festivals where residents, and visitors hang out.
The Beach is definitely a tourism potential because of its suitable location, where around it, has hotels, restaurants, and other commercial centres.
10. Kainji National Park
This is located between Kwara and Niger State, Northern Nigeria respectively. This Park was established in 1978 but has three district reserves.
These reserves are the Borgu and Zugurma game Reserve that houses Wild Life Animals. There is also the Kainji Lake where fishing has been prohibited.
This Park has attracted residents to organize fishing festivals annually to boost revenue within the states, if there is any developing tourism potential in Nigeria, this Park must be mentioned.
Read Also: 20 Reasons Why Traveling is the Best Form of Education
Conclusion
Nigeria has numerous side attractions that would enable for tourism if only the government is willing to utilize such potential.
Tourism is now an industry in most countries, and has brought lot of investments for many countries of the World. Nigeria must begin to embrace tourism by ensuring proper security and infrastructural development, to attract foreign tourists to the country.
There must also be a conducive environment in the areas of trade, good international relations with other countries to give tourism a chance in Nigeria.
Key Words: Tourism, Government, Funding, Nigeria, Security, Resorts, Parks, Beaches, Travel, Attractions, Potential, Development
Reference:
Travel Start Blog, 30 Top Attractions in Nigeria>Travelstart.com.ng> Accessed on 22nd May, 2018.
👇👇👇👇👇
Immigrate to Canada Via Job Offer!
Get latest Jobs in Canada for foreigners with visa sponsorship 2023 and how to apply. Don't miss this opportunity that can help you relocate to Canada with your family.
👇👇👇👇👇
👍Advertise your business on InfoGuideNigeria.com!
From just
N9,999 per month
, you can advertise your products and services to over
1,500,000 monthly
users on our website.
Click here to read more
.
======
🤑 Make Money now!
👉 Make money writing for us. Apply for
Freelance writing jobs in Nigeria
.
👉 Make Money as InfoGuideNigeria Advertising Agents,
read more here