Economy
Waste Management in Nigeria; Breakthroughs, Problems, Prospects
Waste Management in Nigeria; Breakthroughs, Problems, Prospects
In this post, we write on waste management in Nigeria. Here you see notable breakthroughs in waste management, problems as well as prospects.
In Nigeria, waste mismanagement is a dire issue that calls for immediate attention as the hazards associated with it can be very terminal if not duly tackled or managed by the appropriate environmental authorities.
It is quite common to see waste disposed improperly anywhere and at key places which gives the environment an untidy look. Improper management of waste can be detrimental to a person's health there by causing severe illness.
Read Also: How To Start Waste Management Business In Nigeria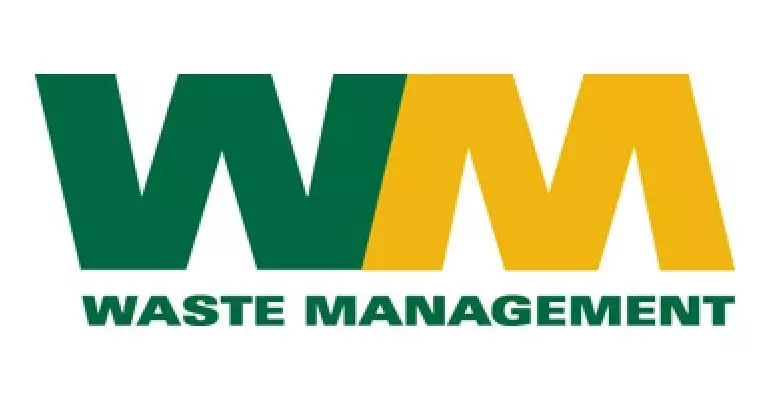 Waste mismanagement is not only harmful to humans alone but also to animals as well and without a sustainable environment for the citizens, the standard of living will be drastically affected.
Waste management is the generation, prevention, monitoring, treatment, handling and reuse of solid waste. It is interesting to know that waste can be recycled and used for a beneficial purpose.
The amount of waste generated on a daily basis has become an environmental issue as proper disposal of such waste is not put in place which can result in ill health and other environmental hazards.
The indiscriminate dumping of waste materials in the wrong places has resulted in traffic congestion due to blocked drainage. Dumping of refuse in the waterways can lead to environmental pollution.
Read Also: Problems and Prospects of Waste Management in Nigeria
Industries in Nigeria generate more waste as well as households, hospitals, organizations, schools, churches and these waste materials if properly managed can be recycled and put to good use to benefit the country.
In most developed countries, waste management has impacted greatly on the productivity and development of the country as such wastes generated are collected and recycled to serve another beneficial purpose for the country and its citizens.
Plastic bottles, cans, and wrappers can be incinerated and used for other purposes instead of disposing of it without knowing its usefulness. I watched a televised programme where oil was generated from plastic bottles when melted and I was amazed at how from something useless, something useful was generated.
Improper disposal of waste has greatly affected the ecosystem, waterways, global warming and nature in general and this has resulted in unexpected consequences.
Waste management should be a collective effort as a collaboration with the appropriate environmental authorities will bring about a clean and healthy environment.
Environmental sanitation is a great way to solve the problem of waste management as wastes are gathered and properly disposed of off thereby giving a clean environment.
Can waste management be successful in Nigeria, it can if necessary measures are put in place to ensure that waste is properly collected and managed.
Nigerians need to be enlightened through the media on the benefits of keeping a clean environment and the disadvantages involved in doing otherwise so that the amount of waste sprawled haphazardly everywhere would be reduced.
Read Also: 5 Benefits of Waste Recycling to the Economy
There have been notable breakthroughs on waste management in Nigeria as most cities have waste bins stationed in important places that have helped to prevent improper disposal of waste.
In Lagos, it is more glaring to see the improvements as a policy to ensure a cleaner Lagos has been properly put in place.
It is not completely a rundown situation for waste management in Nigeria as long as the government can put in more effort to ensure that the environmental authorities do their duty more efficiently and effectively.
Waste management is not without problems and this article is aimed at addressing the problems and prospects associated with waste management in Nigeria.
One of the major problems associated with waste management in Nigeria is poor implementation policy as the necessary legislation to ensure that wastes are properly managed is poorly executed.
Problems of Waste Management in Nigeria
The following are the problems associated with waste management in Nigeria:
1. Rapid population growth
This is a very crucial problem of waste management in Nigeria as the rapid growth of the population means more waste to be generated and this can make it difficult for waste to manage.
2. Insufficient funding
Waste cannot be managed effectively as a result of insufficient funding by the government as the equipment needed to collect the waste is poorly provided and as such the work of the environmental authorities would not be conducted efficiently and effectively.
3. The government should declare strict environmental laws and ensure that all citizens abide by them and those who don't abide by the law should be fined so that a major step can be taken to ensure that wastes are properly managed in Nigeria.
Read Also: How to Turn Waste to Wealth in Nigeria
4. Wrong attitude of the population to waste disposal
This is another problem of waste management in Nigeria as the citizens' wrong attitude to waste disposal can make waste management difficult and can bring about unhealthy environmental hazards.
If the teeming population can comply with the rules and make sure to properly dispose of waste materials then achieving a clean environment wouldn't be difficult.
5. Inaccurate planning
Planning is key in everything and inaccurate planning can bring unwanted results and such is the case for waste management in Nigeria as inaccurate planning is also another problem that should be considered as this can greatly affect the management of waste.
Prospects of Waste Management in Nigeria
If much attention can be given to waste management in Nigeria then there is a huge possibility that it be a success in the long run.
Also if all the problems associated with waste management in Nigeria can be tackled, then it would very easy for waste to be managed and the environment to be clean.
Areas, where waste has completely damaged, Should be cleared so as to prevent hazardous health issues.
Private companies should be commissioned by the government as proper waste management would be carried out effectively and this can bring a positive result to how waste is being managed.
Wastes as earlier stated can be recycled and this is very good as it not only get rid of the waste but also help in other purpose either scientific or otherwise.
Read Also: 10 Best Home Cleaning Services in Lagos
Conclusion
Waste management in Nigeria is what is much needed to curb the littering of the streets with waste materials that ought to be properly disposed of so as to have that clean environment that poses no health threats.
Make money writing for us. Apply for
Freelance writing jobs in NIgeria
.
.
Copyright Warning!
Contents on this website may not be republished, reproduced, redistributed either in whole or in part without due permission or acknowledgment.
.
Proper acknowledgment includes, but not limited to (a) LINK BACK TO THE ARTICLE in the case of re-publication on online media, (b) Proper referencing in the case of usage in research, magazine, brochure, or academic purposes,.
.
All contents are protected by the Digital Millennium Copyright Act 1996 (DMCA).
.
We publish all contents with good intentions. If you own this content & believe your copyright was violated or infringed, please contact us at [infoguidenigeria@gmail.com] to file a complaint and we will take necessary actions immediately.