The word internally displaced persons or IDP for short is fast becoming a word regularly used by the Nigerian media as we tend to hear it far more often than before on radio and television. What or perhaps who are internally displaced persons?
Internally displaced persons are individuals forced to their home due to armed conflict, natural or human made disaster or any situation that can be defined as a violation of human rights.
The following acts could turn individuals into internally displaced persons: demolition of houses, riots, flooding, wind storm and so on. Internally displaced persons are referred to as refugees if they leave the borders of their country or national state.
Read Also: Search 10 Problems of Healthcare in Nigeria and Possible Solutions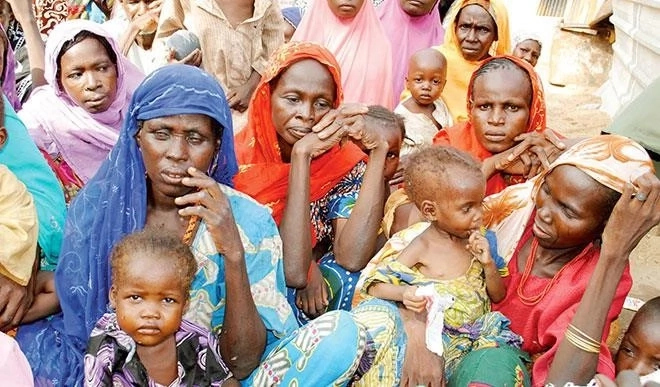 Internally displaced persons are almost drowned from the moment they lose their homes either for a reason they are or they are not responsible for.
A lot of persons sometimes die of heart attack, some run mad due to depression, very few individuals recover from the particular incident that made them become internally displaced or worse become refugees. Some of the challenges internally displaced persons face includes the following:
1. Post Internal Displacement trauma
Nobody plans to be homeless, even when you do you will still be stunned by the fact that you are now homeless not just homeless but also helpless. Most internally displaced persons suffer from such traumas which can lead to their death or cause them to never be normal again.
2. Lack of government support
During the then Gov. Babtunde Raji Fashola tenure over one million houses were demolished over one million houses in Ijora, Ajegunle, Makoko, Oshodi and many other communities.
Read Also: 25 Ways to Improve Health Care Delivery in Nigeria
The FCT minister Bala Muhammed demolished over one hundred and twenty six thousand houses in the federal capital territory alone while some of the victims cried out that they had government approved papers.
It is very much had to imagine government providing support to individual she herself used her own hands to render homeless. That aside there have been cases where armed conflicts and riots broke out in several places yet no attention was paid to the victims of such situations.
Flood victims are barely supported. The only thing Nigerian leaders are good at is using the suffering encountered by Nigerian for electioneering.
Imagine the vice president visiting a poorly equipped primary school and sharing food for them instead of providing the school with the necessary materials it needs to be up to standard.
3. Lack of financial support
When an individual is displaced from his home per say, the individual in most cases lose a lot more than their houses, some lose their cars, some their certificates and other very important documents, some even lose their money (don't be surprised that some Nigerians still keep money in their houses in this modern time), some who are landlords owning more than one house lose all the houses they have built and need to start from scratch and all these people need financial support, financial support that they in most cases can't get.
Most NGOs are trying but the NGOs can only give what they have and with more internally displaced persons than NGOs then the internally displaced persons are bound to suffer from financial support.
Read Also: 10 Reliable Ways to Protect Yourself from Infectious Diseases
4. Lack of emotional support
most internally displaced persons are barely recognized as individuals who need help, they are hardly noticed and they are barely cared for. Money is important but it isn't everything. Internally displaced persons also need emotional support, they need to be valued, loved and cared for.
They need to be shown acceptance and empathy and these mentioned right here are things that they hardly get. NGOs and the government (when they decide to support internally displaced persons do this by merely given them food supplies and nothing more which may be essential but isn't enough.
5. Lack of medical supplies
Some internally displaced persons may survive the trauma but sometimes die of various illness and diseases. Victims of armed conflicts and riot are liable to get injured while trying to flee for their lives as well as flood victims and such persons need some substantial medical support but research has shown that most internally displaced persons camp do not have enough medical supplies to cater for the victims but just have to make do with whatever they have.
It makes me begin to imagine somebody suffering from malaria being treated with analgesics such as paracetamol or Panadol because there are no medical supplies.
6. Intolerance
One question that should come to mind when discussing internally displaced person is that "now that they are homeless, where will they stay?" Nigerians are so in tolerant of individuals that they are not affiliated to and will do anything to avoid coming together or overcoming their differences even during turbulent times and avoiding themselves means to allowing internally displaced persons to take shelter or refuge in their community or homes and this becomes a serious issue because the internally displaced person cannot go back to his own home or community.
It is surprising, very surprising to hear somebody from Eleme community vehemently argue that he or she is not an Ogoni indigene when their cultures have a lot in common. Imagine what will happen when one of the either party becomes internally displaced and has to be squatted by the other.
Read Also: 8 Tips to Stop Menstrual Cramps both Naturally and Medically
7. Violence
most internally displaced persons are usually treated with contempt like they deserve what they are going through. Some Nigerians see internally displaced persons as a threat to them, some Nigerians even see them as a means by which terrorist sneak in their members to targeted areas to help perpetrate their evil scheme and as such treat internally displaced person with so much contempt, some Nigerian even see internally displaced persons as a threat to their land, jobs, businesses and so on.
When the show of contempt doesn't seem to be enough to put the internally displaced persons at bay ( by putting at bay I mean to scare the internally displaced person) the so called owners of the land will resort to violence and show the internally displaced persons that they are not welcomed here.
🤑 Start making money from home today!
👉 Get correct FREE TIPS and Guides on how to make money from home today. Click here to start
.
👍Showcase your business here!
With over 1M unique users per month across all channels, we have a large audience for you to showcase your products and services. Simply get in touch via 👉 marketing@Infoguidenigeria.com.
🤑 Make Money now!
👉 Make money writing for us. Apply for Freelance writing jobs in Nigeria.
👉 Make Money as InfoGuideNigeria Advertising Agents, read more here
✍️ Be Our Guest Publisher!
Do you have a press release, breaking news,  or any other helpful information to share with our growing readers? If yes, send your article to 👉 infoguidepr@gmail.com.
We will be glad to publish it if the information is useful to our audience.
.
This post can be helpful to somebody else, please share it on Facebook, Whatsapp, Telegram and Twitter. There are buttons below for this (easy to use too)!
Copyright Warning!
Contents on this website may not be republished, reproduced, redistributed either in whole or in part without due permission or acknowledgment.
.
Proper acknowledgment includes, but not limited to (a) LINK BACK TO THE ARTICLE in the case of re-publication on online media, (b) Proper referencing in the case of usage in research, magazine, brochure, or academic purposes,.
.
All contents are protected by the Digital Millennium Copyright Act 1996 (DMCA).
.
We publish all contents with good intentions. If you own this content & believe your copyright was violated or infringed, please contact us at [infoguidenigeria@gmail.com] to file a complaint and we will take necessary actions immediately.