Cases of death in Nigerian hospitals is fast becoming a regular talk and more or less barely raises eye brows anymore. Individuals even see it as an unpreventable thing or rather allocate the cause of death in Nigerian hospitals to phenomena like nature, like the person was due for death and some other funny reasons.
This is far from the truth as most deaths are caused by Nigerians ranging from the government to the so called professional health practitioners down to the average Nigerian walking past you everyday.
This article will enlighten us on the various causes of death in Nigerian hospitals with an insight to prevent future occurrences. Please note that this article isn't aimed at throwing blames at any individual.
Read Also: 10 Problems of Healthcare in Nigeria and Possible Solutions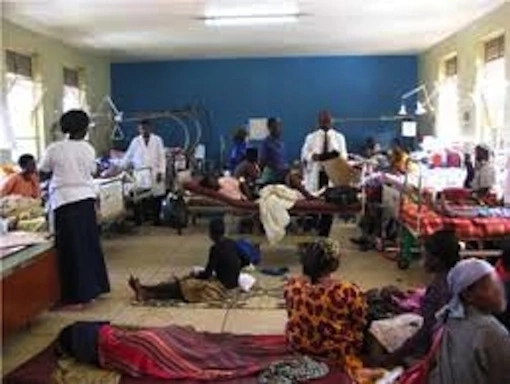 Causes of Death in Nigerian Hospitals:
1. Negligence
Its funny how individuals joke with their own health. No other person's health but their very own health. Most Nigerians don't see the need to go for regular check ups even those check ups or test that are free.
They'll tell you that as long as they don't feel anything that they are fine or sickness isn't something somebody should be looking forward to because by doing so one is asking for it.
Some individuals will even tell you that what you don't know won't kill you (especially those that engage in premarital sex but refuse to go for HIV/AIDS test), some individuals will even tell you that "dirty no dae kill black man" worse are pregnant women who don't go for antenatal or couple who didn't go for medical check up before getting married. Little do they know that they're doing themselves more harm than good with these acts of negligence.
You'll be shocked how most Nigerians have become practicing doctors without bagging any degree in medicine or pharmacy. Just tell somebody in Nigeria that you're having certain symptoms and do not be surprised when he or she recommends what drug you should take.
Read Also: Problems of Nigeria Health Sector and Possible Solutions
An average Nigerian will only go to the hospital when all his doctorial abilities have failed him and in most cases maybe too late and there may be little or nothing the doctors or nurses can do to help him or her.
2. Unprofessional professionals
lot of Nigerian doctors are a disgrace to their profession. They and politicians make Nigerians believe that oats are just for the sake of taking them, they really don't matter at all.
Some doctors see their profession as a means for satisfying their sexual urges, some see it as a means of exerting their influence or power over other forgetting that what we're talking about is an issue of life the one thing they cannot get back once its lost.
The manner in which some doctors and nurses talk to their patients is enough to make give up on his or her life. What these professionals are yet to understand is the fact that its not just the medicine that heals the patients but their attitude towards the patients.
A recent case of a surgeon forgetting two handkerchiefs in a woman's stomach after surgery makes me wonder if some health practitioners were forced to study the disciplines that led to such professions.
3. Poorly equipped hospitals
I've witnessed a scenario where a man died because the generator in the hospital went off after exhausting the fuel contained in it and the life support the man was on way powered by the generator and went off when the generator stopped powering it.
This is one case out of many where individuals pay with their own lives for the lack of proper equipment in Nigerian hospitals.
Read Also: 25 Ways to Improve Health Care Delivery in Nigeria
I got into a quarrel with a nurse foe wanting to use the same hand gloves she used in examining another patient on me because there were no more hand gloves available.
Some beds in Nigerian hospitals can aggravate your sickness and even add other features like back pain and muscle cramps to it.
4. Unhygienic hospitals
It is bad enough that Nigerian hospitals are poorly equipped but when a poorly equipped hospital is also unhygienic then its better off being cold a death zone than a hospital.
The stench coming from most hospitals in Nigeria is enough to make one fall sick not to mention the flies dancing all about. It's not surprising to hear that most individuals travel outside the country for treatment considering how Nigerian hospitals can infuse sickness into one's body rather than cure the one and individual already has.
Read Also: 10 Problems of Immunization in Nigeria and Possible Solutions
5. Over professionalism
It is only in Nigeria that doctors will ask for police report before treating an individual with a gunshot wound of injury. In advanced countries in such cases, the individual is attended to while the police is being contacted and the individual in question is chained to the bed to stop him from escaping in case such individual got injured while trying to perpetrate one criminal act or the other.
In Nigeria however, the individual is left totally unattended (not even first aid is given to him or her) unless a police report is provided which isn't supposed to be so.
A girl once died in University of Port Harcourt teaching hospital because she didn't come with her student ID card to prove the way a student and the doctor that refused to attend to her really thought that student ID card is something that one will remember to carry when an emergency case comes up. I wonder, I just wonder.
6. Deadly diseases, injuries and Sicknesses
Not every death that occurs in the hospital were caused by the factors listed above, some sicknesses or diseases are very deadly, some are somewhat incurable i.e. they can only be managed and require a strict or somewhat too strict medication or sometimes diet that the patient needs to strictly adhere to if he or she is to stand a chance of survival.
Read Also: 10 Reliable Ways to Protect Yourself from Infectious Diseases
Some injuries are very severe that unless help is instant the patient's life will be in serious danger examples of these are snake bites, external and internal fractures, internal bleeding or severe external bleeding.
🤑 Start making money from home today!
👉 Get correct FREE TIPS and Guides on how to make money from home today. Click here to start
.
👍Showcase your business here!
With over 1M unique users per month across all channels, we have a large audience for you to showcase your products and services. Simply get in touch via 👉 marketing@Infoguidenigeria.com.
🤑 Make Money now!
👉 Make money writing for us. Apply for Freelance writing jobs in Nigeria.
👉 Make Money as InfoGuideNigeria Advertising Agents, read more here
.
This post can be helpful to somebody else, please share it on Facebook, Whatsapp, Telegram and Twitter. There are buttons below for this (easy to use too)!
Copyright Warning!
Contents on this website may not be republished, reproduced, redistributed either in whole or in part without due permission or acknowledgment.
.
Proper acknowledgment includes, but not limited to (a) LINK BACK TO THE ARTICLE in the case of re-publication on online media, (b) Proper referencing in the case of usage in research, magazine, brochure, or academic purposes,.
.
All contents are protected by the Digital Millennium Copyright Act 1996 (DMCA).
.
We publish all contents with good intentions. If you own this content & believe your copyright was violated or infringed, please contact us at [infoguidenigeria@gmail.com] to file a complaint and we will take necessary actions immediately.