Career
Duties of an Executive Assistant
Duties of an Executive Assistant: See the duties of an Executive Assistant. The roles that an Executive Assistant plays in a company will be outlined as well in this article.
Read Also: Duties of Target Sales Associate
👉 Relocate to Canada Today!
Live, Study and Work in Canada.
No Payment is Required! Hurry Now click here to Apply >>
Immigrate to Canada
Who is an Executive Assistant?
An executive assistant works at a high level in a company and helps with administrative tasks. An executive assistant's main jobs are to manage the office, make travel plans, keep track of the calendar, organize reports and documents, answer the phone, set up meetings, screen visitors, and do many other similar tasks.Duties of an Executive Assistant
To become an executive assistant, you need at least an associate's degree or a bachelor's degree. When it comes to the field of specialization, usually no one subject is required.
Read Also: Duties of a Medical Scribe
Most jobs don't require any other specific certifications, but if a candidate has certification in a related field, it can help them move up in their careers. Most of the time, you'll need skills like problem-solving, managing time, being organized, getting along with others, managing projects, and knowing how to use the right software.JAMB Form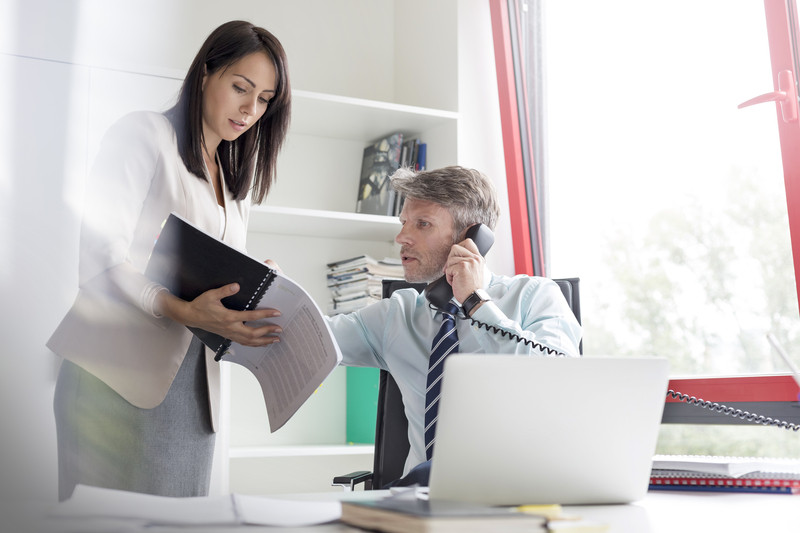 Many companies give each executive officer an executive assistant. Smaller companies, on the other hand, may hire one executive assistant to help more than one executive. Most of the time, it depends on the size of the company and what the executives want. If the duties of the executive officers grow, they will need their executive assistants and vice versa.
Read Also: Duties of A Clinical Psychologist
Executive Assistants are in charge of a variety of office administrative activities to support firm executives. Typical responsibilities include sorting emails and phone calls, setting up meetings, and planning corporate events. They serve as the liaison between executives and their employees, clients, and other external partners. They must have great time management abilities as well as a keen attention to detail to manage the office's day-to-day events accurately and on time. Executive assistants should also be well-organized and capable of making judgments on their own.
Executive assistants may also supervise clerical workers, track daily spending, and write weekly, monthly, or quarterly reports. They keep track of office supplies and order them as needed. Executive assistants must have strong writing and vocal communication skills since they compose memos, emails, presentations, and reports. They must be familiar with computers and programs such as Microsoft Office, as well as be capable of running and troubleshooting various sorts of office equipment.
👉 Relocate to Canada Today!
Live, Study and Work in Canada.
No Payment is Required! Hurry Now click here to Apply >>
Immigrate to Canada
Read Also: Duties of Amazon Customer Service
Duties of an executive assistant
Take charge of the executive's timetable (s)
Edit, proofread, and dispatch correspondence on a high-ranking employee's behalf (s)
Organize and plan meetings, including preparing necessary materials and attending to any logistical details.
Handle incoming and outgoing calls, relay messages and data to the executive,
Create a system to prioritize your inbox and respond to emails as needed.
Plan your trips together.20 Best Food Processors in Nigeria and their Prices
Maintain separate books and files for upper management (s)
Assisting the executive with administrative duties such as drafting and revising emails, creating memos, and putting together messages.
Documentation that is both accurate and comprehensive
dealing with routine accounting chores
Organizing the logistics of a meeting, such as the time and location, notifying attendees, and providing refreshments, if necessary.
Having a businesslike and cordial phone manner
Tasks include meeting and greeting guests, determining their needs, and directing them to the appropriate division.
Scheduling meetings and prioritizing the executive's workload.
Take the lead in communications between upper management and staff, customers, and other business associates.
Maintain an accurate and timely information flow.
Scheduling and meeting arrangements for executives.
Figure out how you'll get there and where you'll sleep.
Keep a record of your day-to-day expenditures and report on them regularly (weekly, monthly, quarterly).

11 Best Lawn Mowers in Nigeria and Price

Observe how others in the office handle similar situations.
You can pretend to be an office manager by keeping track of the supplies.
Advice on how to properly lay out internal and external communications such as memoranda, emails, presentations, and reports.
Write down important meeting notes
Maintain the mail and package delivery system and answer the phones
Prepare and maintain a filing system for the workplace.
Being the point of contact for their boss's general communications.
Answering phone calls and forwarding them to the appropriate person.
Making travel plans for and keeping track of the executive officer for whom they work.
Meetings are planned and scheduled.
Meeting recording (if required).
Conducting research and data organization to represent senior management, which may include directors, executives, and committees.
Creating expenditure reports.
Performing bookkeeping duties
Handling memos, reports, invoices, and other papers containing sensitive information
Keeping information private.
Screening visitors and determining whether or not they should be allowed to meet with executives.InformationGuideNigeria
Going through and dispersing received documents (memos, bills).
Office responsibilities include acquiring office supplies and managing the file system.
Fax and email handling and distribution.
Providing full administrative assistance.
Managing and documenting supply requirements.
Taking up the role of a virtual assistant.
Using technological tools and software such as the Microsoft Office Suite, particularly word processing applications and spreadsheets in Excel.
Helps the VP of IT Security, Compliance, and Technology when he or she needs it.
Helps with daily tasks like organizing, filing, scheduling, and workflow.
Answers calls that come in, takes messages, and/or routes calls as needed.
Processes all travel and expense report quickly and accurately.
Monthly credit card statements are compared.
Handles incoming mail and sorts, routes, and sends it to the right places.
Handles requests for checks, wire transfers, and other internal needs.
works with the travel coordinator to plan the VP of IT Security's travel.
Keeping the rules and technology.
Helps prepare for board meetings by setting up and taking down the boardroom, writing board reports, and doing other tasks as needed.
Sets up meetings and events, whether they are in person or online, and help plan and write up agendas and meeting notes when asked.
Prepares departmental policies and procedures documents.
Uses a variety of programs to do research, update spreadsheets, and make documents and visual presentations.Npower Recruitment
Keeping track of and organizing calendars.
Creating a vacation itinerary (such as booking taxis for executives).
Answering the phone, vetting calls, and forwarding them to the proper department or person.
Note-taking during meetings.
Making reservations for meeting spaces and placing lunch orders.
General administrative tasks like filing, document scanning, and faxing
Organizing offices.
Swiftly sending out letters and responding to email queries.
Putting categories in incoming mail (e.g. action required, no action required).
A presentation is made.
Collecting data from market research (e.g. gathering industry information).
Coordinating activities such as workshops or conferences.
Read Also: 30+ Duties of an occupational therapist
Conclusion:
Knowing these responsibilities will give you an edge over others when choosing a career. However, if you are already working as an Executive Assistant, these will expand your horizon on your duty in the company.WAEC Result
Check JAMB Result
Check and Confirm: How much is Dollar to Naira
👇👇👇👇👇
Immigrate to Canada Via Job Offer!
Get latest Jobs in Canada for foreigners with visa sponsorship 2023 and how to apply. Don't miss this opportunity that can help you relocate to Canada with your family.
👇👇👇👇👇
👍Advertise your business on InfoGuideNigeria.com!
From just
N9,999 per month
, you can advertise your products and services to over
1,500,000 monthly
users on our website.
Click here to read more
.
======
🤑 Make Money now!
👉 Make money writing for us. Apply for
Freelance writing jobs in Nigeria
.
👉 Make Money as InfoGuideNigeria Advertising Agents,
read more here