Education
Functions And Challenges Of Academic Libraries In Nigeria
The Academic Library
The word 'library' is a commonly used word in Nigeria, especially among the literates, even a child that has acquired only primary education can correctly explain what library means but only a few people are aware of the fact that the library is of four different types.
First on the list are the Academic libraries, they serve students and staffs of colleges, universities and other institutions of higher learning.
Read Also: 10 Problems of Nigerian Library and Possible Solutions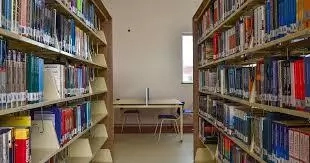 Second on the list are Public libraries which serves the general public in a community, town or city. Public libraries are often divided into sections such as children, teens, youths and adults sections. The third category of library are the School libraries, they are associated with primary and secondary schools.
Lastly, we have the Special libraries, they are usually fashioned to concentrate on a particular field such as environments, health, life sciences, biological sciences, social sciences, biochemistry, arts, social sciences, military, business, finance, government e.t.c. but in this article, we will be looking at just the academic library.
According to Wikipedia "An academic library is a library that is attached to a higher educational institution and it serves two complementary purposes, to support the school's curriculum, and to support the research of the university faculty and students."
Almost every tertiary institution in Nigeria owns at least one academic library. The importance of an academic library can't be overruled in the sense that it provides information to the students, lecturers, and researchers.
This in turn enhances the teaching and learning process as well as boosting the ability of researchers within the institution to carry out a reputable research. These are some of the reasons why academic libraries are some times referred to as the nerve center of tertiary institutions.
Read Also: Problems and Prospects of Library Automation in Nigeria
Functions Of An Academic Library
Below are a number of core services an academic library provides
1. Serves as a source of information for lecturers, students, workers and members of the community.
2. Arranging and carefully organizing information sources in such a way that they can be easily retrieved with less effort when needed.
3. Lending out books and other sources of information to members of the parent institution and other worthy beneficiaries.
4. Providing a suitable environment with necessary facilities for reading.
5. Organizing lectures and seminars to enlighten the students of the parent institution and other worthy beneficiaries on how to effectively use the library.
6. Developing the skills and abilities of the librarian and other library workers by organizing training courses, seminars and workshops.
7. Academic libraries also provide bibliographic instruction and research assistance to students, lecturers and seasoned researchers.
Read Also: History of Nigerian Educational System
Problems Facing Academic Libraries In Nigeria
Libraries are very relevant in the development of a nation as it is an institution that promotes learning, advancement and success of a community.
Just as the saying goes,a reading nation is an informed nation. But Nigeria cannot be regarded as a reading nation due to the poor state of its libraries which are not well packaged and organized to entice the public.
There are many problems facing the nation's academic libraries and this has adversely affected the nation's growth and development.
In this article, I shall point out some major problems that have affected the efficiency and smooth operation of academic libraries in Nigeria. They are as follows:
1. Poor Funding
One of the major problems facing academic libraries in Nigeria is inadequate funding. Most academic libraries in the country are owned by higher institutions which are directly funded by the federal or state governments.
Most university libraries are allocated 10% of the recurrent annual budget of their parent institutions. In most cases, this has proven to be inadequate as it is usually unable to equip the libraries to the highest possible standards.
However, it is pitiable to state that most institutions are usually unable to meet up with the 10% normally appropriated for the libraries as most universities continue to face budget cuts stemming from bad leadership, bad economic policies and the terrible state of the economy.
The issue of poor funding has also made academic libraries unable to aquire new foreign and indegenous materials ( books and journals ) that would have helped propel the efficiency and effectiveness of their roles.
2. Poor Infrastructure
Most academic libraries in Nigeria lack proper infrastructure and facilities to enable them perfectly carry out their functions. Most infrastructure in the library are old and on the verge of dilapidation and total collapse.
Some of the academic libraries in the country also lack up to date library materials and insufficient storage devices for audio or visual collections which has made the public lose interest in the library.
This problem has also distorted the growth and development of the country by hampering the reading culture of the populace. This poor development has also deterred qualified graduates from applying for jobs in the academic libraries.
Read Also: Best Universities in Nigeria-University Ranking
3. Lack of Investion
Academic libraries in the nation have failed in securing support and sponsorship from relevant bodies. In order to improve upon the current situation, stakeholders in the library and information sector need to fashion out ways of getting philanthropists, organisations, individuals, international partners and groups to massively invest in the library and information sector. This will help enhance the reading culture in the country.
4. Absence Of Digital And E-Libraries
Academic libraries in Nigeria have not been fully able to adopt the use of modern technology and ICT. Most of the academic libraries lack the skill, manpower and capital needed to operate a digital library.
Only a very few institution adopted the digital library system, therefore a lot more still needs to be done because even the few parent institutions that have adopted the new technology are severely constrained by a number of factors that includes erratic internet services, poor power supply, lack of hardware and software and in most instances poor IT literacy among librarians.
5. Lack Of Properly Trained Staffs
The absence of properly trained staffs is also a great source of problem for the libraries as they are poorly trained on handling library materials and also oblivious of new trends and updates in the library and information sector.
There is also a lack of sufficient professional librarians as the academic libraries have failed to effectively train students in library science, today the few graduates of library science rather hunt for jobs in other sectors due to the poor state of the academic libraries in Nigeria.
Library staffs whom are not properly trained are not always able to handle user behaviour and expectations, therefore making interested library users discouraged.
Read Also: Challenges Faced By Educational Institution In Nigeria
6. Proliferation Of The Internet
Due to the popularization of the internet, getting any type of information has been made easier as an internet user can just google search from the comfort of his or her home, using an internet enabled device.
This has made a lot of potential library users in Nigeria shy away from using the library, thereby reducing the usefulness of the library as well as discouraging investors.
Information is Power!
Don't miss any valuable information or opportunity that can change your life, business, family positively and permanently.
👇👇👇👇👇
Subscribe to Blog via Email
✍️ Be Our Guest Publisher!
Do you have a press release, breaking news,  or any other helpful information to share with our growing readers? If yes, send your article to 👉 infoguidepr@gmail.com.
We will be glad to publish it if the information is useful to our audience.
This post can be helpful to somebody else, please share it on Facebook, Whatsapp, Telegram and Twitter. There are buttons below for this (easy to use too)!
Make money writing for us. Apply for
Freelance writing jobs in NIgeria
.
.
Copyright Warning!
Contents on this website may not be republished, reproduced, redistributed either in whole or in part without due permission or acknowledgment.
.
Proper acknowledgment includes, but not limited to (a) LINK BACK TO THE ARTICLE in the case of re-publication on online media, (b) Proper referencing in the case of usage in research, magazine, brochure, or academic purposes,.
.
All contents are protected by the Digital Millennium Copyright Act 1996 (DMCA).
.
We publish all contents with good intentions. If you own this content & believe your copyright was violated or infringed, please contact us at [infoguidenigeria@gmail.com] to file a complaint and we will take necessary actions immediately.