Ikot-inyang is a famous village under Afaha-Obong District in Abak L.G.A, the people of the ikot-inyang shares boundary with these neighboring villages. Ikot-Ubom village to the North and Adiasim Ikot-Eno to the south.
According to the book written by the son of the soil, PROF. Akan Imoh" Knowing your Root". the Ikot inyang village sits on a 2400 sq km land area and the name "ikot- inyang" was given to the village because of the enormous vegetations and the village is surrounded with much volume of water. Even in the dry season, there seems to be no scarcity of water in the village.
👉 Relocate to Canada Today!
Live, Study and Work in Canada.
No Payment is Required! Hurry Now click here to Apply >>
Immigrate to Canada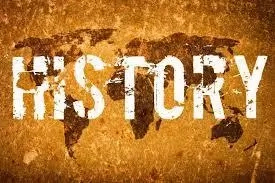 History has it that the people of ikot inyang,Afaha Obong village are versatile when it comes to Agricultural activities. Other villages would be amazed at the quality and quantity of their farm produces. People of ikot –inyang were very good in cultivating palm fruits, cassava, yams, plantains, bananas, and cocoyams.
In time past, the natives of Ikot-inyang Afaha –obong were idol worshippers. They had idol molded and placed at the entrance of each family house which they prayed mostly to for protection, for children, for fertility, and for long life.
They had names for each of these gods. They were:
god of protection called abasi-Ukpeme
god of children called abasi-Ndito
god of fertility called abasi-Uforo
god of long life called abasi-Ediong
These gods were sacrificed to yearly and on a specific day which would be announced by the town crier of the village everyone will assemble to sacrificed to these different gods together, especially when calamity and disasters were not observed that year or period.
👉 Relocate to Canada Today!
Live, Study and Work in Canada.
No Payment is Required! Hurry Now click here to Apply >>
Immigrate to Canada
Apart from the different idol molded for each family, a general Idol was also molded and placed in a sacred place which anyone can stop by to pay homage.
This big idol was used as a tool to keep crime at bay the in village, it was then believed that (EKAMBA ABASI) the big idol sees and knows everyone in the village and also preview to every deed performed by each person and as such fear was instilled into the minds of people not to commit crime, because the penalty for such offenders would be severe and sometimes result in death.
But with the advent of civilization and religion, most natives have to abandon idol worship to embrace the worship of God Almighty.
The Ikot-inyang natives in times past learned mostly from observation, imitation and by trial and error. According to History, there weren't schools for both formal and informal learning, so they learned from one another through the aforementioned means.
By socializing and interacting with one another, the observed the activities of one another and try to duplicate same. Children learned from their parent's activities and neighbors can also do same from their neighbor's. The learned mostly how to farm, sell, cook and reproduce.
Research shows that before the advent of white and blue collar jobs, the natives of ikot inyang were predominantly peasant and commercial farmers.
The crops they grew were mostly for their personal consumption and a little for sale though most times it was on the basis of trade by barter.
That is exchanging what one has with what one needs. The money used then was cowries, shillings, and shishi, these were the recognized and accepted money then.
In time past women were trampled upon because women were only to be seen and not heard, as such women from Ikot inyang village never had a say in whatever concerns the household or the community. They were to obey their husbands to the latter.
They were not allowed to object to any rule or flout the husband orders or else any punishment or decision the husband takes is final. This action really made the women to be submissive and not challenge any dehumanizing treatment.
Lot of dehumanizing treatments were meted out on the women folks and were detrimental to their well-being and health like widowhood rites, where a woman is punished because of her husband's death, like drinking water from the husband's corpse, marrying the dead husband's brother, taking an oath over anything whatever, being saddled with all the children responsibility with no help from the dead husband's family.
Another notable dehumanizing treatment was the mutilation of the female's sex organ by some families. The females clitoris would be chopped off, these came with a lot of health and sexual challenges for the female child.
The women were also faced with the challenge of birthing many children because it was believed then, that children were part of the man's wealth and as such the number of children determined how wealthy a man is. So the women kept on giving birth even to the detriment of their health and well-being.
For cuisine, the natives of Iiot-inyang enjoy varieties of mouth watering delicacies. The women culinary skills from this part were next to none.
The women were gifted with the talent of preparing irresistible and palatable meals. ikot –inyang natives have a long list of their native food like Otong, oto mboro, ayan-ekpang, ekpan, ubo-edisi, edisi isip, afere oyop, afere mbakara, ubo-oto, afere iyak, afere-unen, afia efere ebot and lot more. The women of ikot-inyang village used these meals to capture the heart of their suitors.
In times past an adolescent girl that is of marriageable age and has a suitor trying to marry her, will be inducted first into the tradition of the fattening room before marriage. she needs to fatten up so as to bear the name MBOBO (The healthy maiden).
It was believed that the only way one looked healthy is when an individual is fat and as such it was a "taboo" for a girl to get to his husband house looking thin or slim.
This automatically means the family did a bad job on the girl or the bride's family is poor or the brides is mal-nourished.
So because of this belief young girls had to go through the fattening room induction of eating all sort, staying naked almost all day to be massaged by older women and sleeping on a bamboo bed, which was believe would help her sleep well and in turn the needed result would be visible in no time.
The history of Ikot-inyang, Afaha-obong in Abak L.G.A is a bitter-sweet one. because it was fun and was also riddled with some abnormalities. But with civilization, most of those dehumanizing traditions have been abolished.
👇👇👇👇👇
Canada Immigration!
Relocate to Canada, USA, UK, Europe, Australia, and New Zealand with your family. See the Latest Oversea Jobs with Visa Sponsorship plus our EXPERT guidance and tips. Its FREE!
👇👇👇👇👇
👍Advertise your business on InfoGuideNigeria.com!
From just N9,999 per month, you can advertise your products and services to over 1,500,000 monthly users on our website. Click here to read more.
Copyright Warning!
Contents on this website may not be republished, reproduced, or redistributed either in whole or in part without due permission or acknowledgment.
.
Proper acknowledgment includes, but not limited to (a) LINK BACK TO THE ARTICLE in the case of re-publication on online media, (b) Proper referencing in the case of usage in research, magazine, brochure, or academic purposes,.
.
All contents are protected by the Digital Millennium Copyright Act 1996 (DMCA).
.



The images, except where otherwise indicated, are taken directly from the web, if some images were inserted by mistake violating the copyright, please contact the administrator for immediate removal.
.
We publish all content with good intentions. If you own this content & believe your copyright was violated or infringed, please contact us  for immediate removal.
🤑 Start Making Money from home today!
👉 Get the correct
FREE FOOTBALL PREDICTION
TIPS
and
Guides
today.
Click here