Bread is a popular food item in Nigeria. Most Nigerians love to eat bread because it us readily affordable. Consequently, most Nigerians consume bread a lot. Apart from Nigeria, bread is widely eaten in all continents of the world. The reasons for this are:
1. Every individual loves the smell of bread.
2. Every individual loves the taste of freshly baked bread.
3. It is easy to prepare.
4. It is one of the cheapest food items to eat when one is hungry.
5. It appeals to the lifestyle of most people.
6. It appeals to the convenience of most people.
7. It is an instant snack item in time of hunger.
In terms of rate of consumption, bread accounts for up to 75% of breakfast food items consumed all over the world. It competes against rice, cassava and other staple food items in Africa.
Read Also: 9 Steps to Setup Bottled Water Production Plant in Nigeria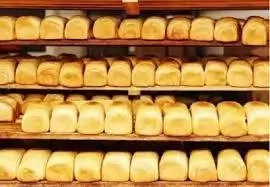 The Nigerian and African  Bread market is massive. It is worth billions of dollars every year. Bread could either be produced locally or imported from foreign countries.
Luckily, bread is produced in Nigeria which accounts for over 70% of bread consumed daily in Nigeria. Flour, which is an important ingredient for producing bread is either imported or produced locally. Luckily, 80% of the flour used for making bread is also produced in Nigeria.
Bread is easy to produce locally, you can produce your own bread to make profit. The materials for producing bread are easily procured from the market.
Profitability of Producing Bread
It is very profitable to produce bred in Nigeria. The starting capital is low.#80-#85 is required to produce a loaf slice bread in Nigeria. After production, the baker sells it at#130, #150 ,#200.  The baker makes a profit of at least  #50 per bread.
Assuming a baker produces 50,000 loaves of bread at #50 per bread weekly, the weekly profit would be #50×50,000=#2,500,000.With this calculation, it can be seen that it is profitable to produce bread.
Amount of Money Needed for the Investments
The amount of money needed to produce bread is cheap. To produce sliced bread in Nigeria, you need #80. Therefore,  for 1000 loaves of bread, you need #80×1000 loaves=#80,000.It can be seen that to produce 1000 loaves of sliced bread, you need #80,000.
This can be adjusted to accommodate any amount of loaves  of bread you intend to produce. Just multiply #80 by the amount of loaves of sliced bread you want to produce.
This gives you the cost of producing the number of loaves of bread to produce. This amount is for small scale bread production business.
For large scale bread production enterprise, you need at least #3,000,000 as starting capital.
Read Also: How to Start Bread Production Business in Nigeria
Tools/Materials/Ingredients Needed
Ingredients
a. Baking flour
b. Warm water
c. Yeast
d. Sugar
e. Vegetable oil
f. Milk
g. Sugar
Equipment
Baking oven
Mixer/Mixing bowls
Dough divider
Dough mould
Fermentation chamber
Weighing scale
Bread slicer
Cutting table
Baking pans
Napkins
Wooden board
Generating set
Supply truck/bus
Where to Get Them
Baking ingredients can be procured where baking ingredients are sold in the market, and also, from wholesalers and retailers directly,  Baking equipment can be procured from producers selling baking equipment.
Both baking ingredients and equipment can also be  procured from producers online.
Read Also: How to Start Bread Supply Business in Nigeria
Step-by-Step Process of  Production
Sweet Bread
Set a mixing bowl on a flat table.
Pour flour into the mixing bowl.
Add salt to flour in the mixing bowl.
Rub mixture of flour and salt in butter.
Add warm water to the mixture.
Mix evenly to get paste.
Add sugar, oil and yeast to the paste.
Let your paste stay for 15minutes.
Add more flour to the paste.
Knead the paste.
If it gets too tough to stir, flip it on a clean surface.
Knead continuously for 10 minutes to obtain a smooth texture.
Put the dough back into the mixing bowl.
Cover the dough in the mixing bow with a slightly damp cloth for 60 minutes
Allow the dough to increase in size.
When the dough as increased in size, take it and flip it back on the table.
Knock it down and knead it on the table.
After kneading it, cut it into different sizes.
Put the cut coughs into baking pans.
Cover up the dough to make it rise.
Allow the dough to rise for 60 minutes.
Pre-heat the oven in preparation for baking.
Put the dough in the baking oven.
Allow it to bake for 25 minutes.
Set the temperature of the baking oven at 180 degrees.
After 25 minutes, pull out the loaves and allow them to cool.
After cooling, package loaves into labelled nylon bags for sale.
Your baked bread is ready for sale.
Baking Equipment and their Function:

1. Baking oven
It is used for baking bread in large quantity.
2. Flour mixer
It is used for mixing the flour and other ingredients into thick paste ready for baking.
3.Slicing machine
It  is used for slicing bread to make sliced bread.
4. Baking pans
Thick paste is poured into baking pans. Baking pans are placed in the oven to bake bread.
5. Generating set
It is used for providing electricity for baking operation in the event of power failure.
6. Supply truck/bus
It is used for supplying bread to customers and clients.
Read Also: How to start a Bakery in Nigeria
Packing Strategies
Bread is packaged in customized nylon bags. The customized nylon bags should contain the following information:
1. Mount of the ingredients used.
2. Net weight of the product.
3. Manufacturing date of the product.
4. Expiry date of the product.
5. Name of the producer.
6. Name of the product.
7. Active ingredient of the product.
8. Address of the company
9. Customer care lines of the producer.
10. Social media addresses of the producer.
11. Website of the producer.
12. e-mail address of the producer.
Marketing Strategies
a. Bread can be marketed to hotels, eateries and restaurants.
b. Bread can be marketed directly to wholesale distributors and retail distributors.
c. Bread can be marketed to supermarkets and departmental stores.
d. Bread can be marketed to schools, universities and polytechnics.
Read Also: 6 Factors responsible for high cost of food items in Nigeria and recommendations
Different Types of Bread Produced in  Nigeria and their Ingredients:
1. Fruit Bread and Ingredients
a. Flour
b. Sugar
c. Yeast
d. Butter
e. Nutmeg
f. Milk
g. Egg
h. Mixed fruit
2. Fish Bread and Ingredients
a. Flour
b. Sugar
c. Salt
d. Yeast
e. Water
f. Nutmeg
g. Egg
h. Milk
i. Titus fish
3. Bugger Bread
a. Flour
b. Sugar
c. Yeast
d. Salt
e. Water
f. Nutmeg
g. Milk
h. Egg
4. Coconut Bread and Ingredients
a. Coconut
b. Flour
c. Sugar
d. Salt
e. Yeast
f. Water
g. Nutmeg
h. Egg
i. Milk
5. Agege Bread and its Ingredients
a. Flour
b. Sugar
c. Yeast
d. Butter
e. Water
Buy and Sell Bitcoin in Nigeria - Register for free on Luno
Click here to see the latest
Study Abroad Scholarships and Guides
Click here to see the latest
Jobs opportunities in Nigeria
.
Copyright Warning!
We work really hard and put a lot of effort and resources into our content, providing our readers with plagiarism-free articles, original and high-quality texts. Contents on this website may not be copied, republished, reproduced, redistributed either in whole or in part without due permission or acknowledgement.
Proper acknowledgement include, but not limited to (a) Proper referencing in the case of usage in research, magazine, brochure, or academic purposes, (b)"FAIR USE" in the case of re-publication on online media. About possible consequences you can read here: What are the consequences of copyright infringement? In an effort to protect our intellectual properties, we may report your website to Google without prior notice and your website be removed from search engines and you may receive a strike. All contents are protected by the Digital Millennium Copyright Act 1996 (DMCA).