Here in this post, we are going to give yyou ample information on how to produce a movie in Nigeria. We hope you find this article informative.
Producing a movie in Nigeria has become a lucrative career which many Nigerians are tapping into. In 2009, Nollywood was the second largest film industry in the world in terms of output and it has witnessed tremendous growth ever since.
👉 Relocate to Canada Today!
Live, Study and Work in Canada.
No Payment is Required! Hurry Now click here to Apply >>
Immigrate to Canada
However, this growth has its pros and cons. One of such cons is the proliferation of poorly scripted and badly directed movies in Nigeria.
Read Also: How to Start Film Production and Movie Directing Business in Nigeria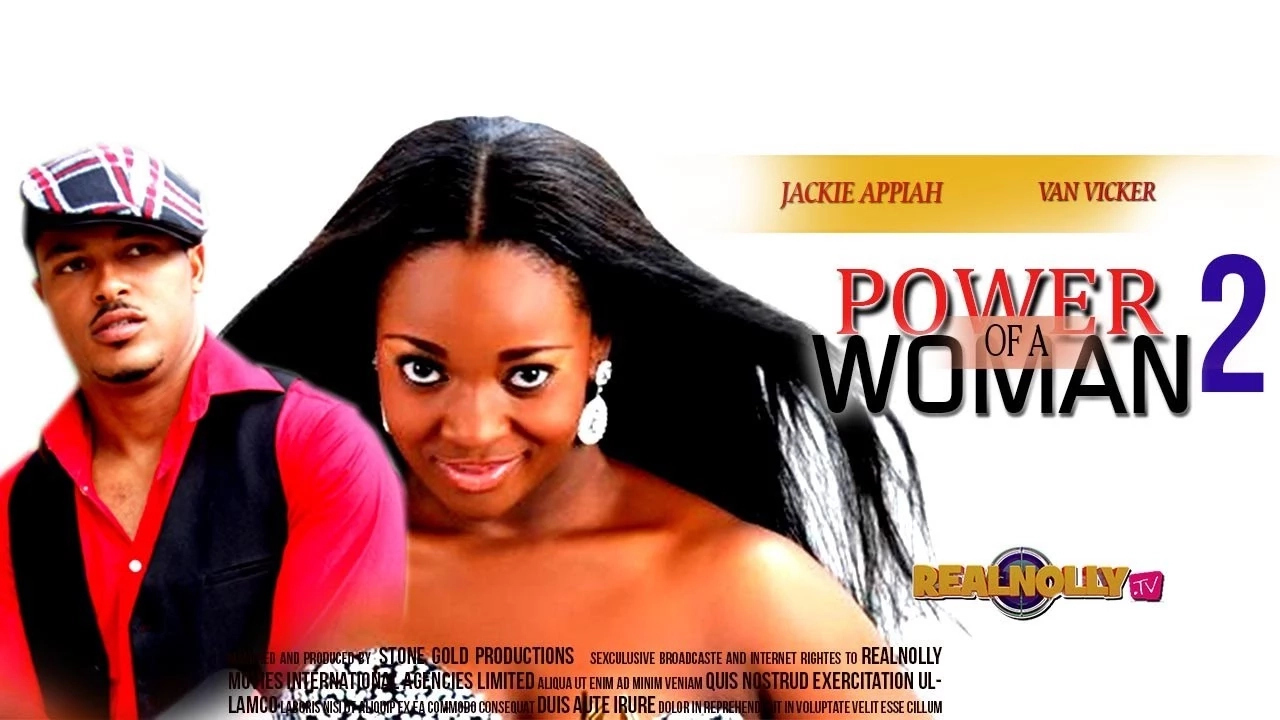 To film a standard movie in Nigeria requires enough capital. A standard movie costs about N4m-N10m while a  high budget movie costs around N20m and above to cover film production and marketing.
Movies like the Wedding party was filmed on a budget of N60m. The amount of money you commit to this project depends on what your budget is.
How Lucrative Is Producing A Movie In Nigeria
The success of your movie and its profitability depends entirely on what your target audience find appealing at that point in time.
You may make an action movie and people wouldn't be interested and you make a comedy movie with characters who speak worse versions of Jenifa's English and it sells. It's a gamble.
Read Also: How to Become a Movie Director in Nigeria
Opportunities For Growth In Nigerian Industry
The continuous growth of the Nigerian film industry primarily propelled by the spread of digital technology, has created more opportunities for film production by many content producers.
👉 Relocate to Canada Today!
Live, Study and Work in Canada.
No Payment is Required! Hurry Now click here to Apply >>
Immigrate to Canada
Digital technology has created various distribution outlets such as irokotv which in turn has made it possible for consumers to access more videos through their smartphones and other devices.
As more technology for production and distribution emerge, the demand for movies will increase which will increase the production of standard Nollywood movies.
How To Produce A Movie  in Nigeria
There are five stages involved in film making. They are:
1. Development Stage
In this stage, the essential ideas for the film are created. The producer selects a story line which could be from a true story, original idea, a book, play, and  other fictional works.  Rights to books/plays to be made into a movie are bought, and screenplay is written.
Funds needed for the movie are also obtained at this stage from major film studio(s), or an independent investor. A clearly defined marketing and distribution strategy as well as a target audience is set.
2. Pre-production Stage
This is the preparation and planning stage for shooting the movie. In this stage, all the details needed to produce the movie such as travel arrangements and expenses, interior design, constructing sets, special effects and stunt works, camera positioning, costume preparation, selecting locations, etc., are handled.
Technical instructions of what viewers see on screen such as camera positioning, dialogue, actions of characters, etc., which are specified by the screenplay are handled.
A director as well as actors are hired. If possible, hire either a well-known director or actor/actress to increase the chances of your movie gaining popularity and views.
To make production process easier, you'll need a storyboard. A storyboard is a series of sketch that show the breakdown of the video, illustrating the key scenes and how the setting will look, who will be present, and what actions will take place.
Through a storyboard, the parameters of a movie is defined using the available resources and time and utilizing it well. This saves time and money during the production stage.
A production budget is drawn up in order to plan expenditures for the movie. The nature of the film as well as the budget determines the number of crew.
Read Also: List of Movie Theatres and Cinemas in Nigeria
3. Production Stage
In this stage, the film is created and shot. The set construction, lighting, and dress and makeup teams arrive and set up in advance because this takes many hours to set up.
Actors have separate call times and they need to arrive on time at the filming location to do their costume, hair and makeup and rehearse.
For the purpose of efficiency, the production design crew are usually a step ahead to prepare the next scene while another one is being filmed.
The action of each scene is shot in as many takes(times) as the director wishes. At the end of the day, call sheets are distributed to the cast and crew to inform them when and where to show up the next shooting day.
Later, the director approves the next day's shooting schedule and a daily progress report is sent to the production office.  Later on, the director reviews the day's work and the various takes, then decides which ones should be saved. Filming may take weeks or months.
4. Post production Stage
The scenes and dialogue are assembled and edited by a film editor. Music tracks are added and songs for the movie are composed, recorded and added as well.
Special effects are generated by an artist. These effects and all sound elements are coupled to the film footage into a finished product; the movie.
5. Marketing and Distribution
This is the final stage of film making. Most movies especially high budget movies, are released with a red carpet premiere or launch parties.
Posters, and other advertising/marketing materials are published for the promotion of the movie both online and offline.
In Nigeria, the film producer, engages the services of a film distributor for the purpose of distributing the film. The film is screened for classification and "appropriateness" by the National Film and Video Censors Board (NFVCB)  who also decides on the age rating for the film and approves it.
After this, copies of the film are first released to few select cinemas who agree to show the movie. When the cinema run of the movie is complete, the final sales are collated, and the producer gets about a third of the cinema takings.
The movie is then released to alternate distribution channels such as DVD sales, television rights to the movie, and Video on Demand (VOD) platforms online.
Some producers may choose to shoot 'straight-to-DVD' movies and release them into the market aggressively without distributing to cinemas. Pirates cutting greatly into your profits is a high risk in taking this route.
Read Also: How to Start a Movie Acting School (Film Academy) in Nigeria
Equipment needed
Equipment you need for your movie  depends on your budget, location, and other essential factors.For a small scale movie, you may need:
Visual equipment such as video camera and related accessories such as lens, tripod, dollies, dolly tracks, etc.
Sound equipment such as boom pole, shotgun microphone, shock mount, audio cables, etc.
Lighting equipment and accessories such as light reflector, etc.
Generator, computer and storage
Costume and props
Cost Of Producing A Movie In Nigeria
Funds needed for producing a movie in Nigeria depends on the location and type of movie you want to shoot. Charles Uwagbai; a prominent Nollywood director, in a recent interview with Premium Times, ( click here: https://www.premiumtimesng.com/entertainment/nollywood/275345-what-it-takes-to-make-a-nigerian-film-nollywood-director-charles-uwagbai.html ) estimated the cost of producing a normal basic film between N4m to N10m and a high budget movie at N20m-N100m depending on the location and type of movie.
How To Finance Your Movie
Most Nollywood movies on a low budget are financed by completion bonds, individual investors, or self financed by the producer while high budget movies that run from N20m and above may be financed through syndicated financing (by two or more parties).
Crew
For your movie on a tight budget, you need a skeleton crew. Every movie project is unique and what one person considers as basic crew differs from another person's idea of a skeleton crew. You may need more crew or less than the ones listed below.
Producer
Director(which may be you if you have skills in directing)
Script supervisor
Hair/ Makeup artist
Production assistant
Director of photography/ cinematography
Production sound mixer(Engineer)
Gaffer
Location Manager
Production Designer
Your skeleton crew depends on your movie. For example; you may need the services of a special effects supervisor more than the services of a script supervisor in an action movie that requires major visual effects.
Read Also: 15 Best Movie Acting Schools in Nigeria
Conclusion
Nollywood is highly prolific. With the level of competition in  film making in Nigeria, film makers are evolving from low quality movies to movies that can meet international standards.
Choose a storyline that connects to your target audience, and their demand for your movie may improve your chances of success as well as making a profit.
📢

We are hiring writers!
Article Writing Jobs
- We are hiring good freelance writers -
Click here to apply
👇👇👇👇👇
Immigrate to Canada Via Job Offer!
Get latest Jobs in Canada for foreigners with visa sponsorship 2023 and how to apply. Don't miss this opportunity that can help you relocate to Canada with your family.
👇👇👇👇👇