This article gives a detailed information on the notable languages spoken in Kogi state, Nigeria.
Kogi is a state found in north central Nigeria. It is bordered by 10 state namely; Abuja, Anambra, Nassarawa, Benue, Enugu, Ondo, Edo, Ekiti, Kwara and Niger.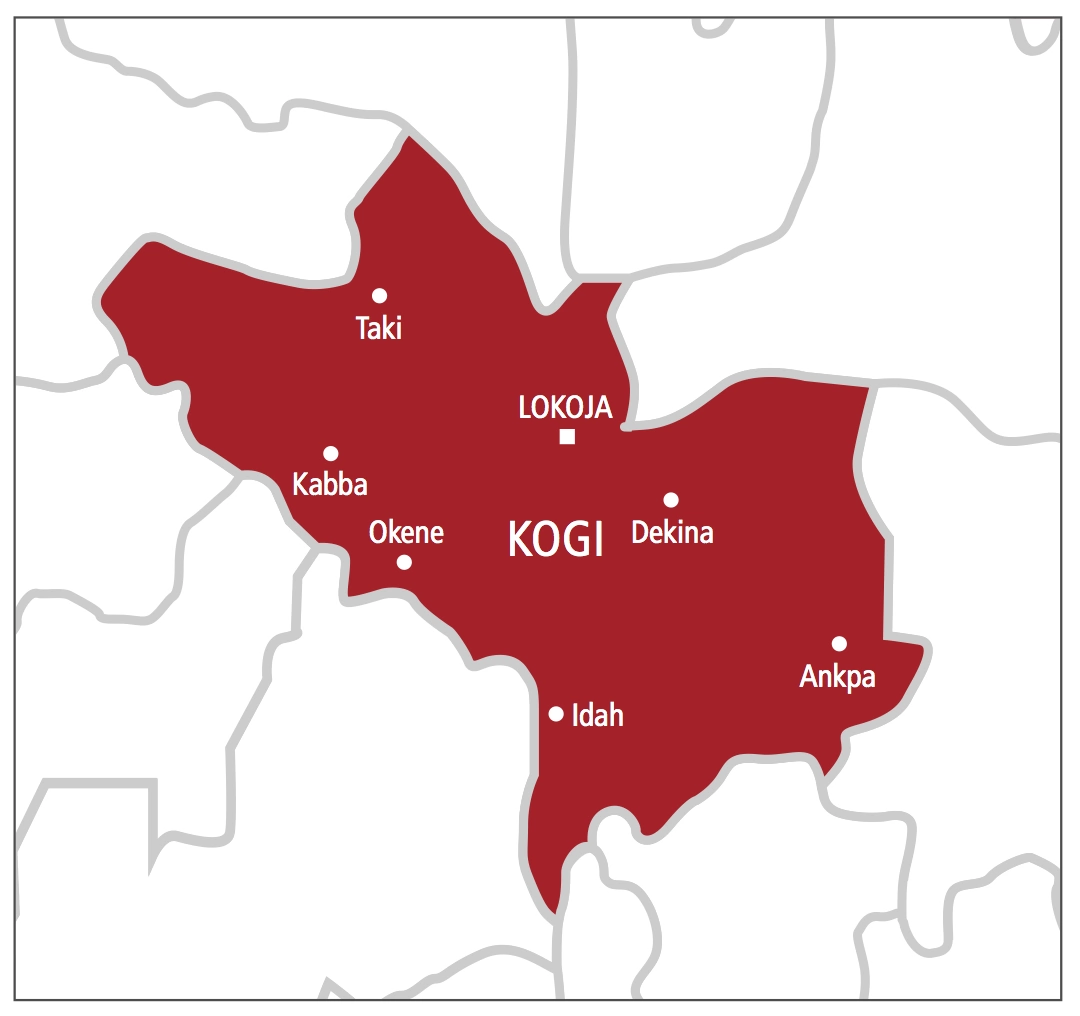 Quick Facts About Kogi State
Kogi was the first administrative capital of Nigeria and up till today it still holds the grandeur and pose of an administrative capital. Relics of old houses built by the British Administrators can still be found in Kogi state.
It is popularly called the confluence state because the river Niger and Benue meet at Lokoja; its state capital.
The majority of its inhabitants are farmers but a good number of them are fisherman due to her large aquatic resources.
Kogi state is awash with rolls of undulating hills and mountains that seems to give it a natural beauty.
The major tourist attractions in kogi are Lord Luggard's house (first Governor-General of Nigeria) and Ogidi, a small town which have a thriving craft industry as well as large mountains.
Kogi's close proximity to Abuja, the federal capital of Nigeria has led to series of investment in the state that has gone to improve its economy. Chiefly among these is the Obajana Cement Plant built in Obajana, kogi state.
The Notable Languages In Kogi State.
There are three notable languages spoken in Kogi state, Nigeria. They are; Okun, Ebira and Igala. In the preceding part of this article, I would be discussing on this three notable languages spoken in kogi state and what constitute their sound system, intonation, and syllable.
Okun Language
Okun is a popular language spoken among the Owé, Ìyàgbà, Ọ̀wọ́rọ̀, Ìjùmú and Bùnú people in kogi state. The okun language is often seen as a dialect of Yoruba.
The people who speak the language are also called Okuns. They can be found in the southern part of Kogi state in local government areas such as Mopa-Muro, Yagba-West, Yagba-East, Ìjùmú and Kabba-Bunu.
Major Influence On The Okun Language
Okun language was greatly influenced by the towns that shared boundary with kogi, most especially Ondo, Ekiti and Edo states.
The growth of the language can also be traced to the Nupe wars that occurred in the 19th century and their later association with the Hausas had great influence in shaping the language.
Brief History Of The Okuns
The Okuns were said to have come from Ile Ife; the home of the Yorubas. They left Ile Ife during the spread of the Yorubas to capture more land.
Most of the people who left Ile Ife returned back to hold yearly meetings. One man stayed back, lost a large portion of his land and when he eventually returned he said "ìyà àgbà ló jemí" meaning he lost much of his land because he didn't have elders around him. Since then he was called Yagba and his settlement also bore his name till date.
There have been a lot of debate about whether Okuns are Yorubas or not, but looking at the similarities in both languages, one would instantly want to group both tribes together.
The Phonological Systems Of Okun Dialect
Phonology is regarded as the study of speech sounds in languages. I will examine quickly how sounds are organized in the Okun language under the following sub-headings;
a. Consonants in okun language
b. Vowels in okun language
c. Syllabes in Okun language
d. Morphemes in Okun language
Consonants In Okun Language
22 consonants can be found in Okun language. The consonants can occur in different position such as in the beginning of a word, in the middle or intervocallically. No consonants are found at the end of a word.
Vowels In Okun Language
Okun language has both nasal and oral vowels. There are seven nasal sounds found in Okun dialect, they include I, e, a, o, u, ɛ, ]
 Syllabes In Okun Language
Syllables are the smallest unit of speech. In Okun dialect consonants do not end words. The syllable structure comprises of v, cv, cvv and ç.
Morphemes In Okun Language
In Okun dialect the morpheme is dependent on its syllable structure which is then grouped as monosyllabic, bisyllabic, trisyllabic and quadrisyllabic.
The Ebira Language
Ebira is one of the most spoken languages in kogi. Ebira is also one of the three most spoken nupoid languages which also include Gbagyi and Nupe.
It is spoken by over a million people in kogi state. The Ebiras can be found in eight state in Nigeria namely; Edo, Kwara, Nassarawa, Abuja, Benue, Ondo, Osun and Oyo.
According to oral tradition, the Ebiras descended from Wunkari in Taraba state. A dispute arose because of chieftaincy title and as a result, the Ebiras left Wunkari and split into different groups, spread across various locations in Nigeria.
The home of the Ebiras is called Ebira land and it can be found in the central senatorial district of Kogi state.
The people of Ebira are hardworking and their major occupation are cloth weaving and farming.
Igala Language
Igala like Okun has been influenced by other community that share boundary with Igala land. These communities include; the Idomas in Ánkpa and Ókpō, the Igbos in Ògwùgwù, Ètè, Ákpányá and Òḍ óḷ ú, the Agatus in Ọ̀málá and in Èbú community in Òshìmìlì Local government area, Delta State. These communities all shaped the development and structure of Igala language.
Igala Alphabet System
Igala language is made up of 31 alphabets most of which were taken from the Roman alphabets. Some of the letters are single and some are double letters (gb, kp, nm, nw, and ny). However, some of the letters in English alphabets are missing in Igala alphabets such as C, Q, S,V,X and Y.
Morphology Of The Language
Morphology has to do with the identification and description of the morphemes in a language and its other units. Igala language has its own unit morphology.
Igala language has its own unique numbering system and mathematical operation which is widely used in its language. The most popular operations used are multiplication, division and subtraction.
The Igala language has its pride of place in Nigeria and all hands must be on deck in ensuring the language remain relevant.
Information is Power!
Don't miss any valuable information or opportunity that can change your life, business, and family positively and permanently.
👇👇👇👇👇
For Latest updates on News, Jobs & Business Ideas, and Opportunities.
Copyright Warning!
Contents on this website may not be republished, reproduced, or redistributed either in whole or in part without due permission or acknowledgment.
.
Proper acknowledgment includes, but not limited to (a) LINK BACK TO THE ARTICLE in the case of re-publication on online media, (b) Proper referencing in the case of usage in research, magazine, brochure, or academic purposes,.
.
All contents are protected by the Digital Millennium Copyright Act 1996 (DMCA).
.
The images, except where otherwise indicated, are taken directly from the web, if some images were inserted by mistake violating the copyright, please contact the administrator for immediate removal.
.
We publish all content with good intentions. If you own this content & believe your copyright was violated or infringed, please contact us at [infoguidenigeria@gmail.com] for immediate removal.
🤑 Start Making Money from home today!
👉 Get the correct
FREE FOOTBALL PREDICTION
TIPS
and
Guides
today.
Click here
.
👍Advertise your business here!
With over 1M unique users per month across all channels, we have a large audience for you to showcase your products and services. Simply get in touch via 👉 marketing@Infoguidenigeria.com.
🤑 Make Money now!
👉 Make money writing for us. Apply for Freelance writing jobs in Nigeria.
👉 Make Money as InfoGuideNigeria Advertising Agents, read more here
.