Directory
Top 20 List Of Mining Companies in Nigeria and their Websites, Phone Numbers and Address
In this post we will review the Top 20 List Of Mining Companies in Nigeria and their Websites, Phone Numbers and Address. There are many mining companies in Nigeria. Some of these companies are foreign while some are indigenous.
They operate within the mining sector of the Nigerian economy. In this article, I will share with you a list of mining companies in Nigeria.
👉 Relocate to Canada Today!
Live, Study and Work in Canada.
No Payment is Required! Hurry Now click here to Apply >>
Immigrate to Canada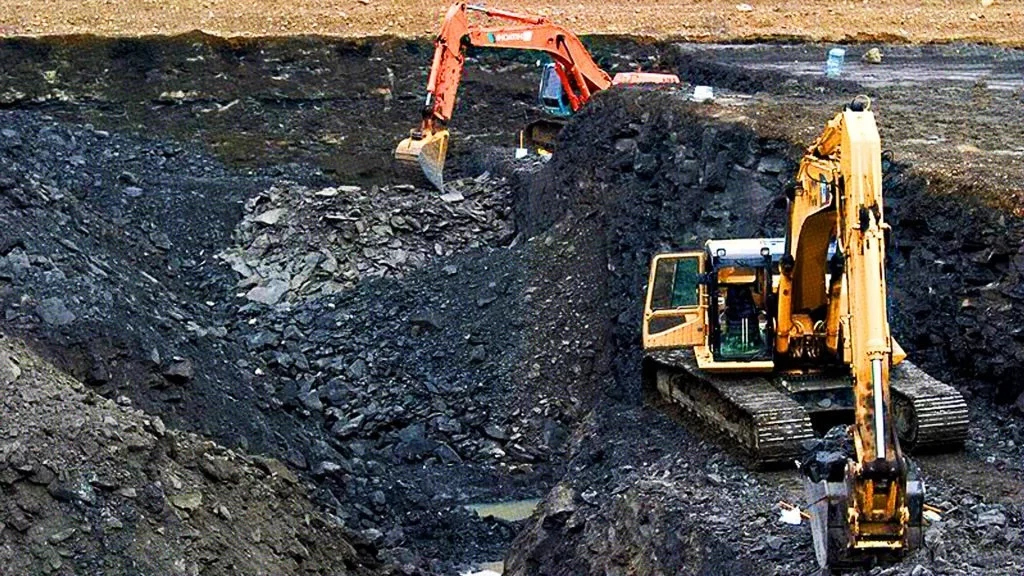 1) Agropet Nigeria Limited:
Location: Plot 855, Tarawa Balewa Way Opposite Nixon Hotel, Area II Garki Abuja, FCT.
Phone: 08080100067, 08085741019
This organization was founded in 1989 and their activities include mining consultancy, mining training and selling of mining equipment. Agropet offers many services in the mining sector and their experienced specialists are engaged throughout the industry. This helps them to advise clients in terms of the extensive knowledge and skills from many other mining corporation.
They are also training consultants in the mineral industry and they work for the media, public and government. They also play major role in making sure that the contribution of the mineral industry to the economic social development is properly understood.
They play a role in the promotion of Africa' s mineral potential by offering opportunities for members to be involved in national and international events. They deliver accessible development training to the African community at a prize that is affordable.
See Also: Top 10 Popular Natural Resources in Abia State and their Economic Values
2) Eta-Zuma Group Ltd:
Location: Zuma House Plot 26 Sector Center, Gusu District, Abuja, Nigeria.
Phone: 080092902215
Website:www.etazuma.com
This is a vibrant mining and processing firm that is engaged in solid minerals in Nigeria.
👉 Relocate to Canada Today!
Live, Study and Work in Canada.
No Payment is Required! Hurry Now click here to Apply >>
Immigrate to Canada
3) Greenfield Metals Limited
Location: Greenfield Metals Mining Complex, Ihetutu, Ishiagu, Igo L.G.A, Ebonyi
Phone: 08036682809
Website: www.gmlng.com
The company is well positioned for mining for of Nigerian minerals which are lead ore and zinc
4) Japaul Mines and Products
Location: Plot 8, Dr Nurudeen Olowopopo Avenue, Ikeja, Lagos, Nigeria.
Phone: 080758912260
Website:www.japaulgroup.com
This company specialises on the maintenance of diverse range of quarrying plants with machineries and associated tools that is widely used in quarry production.
5) Kinsfield Energy Ltd:
Location: 3 Michika Street, Garki Area 11, Abuja F.C.T
Website:www.kinsfield.com
They are into mining of oil, gold and they also engaged in generation of power. This is a new extractive company that is based in Abuja and Houston in the United States.
They are committed to utilizing the energy mix in both North America and Africa for maximum value. Their main areas of interest include the production and exploration of oil and gas, gold and power generation. They also offer geophysical, geological and geochemical services.
Read Also: Top 10 Natural Resources In Kogi State Nigeria And Their Economic Values
6) Ministry of Mines and Steel Development:
Location: 37 Lobito Crescent Wuse II, Abuja, Nigeria
Phone: 08164101037
Website:www.miningcadastre.gov.ng
They offered technical services for mining Nigeria' s minerals.
7) Multiverse PLC
Location: 11 Keffi Street, Ikoyi, Lagos
Website:www.multiverseplc.com
Multiverse is an exploration and mining organization with productive, safe and healthy work environment through proper enterprise management.
8) Nigerian Mining and Geosciences Society:
Location: National Secretarial, Zawan Jos, Plateau State, Nigeria
Phone: 08035194006
Website:www.nmgs.org.ng
They support the rights of mining engineers and geoscientists and they pledge to abide by the best mining practice without any discrimination.
9) SBOG Nigeria Ltd:
Location: Ibusa House 2nd floor, 5 Sunday Oganyade Street, Gbagada Lagos, Nigeria
Phone: 08022484302
Website:www.sbognigeria.org
This is an organization that produces and mines metallic mineral ores. This firm is a privately owned company. They deal on zinc and lead. After producing these ores from Nigeria's mining fields, they export them to the Asian market.
They continue to be operationally,financially and strategically strong. They aim to create a long term sharehold value through the acquisition, development and marketing of natural resources. They also process iron ore.
Read Also: 6 Notable Natural Resources In Calabar, Nigeria And Their Economic Values
10) Tongyi Allied Mining Ltd:
Location: Plot 2552 Hassan Musa Kastina Street, Asokoro, Abuja F.C.T
Phone: 08091068888
Website:www.tongyiintlgroup.com
They are among major mining companies in Nigeria.
11) Western Goldfields Group Ltd
Location: Zuma Howe, Plot 26 Sector Center C, Gudu District, Abuja
This is also among major mining companies in Nigeria. The organization was formed by a group of companies with the aim of channelling their potentials and resources so as to tap into the Nigerian Mining and Minerals Processing Company.
WGG Ltd is among the largest mining and exploration firm in Nigeria. The organization is in charge of the majority of the reserves of the coal of Nigeria and it employs more than 150 field exploration professionals with partners from Ukraine and consultants Behre Dolbear from the United States.
12) SGS Nigeria:
Location: 13/15 Wharf Road, Apapa, Lagos
Phone: 014600585
This is a world's leading verification, inspection and mining company. They became incorporated in 1957 and they provide a national service with their headquarters in Lagos and operational offices in Port Harcourt and Apapa.
13) Red Mining
Location: Ilelah Plaza Tower, CBN Round About, Bauchi
Phone: 08034401937
Website:www.redmining.com
This is a fully registered Nigerian organization that is engaged in mining. The two states, Adamawa and Bauchi where they operate are endowed with abundant minerals. The environment is friendly for this mining company.
14) Mine Safety Investments Co Ltd:
Location: 36 Igan-Idungaran Street, Behind Afribank Headquarters, Lagos
They are registered in Nigeria with majors in mining,construction and gas with environmental safety companies and industry supplies.
15) Nuel Ojei Holdings Limited:
Location: Agege Motor Road, Ilupeju, Lagos
Website:www.nuelojeiholdings.com
This is an indigenous firms that was incorporated in 1989 following the decision of the founder Dr Emmanuel Ojei to harmonise his interests into a reputable company. The company has been engaged in carrying out a number of technology driven, high projects in the areas of project and energy.
16) IG Ezenwa Lead- Zinc Company:
Location: 3 Quarry Street, Amonye, Ivo, Ebonyi, Nigeria
They deal on lead and zinc mining.
17) Aguagem Mining and Engineering Ltd:
Location: 74 Yakuba Gowon Way, Jo's South, Plateau, Nigeria
Phone: 08054900367
They are engaged in mining and engineering services.
18) Conbrooks Energy & Minerals Ltd:
Location: No 54 Lobitor Wise II, Abuja Municipal, Abuja
This is a new company with the focus of mining exploration as copper, zinc ore, gypsum, limestone.
19) G and G Mining and Energy Nigeria Limited.
Location: Abuja
Phone: (08) 062583333
Website:www.gyminingfab.com
The firm began rendering the began rendering the best quality service since 2002. They work with a large team of professionals, engineers, tradespeople, designers through customer service professionals.
Their team ranges from experts in design, workshop supervisors.
20) Global Exploration and Mining Service:
Location: 41 Kumasi Crescent, Wuse, Abuja
Phone: +622129333189
Website:www.gmservices.co.id
The organization began in Indonesia and is now operational in Nigeria. They operate in every single mining process in their mining operations.
📢

We are hiring writers!
Article Writing Jobs
- We are hiring good freelance writers -
Click here to apply