Education
20 Places to Do Your IT Training In Lagos
Here in this post, we are going to give you 20 places to do your IT training in Lagos. We hope you find this list resourceful and informative.
Information technology (IT) is a broad field with lots of opportunities in areas like programming, web development, networking and system security, word processing, graphic design etc.
As such, there are many IT training centers, with doors thrown wide open to groom those who are looking to venture into the IT world.
Read Also: 8 Steps To Start a Training Centre in Nigeria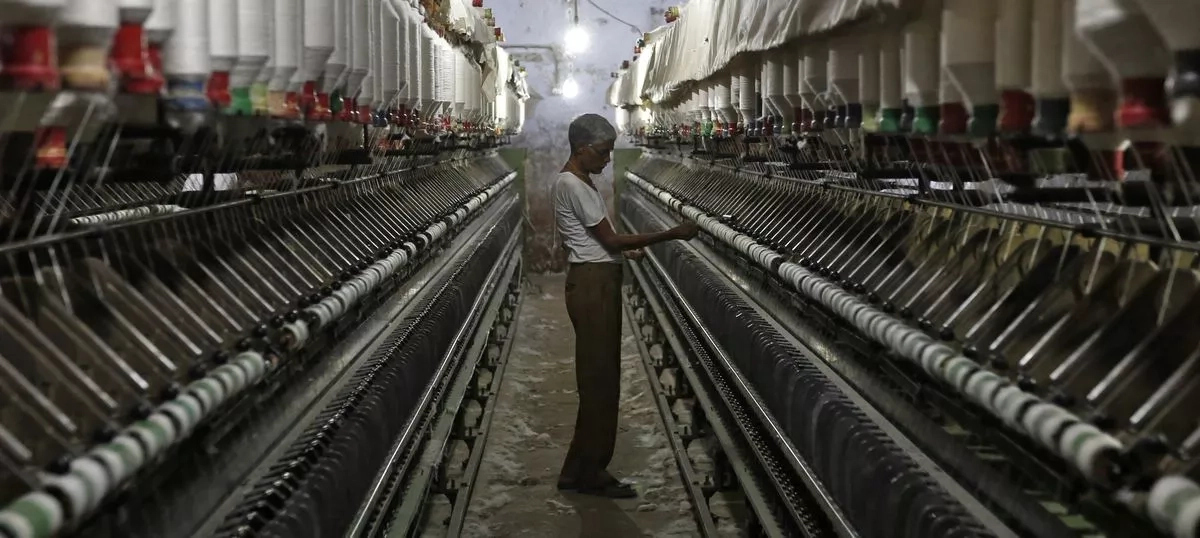 In Lagos, Nigeria for example, there are a plethora of centres available in and around the city that offer world class training services in IT courses with up to date facilities and highly qualified staff.
Here in this post, we will provide you with 20 IT training institutes in and around Lagos, where you can enroll and equip yourself with the knowledge to take advantage of the opportunities available in information technology (IT).
Below are our recommendations:
1. CT Computer Institute
CT computer institute is an IT training school in Lagos, that offer professional teaching services in areas like Software Programming, Web Design & Development, E-Trading & Forex Trading, Peachtree in Accounting, Advance Graphics Design, Desktop Publishing Auto Cad 2D, 3D & Stadpro.
They have experience graduate teachers, well decorated classrooms with up to date facilities, and free internet access. They also offer services like computer maintenance and repair and free Jamb CBT practical sessions.
Contact information – Address: 105, Ojuelegba Road, Surulere, Lagos.
Tel: +2348033072242,+2348127324892
Email: info@ctcomputerinstitute.com
Website: www.ctcomputerinstitute.com
Read Also: How To Start Computer Training Centre In Nigeria
2. Megatek ICT Academy
According to their website, Megatek ICT Academy is Nigeria's leading training academy for Information Technology Certification courses.
They specialise in IT courses like Ms Project, Primavera, CCNA, Autocad, Revit Architecture, Revit MEP, PMP, Data Analysis, PDMs, Solid works, SPSS, Civil 3d, CAPM, Web Design, Java, and HSE, while also offering 100 courses for students and working professionals of Architecture, Mechanical, Civil, Electrical & Electronics Engineering, Project Management disciplines, Interior Design,Oil and Gas, Data Analysis and Financial Experts. With this wide range of services, Megatek is sure to be a great choice for your IT training.
Contact information – Address: Lagos Island – City Hall, Catholic Mission Street, Lagos Island, Lagos State, Nigeria.
Lagos Mainland – B28, Primaltek Plaza, Pen cinema, Agege, Lagos State, Nigeria.
Email: training@ictacademy.com.ng
Phone: 08033146625, 08092566265
WhatsApp: 08033146625
Website: www.ictacademy.com.ng
3. Anchorsoft Academy
Anchorsoft academy is an IT training institute in Lagos, with a wide range of courses in information technology. Their course programs include; Python development training, Database Administration and Development with MySQL, PHP/MySQL Web Development Training, Modern Frontend Development with Reactjs, and lots more. They run both weekdays and weekend training classes.
Contact information – Address: 18, Adeleke street, First Bank Bus Stop, Allen Avenue, Ikeja Lagos.
Tel: 0814 041 7500, 0802 950 1995
Website: www.anchorsoftng.com
4. New Horizons Nigeria
New Horizons Nigeria is said to be the leading ICT Training and Exam Testing Institute in Nigeria, with over 10 years cognitive experience.
New Horizons provides individuals and workers with industry-leading Technical and Business Skills training that delivers the most relevant and intuitive computer courses and certifications.
They offer more courses, at more times and in more locations than any other computer and business training company. They are also said to be the world's largest Cisco training partner.
Their course options include; Microsoft office applications, graphic design and web design, CompTIA A+ and courses in 3D animation.
Contact information – Address: 5 Babatola Street, Off Awolowo way Ikeja, Lagos
Email: info@newhorizonsnigeria.com
Website: www.newhorizonsnigeria.com
5. Flamytech Computer School
Flamytech computer school is an IT training institute in Lagos that offer training in diploma and certificate IT Courses.
They offer both basic and advanced computer (IT) courses, with courses in software Engineering, Java Programming, Android App Development, Python Programming, Python Web Development, C Programming, C++ Programming, Oracle Database Management (OCA/SQL/OCP), Full Stack Web Development, Web Development, Web Design & SEO etc.
Contact information – Address: 176 Adetola Street, Aguda, Surulere, Lagos, Nigeria
Tel: 08163796681
Website: www.computer-school.flamytech.com
6. Nova IT Academy
Nova IT Academy is a computer training school in Lagos, Nigeria with training centers across the country. They provide computer training and IT education to students in primary, secondary and tertiary institutions through collaborations and academic curricular programs in schools, colleges and institutes. They offer computer training courses in Cisco networking, Oracle, Microsoft, WordPress, as well as jamb CBT training.
Contact information – Address: 88, Agbebi Street, Ijesha, Surulere, Lagos.
Tel: 0815 372 0821, 01 – 453 3043
Website: www.novaita.com
Read Also: Instrumentation and Control Training Centres and Courses in Nigeria
7. Aptech Computer Education
Aptech Computer Education is said to have commenced its education and training business in 1986 and has globally trained over 6.5 million students.
Aptech was introduced in Nigeria in the year 2000, with its first centre opening at Maryland, Lagos. It has presence in more than 40 emerging countries through its two main streams of businesses – Individual training and Enterprise Business. Their IT training course options include; Java programming, Oracle, networking, Microsoft office, etc.
Contact information – Address: Surulere center – No. 1, Teslim Balogun street near Teslim Balogun Stadium, Surulere, Lagos, Nigeria
Tel : + 234 1 7739944 / 5, 07093174401
E-mail: surulere@meridian-nigeria.com
Maryland Centre – 332, Capital Building, Ikorodu Road, Nr. Idiroko Bus Stop, Maryland, Lagos,Nigeria.
Tel: + 234 1 7749944 / 5, 775 8898
E-mail:maryland@meridian-nigeria.com
Website: www.aptech-nigeria.com
8. Klick Infotech Enterprises.
Klick infotech enterprises, established in 2012, is a Lagos based registered Information & Communication Technology (ICT) and Educational services entity.
They offer IT training services in Data Processing, Desktop Publishing, Graphics Design, Web Design/Development, AutoCAD 2D/3D, Programming Languages, Computer Engineering/Networking, Sage/Peachtree Accounting, as well as educational services in Jamb, Waec, Neco, GCE, Jupeb, IJMB, Post Utme, SAT, TOEFL, GRE, GMAT, O & A Level Cambridge.
Contact information – Address: Supreme Plaza, Olabisi Olaitan Street, Omolade B/Stop,Igando, Lagos, Lagos
Tel: 0802 909 5152
Website: www.klickict.com
9. KO Africa
2KO Africa is an internationally recognized IT training institute with headquarters in south Africa and branches in over 18 countries across the African continent including one in Lagos, Nigeria. They provide training in IT certified courses in Microsoft, Cisco, Oracle, CompTIA, Linux courses and full time adobe courses.
Contact information – Address: Enona Street, Ago Palace Way, Okota, Lagos, Nigeria.
Tel: 0803 629 3604, 0818 330 681
Website: www.2koafrica.com
10. Indian Institute of Hardware Technology (IIHT)
Established in 1993, and with headquarters in India, IIHT is said to be Asia's leading IT professional training solution's provider.
IIHT has its corporate office in Bangalore, with 6 regional offices located in different parts of the country and global presence, spread over 20 countries, with nearly 150 highly equipped training centres, one of which is situated in Lagos Nigeria.
They have a plethora of courses ranging from Cisco networking, oracle, java, software courses and computer programming.
Contact information – Address: 77 Ojuelegba Rd, Yaba, Lagos.
Tel: 0814 330 7280
Website: www.iiht.com
11. Wikreat academy
Wikreat Academy is a training institute established to provide first hand technical training in the area of Computer Graphic (CG) 3D Animations, Cinematography, and Computer Aided Design (CAD), Digital Editing, Video Editing, Audio Editing, Motion Graphics, Visual Effects (VFX), Graphic Design, Web Multimedia Technologies and Digital & Marketing in Nigeria.
Contact information – Address: 8, Ogundipe Street, Santos Estate, Akowonjo, Lagos Nigeria
Tel: 0909 997 97970
Website: www.wikreat.com.ng
12. National institute of information technology (NIIT)
Established in 1981, NIIT is a leading Skills and Talent Development Corporation that is building a manpower pool for global industry requirements.
The company is said to be among the world's leading training companies owing to its vast and comprehensive array of talent development programs. With a footprint across 40 nations, including Nigeria, NIIT offers training and development solutions to Individuals, Enterprises and Institutions.
They have IT training courses in digital marketing, java programming, data analytics, and much more.
Contact information – Address: 29, Efutide Street, Aguda, Surulere, Lagos, Nigeria.
Tel: 0816 137 5486, 0703 313 9250
Website: www.niit.com
Read Also: How to Start a Day Care Center in Nigeria
13. HIIT Plc.
HIIT is said to be Nigeria's Best Indigenous IT establishment with over 50,000 students graduated in their branches nationwide, and affiliations with oracle, Microsoft, Google as well as an impressive clientele that includes reputable companies like Telecom giant MTN and IBM.
They offer services like IT Training/Education, Publishing, IT Consultancy and IT Solutions Development & Services. Their course options in IT training include; Cisco networking, WordPress training, Oracle, diploma in web design and much more.
Contact information – Address: Address: 27 Obafemi Awolowo Way, Oregun, Lagos.
Tel: 0802 270 5992
Website: www.hiitplc.com
14. Deft-Rains Solutions
Deft-Rains Solutions is an IT training institute in Lagos, Nigeria that offer training in courses on packages such as python programming, Cisco networking, introduction to computing, Information Security, java programming, Microsoft server administration, general computing, operating systems/hardware, project and IT management, etc.
They also provide general consulting services to corporate firms, hardware maintenance and repairs, as well as organising IT training for staff of corporate outfits.
Contact information – Address: 2nd floor, 143 Ojuelegba Road, by Karimu Street Surulere, Lagos, Nigeria.
EMail: deftcc@deft-rains.com
Tel: +234 (0) 8061597138+234 (0) 8058082048
Website: www.deft-rains.com
15. Damats Computer College
According to their website, Damats Computer Services was established in September 1996, with the sole aim of providing computer educatcom for private schools and rendering IT services in Nigeria.
The Computer College itself was established in September 1998, a specialized computer training center for providing practical computer education tailored to meet specific needs of all categories of people.
They offer a wide range of services which include; setup of modern Computer Laboratory / ICT Center for both Private and Public Schools in Nigeria, installation of CCTV cameras, setup of jamb CBT computers as well as IT computer training.
Contact information – Address: 6, Odewusi Street,Post Office b/stop, Ipaja – Lagos.
Tel: +2348063836875, +2348023334552
Website: www.damats.com.ng
16. Digital Bridge Institute (Dbi)
According to their website, DBI was established by the Nigerian communication commission (NCC) in 2004, and is said to be Nigeria's foremost Centre of Excellence in Information & Communications Technology Training and Education with about 6000 professionals trained and with campuses in
Abuja, Lagos and Kano. They offer courses in computer software/hardware engineering, networking and system security and much more.
Contact information – Address: Old NITEL Training School, 1 Nitel Road, Cappa, Oshodi, Lagos.
Tel: 0803 360 7540
Website: www.dbieducation.org
17. Tech24
Tech24 is an ICT company in Lagos that specializes in helping businesses to leverage technology to save cost, time and increase profit, as well as providing ICT training for interested participants in courses like web development, software development, mobile app design, networking, Auto CAD, web security, graphic design, etc.
Contact information – Address: Nikky Afrikana, 1st Floor, 70c, Allen Avenue, Opp MTN Office, First Bank bus stop, Ikeja, Lagos.
Tel:, (+234) 802 9704 730(+234) 802 9704 730
Email: info@tech24.com.ng
Website: www.tech24.com.ng
18. SGL Technologies
According to their website, SGL Technologies is an Information & Communication Technology (ICT) Training, Business Solution and Technical Support Service Provider, comprising of various highly experienced and seasoned professionals that have been proven in their various areas of specializations.
They offer training courses in Auto CAD, web design, graphic design, Microsoft office, laptop repairs and maintainance, CCTV installations, etc.
Contact information – Address: 10 Akinremi street, off Awolowo Way, Ikeja, Lagos, Nigeria.
Tel: +2348127323861, 2348033064827
Website: www.sglit.com
19. First Logic
First logic is a certified IT training institute with branches in Abuja, Port Harcourt and Lagos. They offer IT training in web development, Oracle, Cisco, java, Microsoft office, etc.
They also offer registration services for IT exams like Oracle exams, Microsoft exams, Cisco exams, as well as GRE, TOEFL and Project management institute (PMI).
Contact information – Address: Firstlogic Ikeja, Lagos: Ground floor, Wema Bank Building, Plot 30, Oba Akran Avenue, Ikeja.
Firstlogic Surulere, Lagos: Tapa House 3/5 imam Dauda Street, Off Eric Moore, Surulere.
Tel (Ikeja): 01-8124412, 01-7920286
Tel (Surulere): 01-7410905, 01-4794313
Read Also: 5 Tourist attraction centres you should visit in south-western Nigeria
20. Alabian Solutions Limited
Alabian solutions limited is an IT institute based in Lagos, Nigeria that offers services in website development, graphic design, mobile app development, digital advertising, e-mail marketing, web app development, social media management and IT training services in courses like software development, web design and development, online marketing and digital advertising, graphics design, etc.
Contact information – Address: 12 Olu Akerele Street, Off Kofoworola Crescent, Off Obafemi Awolowo Way Ikeja Lagos.
Tel: +234 (0) 803 426 5103 +234 (0) 815 413 6868
Email: info@alabiansolutions.com
Website: www.alabiansolutions.com
With this article, you can see that there are a wide range of IT training institutes you can choose from in Lagos, Nigeria where you'll get sound tutoring on your preferred IT course. Try one of them at your convenience, and thank us later.
Click here to see the latest
Study Abroad Scholarships and Guides
Click here to see the latest
Jobs opportunities in Nigeria
.
Click here to Join
Recharge and Get Paid
Click here to Read Latest School News in Nigeria
Copyright Warning!
We work really hard and put a lot of effort and resources into our content, providing our readers with plagiarism-free articles, original and high-quality texts. Contents on this website may not be copied, republished, reproduced, redistributed either in whole or in part without due permission or acknowledgement.
Proper acknowledgement include, but not limited to (a) Proper referencing in the case of usage in research, magazine, brochure, or academic purposes, (b)"FAIR USE" in the case of re-publication on online media. About possible consequences you can read here: What are the consequences of copyright infringement? In an effort to protect our intellectual properties, we may report your website to Google without prior notice and your website be removed from search engines and you may receive a strike. All contents are protected by the Digital Millennium Copyright Act 1996 (DMCA).