Business
How To Produce Custard In Nigeria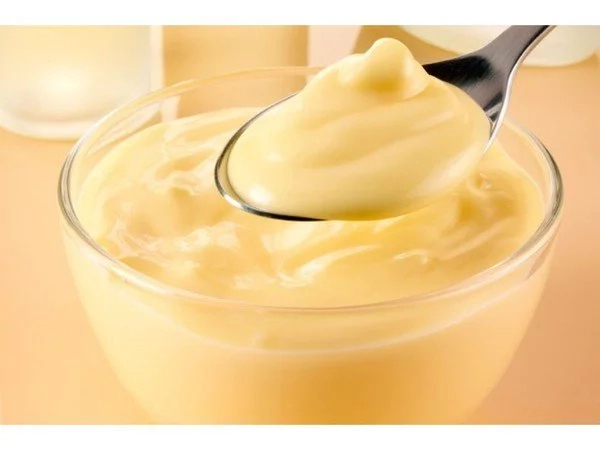 In this post, I will teach you how to produce custard in Nigeria.  Custard is a food that is nutritious and you can venture into this business. Many of the food producing and beverage organizations started small before becoming companies.
This article shows you how to start the production of custard and it is for entrepreneurs who are willing to proceed with the necessary action and determined to do it.
Note that this article is not for you if you are not willing to begin and operate your business thereby exploration many opportunities.
Read Also: How To Make Nigerian Akara
Introducing custard
Custard comes out as result when there is mixing of corn starch and other concentrates (nutrients). Other nutrients can be egg yolk, corn flour, tatrazine, and glucose is the one that becomes paste.
The power involved here resembles pap and the corn that forms the pap also forms custard. However there is more nutrients in custard than is obtainable in pap and this is due to the addition of extra nutrients.
Note that the corn starch that is edible can be used for making whitish drugs and this include pharmacy products. Starch production happens in Holland, India and China.
Other flavors for making custard are egg yolk, evaporated milk, aspatin, glucose (tetrazine, yellow), banana, vitamin C and concentrated nutrients.
Custard Consumers
Many categories of people take custard and they include:
1. Boarding students who take them to school and this is because it does not consume much time
2. Pregnant women are among the consumers due to the nutritious nature of the content
3. Sellers at the roadside also prepare custard for people
4. Women breast feeding (nursing mothers) also take it because the content is nutritious
5. Children are also consumers and it is nutritious for children. Custard can serve as breakfast and dinner for children and it also has multiple flavours and many children prefer it
Anyone can take custard including religious people.
Read Also: How To Make Nigerian Agidi Or Eko
What Capital Is Involved In Custard Production?
Get a business plan that is good before you began and you can be begin with N40000 and this capital meets all the requirements for you to start. Most of the raw material for this should experience measurement and make purchases for the ones you need.
Requirements For Making Custard
a. Mixing items and this is for the corn starch. Obtain a plastic drum that is large enough and held the content. It is preferable to utilize aluminum and this is because it is because it tends to be more costly.
b. Get a plastic of small size and this is for the mixing. Mixing together the liquid ingredients and these ingredients can be vitamin flavors and a little starch quantity and after pouring into the plastic drum is next.
c. Sealing the nylon package of this product requires that you get a sealer.
What Raw Materials Make Custard?
These raw material are for making custard and they are:
a. Sodium benzoate (preservative)
b. Egg yolk (a part of the egg)
c. Vanilla flavour with milk (condensed)
d. Corn starch or flour (edible)
e. Vitamin powder (vitamin C)
The Process of Making White Custard
The making of custard involves that you proceed with the following 2 methods and the methods are below:
The first method of making custard
You first open the 25kg and then measure 1 kilogram of the corn starch and put a small quantity of this to the container or the basin. The white basin is available at the location where mixing happened and break the two eggs and put in the yolk.
Read Also: List Of Nigerian Foods For All Tribes
Mixing in making custard
Mixing is next and this is necessary for blending. You can do the mixing and this is in such a way that blending can happen with the corn. Also put in the tetrazine using the spoon leg measure.
You now pour it inside and then add the vanilla and the condensed milk flour ( 1 spoon each), 1 glucose spoon and 1 vitamin C teaspoon.
Add a sodium benzoate and do this with a spoon leg. Begin the mixing and do it with a hand glove that is white. You can also make sure that there is blending of corn flour and the raw materials and this prevents the inside particles. Do proper mixing and this is to enable the product to come out well.
Second Step
Make sure that you do your blending properly and you will obtain the production formula in this case.
The Third Step
Add the corn flour and this should be inside the bigger basin or the plastic vessel. Go ahead and add the premixing contents into the plastic vessel and this is after mixing. Make sure that there is no pellets inside it and you can do this in about 5 minutes.
When you are done with the mixing process, then begin the process of packaging and then do your branding. Note that this formula applies for the production of a single bucket. You can go ahead with this formula for making more qualities.
Second Method of making custard
You first do the measurement with 3 in 1 of the flour corn and you can do this with milk and sweetener. The raw materials for this are similar except that there is addition of milk powder and the raw materials are sodium benzoate (preservative) and grinding sugar or aspatin (sweetener), milk powder and powder of vitamin C, corn starch or flour (edible).
The First Step
The first is opening the 25kg can and the measurement of 1kg. You can do this from the bag and add a little quantity inside a clean basin or plastic.
Using this basin or plastic is for premixing purposes and you can mix the quantity of corn flour and then the measurement of the vanilla follows.
Condensing the flavours of the milk with full spoon is next and you can add into the container, glucose teaspoon of vitamin C.
Read Also: How to start Fast Food Business in Nigeria
Other First Step Activities For Custard
Put the milk (300g) powder and add up to 3 spoonfuls made up of sugar (grinded) then a spoon leg of sodium benzoate which you can measure in small quantities after which you add it before mixing. Remember to wear your white hand gloves and then go on mixing.
Ensure efficient mixing of the raw materials and the corn flour and this is to prevent irrelevant particles. Observe that mixing well gives you a turnout that is smooth and this means you have to mix properly in this very first step.
Use genuine raw materials
The raw materials are available from the market and this is dependent on the intended quality and also avoid using materials that are fake.
Your intention for this business is not to give people fake products rather it is to give them something good for their health and make your profit, so do not use fake materials for this. This article is not here to promote fake business and now the second step is below
The second step
The remaining corn should be put inside the plastic vessel or into the larger basin and you can add the contents inside the container that is larger (plastic container) and then proper mixing follows.
Make sure that pallets are not inside and this process can take just 25 minutes. Packaging and branding follows the mixing process:
Take note of the point that this formula is for a bucket.
Tools for making custard
a. Apron
b. The production table
c. Spoons (large): stirring requires a stainless spoon
d. Use custard nylon for packaging
e. Use stainless large spoons when transferring for storage
f. Mixing machine
This consists the production process and you can implement the manual method and use a cottage to produce with mixing spoons is obtainable. Other items like flavouring items, vitamins (eg vitamin C) and starch are part of it.
Where Do You Make Your Custard?
You can start from your backyard and this should be hygienic. Nevertheless doing it outside your residence is obtainable and remember to register with NAFDAC.
How Do You Package Your Custard?
a. Lunch packaging: the child uses this packaging and this is as a lunchbox
b. Refill: is not very common but you can refill with this packaging
c. Budget method of packaging
It is common and they features colours that are yellow and comes with a red cover. Many varieties exist and these varieties can be 1kg, 2kg containers etc
Custard Marketing
Do product registration before marketing and you may add extra services with your product and advertising can promote your custard business.
Is Custard Business Profitable?
Yes of course and do it in such a way that the product has high quality and also print properly to enable the identification of your brand.
You have to be innovative and you can brand with different content and flavours. Be determined and confident.
Read Also: 8 Best Yoruba Foods You Should Not Miss
Conclusion
The art of making things is a profitable venture in Nigeria and the making of custard is one of them. Custard is more nutritious than pap. So what do you think you are waiting for? Go ahead and make something.
Get more business plans here.
Click here to see the latest
Jobs opportunities in Nigeria
.
Click here to Join
Recharge and Get Paid
Click here to Read Latest School News in Nigeria
Copyright Warning!
We work really hard and put a lot of effort and resources into our content, providing our readers with plagiarism-free articles, original and high-quality texts. Contents on this website may not be copied, republished, reproduced, redistributed either in whole or in part without due permission or acknowledgement.
Proper acknowledgement include, but not limited to (a) Proper referencing in the case of usage in research, magazine, brochure, or academic purposes, (b)"FAIR USE" in the case of re-publication on online media. About possible consequences you can read here: What are the consequences of copyright infringement? In an effort to protect our intellectual properties, we may report your website to Google without prior notice and your website be removed from search engines and you may receive a strike. All contents are protected by the Digital Millennium Copyright Act 1996 (DMCA).