The prosperity of a country lies in the improvements made for the comfort of the people and this in turn facilitates mutual social relations between the government and its citizens.
The Nigerian government  is obliged to ensure the implementation of proper recruitment process and selection polies if it wants to achieve success in government and administration.
The policies must be such that is capable of fishing out the highly qualified, technically competent and committed persons that would help the Nigeria government and its administration to achieve the goals.
Recruitment is a set of activities used to obtain a sufficient number of the right people at the right time from the right places (Nickels et al. 1999).
Read Also: How to Join Nigerian Navy – Recruitment Eligibility and Application Process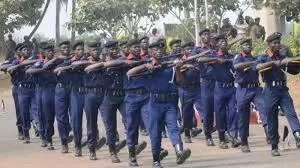 Government and Corporate entities engage in recruitment practices. There is first the advertisements of the available job positions and criteria for eligibility; after which applications from eligible persons are thus called for; these applications are sorted out using various strategies.
These are the recruitment processes and is usually carried out using the Human Resources department of the organization.
Problems of Recruitment Process in Nigeria
Recruiters and human resources personnel of various levels have registered complaints of the problems associated with the recruitment processes. These problems include and are not limited to:
A lot of applications for few jobs, unemployable applicants, bribery, cost of training new entrants, increasing pressures for employment, utilization of informal sources of recruitment, long military era, federal character principle, lack of independence of the service commission and delegation of recruitment functions.
1. A lot of Applications for Few Jobs
Recruiters are spoiled for choice due to the myriad of applications which come in a few available jobs. At times, jobs which require simple O' Level holders are scampered for by graduates in possession of higher certifications like NCE, B.Sc, H.Nd, M.Sc, amidst others. This makes it a herculean task to select qualified and competed persons.
2. Unemployable Applicants
Due to the high rate of examination malpractices in schools and higher institutions of learning, many graduates with impressive grades have been found wanting and unable to defend their qualifications.
Recruiters at first select from a pool of applications the best but are disappointed when these are unable to defend their résumés and C.Vs during interviewing.
Read Also: N-power recruitment 2018 – How to Apply
3. Bribery
This is gratification to do or for doing something dishonest and probably illegal. Many result to bribing their way into various positions for various reasons, it could be because of the applicant's obvious non qualification, the cutthroat competition for few jobs, or even the greed of the recruitment agency.
Whatever may be the reason, bribery is one of the factors responsible for the appointment of unqualified staffs in organizations in Nigeria.
4. Cost of Training New Entrants
Standard recruitment processes involves the initial training of new employees, however, many companies have lamented the high cost trading new sets of employees at intervals.
Therefore, several organizations prefer to promote in-staff to these positions or grant employment only to those conversant with the working environment of the organization.
5. Increasing Pressures for Employment
the proportion of graduates that are produced from the various higher institutions every year is way less than the jobs being created. This results in a craze for any jobs, bribery and corruption.
6. Federal character principle
Is a quota system and quotas are seen by employers as an unsavory strategy for rectifying the effects of past or present unfair discrimination (Cascio, 1986).
Major problem with the recruitment process in the Nigeria is that the principle sacrifices merit in favor of quota. Political influence is another problem in the fair recruitment process of FCSC.
In Nigeria northern part of the country is backward in the education, but most of the political leader leaders belong to this area.
It is observed that people from the northern area of the country are placed in federal civil services because of the employment of the federal character principle.
Read Also: Nigerian Army Recruitment Training Pictures
7. Utilization of Informal Sources of Recruitment
Information about vacancies are first disseminated among the in-house staff, these in turn bring in family and friends to the job using their present influence within the organization to ensure preferred candidates are granted employment.
At times, negotiations are made that commissions are given to these informal sources. This process is a factor responsible for the increasing number of incompetent personnel.
8. Long Military Era
Many have blamed the long military era Nigeria has experienced for a number of problems including the problems of recruitment in the country.
Nigeria has been in the hands of military rulers for a long time, during this period people of Nigeria have been ill-treated. In Nigeria military has ruled for 28 years.
Due to irrational reforms of military rulers and their deliberate politicization of the federal civil service, no achievement made during this military regime.
9. Lack of Independence of the Service Commission
The service commission is subject to the dictates of the existing government, and the whims of powerful individuals within the society who hold the reins of power.
These are the ones the service commissions rely on for finance and sustainability, as such persons under the favor of these bodies are often granted employment regardless of eligibility.
Read Also: Nigerian Army Recruitment Application Form, Shortlist – 2017/18
1O. Delegation of Recruitment Functions
A number of organizations delegate the recruitment functions to other bodies but these bodies are quite susceptible to social influence, bribery and not following the federal character principle.
Solutions to the problems of recruitment in Nigeria
1. Nigerians should be encouraged to engage in self employment and skills acquisition. This not only reduces the craze for and number of applications for white collar jobs.
2. Students in various levels and institutions of learning need to focus on honest acquisition of certifications and also enroll in other external courses which will add value to ones course of study.
3. A computerized system or any structure put in place to prevent the concentration of power in the hands of an individual(s) discourages and probably put a stop to the menace of bribery.
4. Certain amounts set aside at intervals can be directed towards the training of new entrants. A computerized system may also be utilized for cost efficiency.
Read Also: How to Join Nigerian Police Force
5. Job creation, self employment, liaisons and mutual relations with external governments and corporate organizations will create job opportunities capable of swallowing the large number of graduates being produced yearly.
This post can be helpful to somebody else, please share it on Facebook, Whatsapp, Telegram and Twitter. There are buttons below for this (easy to use too)!
Copyright Warning!
Contents on this website may not be republished, reproduced, redistributed either in whole or in part without due permission or acknowledgment.

.
Proper acknowledgment includes, but not limited to (a) LINK BACK TO THE ARTICLE in the case of re-publication on online media, (b) Proper referencing in the case of usage in research, magazine, brochure, or academic purposes,.

.
All contents are protected by the Digital Millennium Copyright Act 1996 (DMCA).

.
We publish all contents with good intentions. If you own this content & believe your copyright was violated or infringed, please contact us at [infoguidenigeria@gmail.com] to file a complaint and we will take necessary actions immediately.
🤑 Start making money from home today!
👉 Get correct FREE TIPS and Guides on how to make money from home today. Click here to start
.
👍Advertise your business here!
With over 1M unique users per month across all channels, we have a large audience for you to showcase your products and services. Simply get in touch via 👉 marketing@Infoguidenigeria.com.
🤑 Make Money now!
👉 Make money writing for us. Apply for Freelance writing jobs in Nigeria.
👉 Make Money as InfoGuideNigeria Advertising Agents, read more here
.