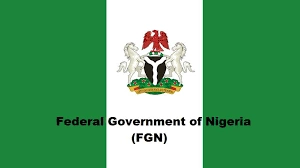 Here in this post, we are going to discuss the role of federal government in Nigeria. We hope you find this article informative.
Introduction
The federal government is the apex structure in the three tiers of government that exists in the country whose work is to regulate, manage and maintain the socio-economic, educational, and religious activities in the country and equally improve the total well-being of her people.
It is an exclusive responsibility of the government to make financial and infrastructural provisions in the educational sector for her citizens to be abreast with the current issues globally and also to boost the level of development within the country.
Read Also: How to Enhance Efficiency in Government through Public Service
As education is the bedrock of development in every giving society, the target of every government should be on how to improve the educational standard in accordance with the global trend.
In Nigeria today, the level of illiteracy has tremendously improved due to the efforts of federal government in eradication of illiteracy through so many initiatives.
In this paper work, we will examine the vital role of the federal government with much empirical evidence to buttress the points.
Read Also: How to Improve Local Government Administration in Nigeria
Education in every sense is one of the fundamental factors of development.  No country can achieve sustainable economic development without substantial investment in human capital.
Education enriches people's understanding of themselves and world. It improves the quality of their lives and leads to broad social benefits to individuals and society.
Education raises people's productivity and creativity and promotes entrepreneurship and technological advances. In addition it plays a very crucial role in securing economic and social progress and improving income distribution.
The Roles Federal Government Plays In Education In Nigeria Are As Follows:
1. Funding
The federal government has spent a lot of funds through annual budgeting on education. According to a report from vanguard newspaper shows that there is an on-going plan to commit not less than 15% of the national budget to education.
Read Also: Problems Of Nigeria Local Government And Possible Solutions
In a report culled from the archives of Federal Ministry of Education, it shows that at present, the federal government takes the 80% responsibility while the private sources account for over 20% of total national expenditure on education due to the increase in demand for quality for education on public finances and the fact that government alone cannot shoulder the burden of education, the financing of education delivery was opened up to other players, such as corporate organizations, communities, philanthropists, international development partners, multinational and national corporations among others.
Furthermore, the government opened up various fund sourcing initiatives to ease the burden on financing education.
Some of them are the Education Trust Fund (ETF) which was established in 1993. ETF is an avenue created by government to collect education tax from registered companies in Nigeria to support the education sector. Secondly, the federal government established the Tertiary Education Trust Fund (TETFUND), which has granted N24.0 billion (about 150 million USD) to six universities, three polytechnics and three colleges of education to improve their infrastructure and services and enhance quality and output.
The maintenance of the already established public schools and payment of staff in the educational sector has been the sole duty of the federal government and equally needs to improve, especially in the northern part of the country where the level of illiteracy is still high.
Read Also: 10 Problems Of E-Governance In Nigeria And Possible Solutions
2. Regulates and Inspects Educational Activities
This is another sensitive role of the federal government in the educational sector that requires activeness and dedication to avoid unnecessary issues that will affect the society in the future.
The recent teachers' exam written in Kaduna State is a typical example of adequate regulation and inspection, especially on those that impacts on the pupils.
Legally, the Federal Ministry of Education (FME) is at the highest level of the regulation and management of education in the country.
It is advised in the discharge of its responsibilities by the National Council on Education (NCE), the highest policy-making body on educational matters which is composed of the Federal Minister of Education and the State Commissioners for Education.
The NCE operates through the instrumentality of the Joint Consultative Committee on Education (JCCE), composed of professional officers of the Federal and State Ministries of Education.
Also, the challenge of providing quality education relies much on the inspection and supervision of educational services.
Inspection and supervision are two complementary processes in quality assurance and relate to the monitoring of instructional practices and performance of an educational establishment.
Inspection concerns evaluation by external agents, and is carried out by Federal, as well as State Inspectors. Supervision is an internal process carried out by School functionaries such as the principal, vice principals or heads of departments or other state-designated personnel.
Read Also: 9 Problems of Non-Governmental Organizations and Possible Solutions
3. Provision of Basic Infrastructures
Federal Government improves the wellbeing of students by making provisions for good accessible roads to schools, modern school buildings, teaching and learning materials, including registers, diaries, notebooks, desks, chairs and maps, black boards, markers, chalks etc.
There is also a provision of good access to potable water and functional electricity, good fields for sporting activities, laboratory equipment such as test tubes, cylinder, microscopes and other essential materials. As we are in the technology age, pupils need enlightenment which can improve their performances.
They equally make provision of capital for the day-to-day running of affairs of the education system should be given priority by government because the head teacher might need petty cash to purchase stationeries, pay for transportation, medical and other necessities to run the school.
The federal government also provides innovative alternatives such as mobile schooling and online tutorials for those that cannot afford to go out.
4. Monitoring the Welfare and Retraining Of Teachers
Federal Government basically takes care of teachers (especially the government employed) that are on the field to improve themselves, as the only thing that is constant is change.
Therefore, government should encourage in-service training for teachers. Workshops, seminars and other training should be encouraged.
The bulk of the responsibility lies with the government. Government should ensure the improvement of the standard of education at this level in order for it to, at least, measure up to modern standards in other climes.
Read Also: 5 Effects Of Government Policies On Business In Nigeria
5. Provision of Security
The federal government makes provisions for adequate security in the country which will enable the educational system to function properly, as any country under security threat cannot have the opportunity to plan for the educational activities.
For instance, due to the Boko Haram Insurgency in the North-Eastern Nigeria, the educational activities have not been so flourishing as so many schools where forced to shut down for safety reasons.
Federal government takes the sole responsibility of making sure her citizens are protected both in and outside the school walls.
AD:

Click here to Read Latest School News, Jobs, Scholarships
AD:

Learn Internet Business from Scratch:
Register Here
. Training is
100%
FREE via email Only!
AD:

Online Shopping - Electronics, Phones, Laptops - ShopDirect.NG
Copyright Warning!
We work really hard and put a lot of effort and resources into our content, providing our readers with plagiarism-free articles, original and high-quality texts. Contents on this website may not be copied, republished, reproduced, redistributed either in whole or in part without due permission or acknowledgement.
Proper acknowledgement include, but not limited to (a) Proper referencing in the case of usage in research, magazine, brochure, or academic purposes, (b)"FAIR USE" in the case of re-publication on online media. About possible consequences you can read here: What are the consequences of copyright infringement? In an effort to protect our intellectual properties, we may report your website to Google without prior notice and your website be removed from search engines and you may receive a strike. All contents are protected by the Digital Millennium Copyright Act 1996 (DMCA).