Here in this post, we are going to discuss how to enhance efficiency in government through public service. We hope you find the article incisive and informative.
Public service is an engine room of any government, and any government that want to enhance efficiency in the public service must have to make sure that it review the performance of public service at least once a month.
In reviewing the public service performance, the government is instituting discipline among the public servants, which will bring about efficiency in the public service.
Read Also: How to Improve Local Government Administration in Nigeria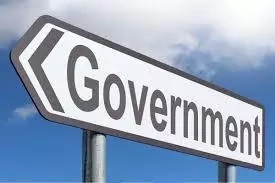 Such review will make sure that it stirs or spurs the bureaucracy from its inertia. Beyond the public service review, the public service, as well, can attain excellent through reforms. Reforms can stir public service to that higher standard of excellence. Having said that, I will, in this article discuss how efficiency can be enhanced in government via public service.
How Can Government Enhanced Efficacy In The Public Service?
There are some ways by which, government can enhance efficiency in the public service, and I will be discussing just that in this article.
Read Also: E-Government in Nigeria: Potentials and Challenges
1. Ensure That Public Servants Are Fully Occupied And Have Challenging Work To Do
In distributing public servants across the public service, there is need to reexamining them. One may not exactly determined the appropriate size of the public service.
Be that as it may, notwithstanding, there is always room for instance, where there could be a kind of restructuring of the size of personnel across the bureaucracy.
For example, if a public servant has little to do, he will have little to report, subsequently he is likely to score low in the area of performance.
In other hand, if a public servant is occupied, this will enable him to work hard in order to improve his performance.
That of course, will give him, at the close of the day, satisfaction that he has delivered on his assignment, and have earned the confidence of the government. Therefore, let government ensure that, every public servant is fully occupied with challenging tasks to do.
2. Strengthen The Public Service Culture
For government to enhance efficiency in public service, it has to strengthen the culture of the public service. Public servants have to adhere to the ethics and as well, internalize the nobility of the public service profession.
Public servants have to understand why they were employed, they did not joined the public service to be rich. They rather joined the public service in order to serve the society and then earn a good income. Someone sometime said that no higher calling as a career is more than public service career.
He said that the career is a chance where public servants can make a difference in the lives of the people and as well improve the world.
Public servants are expected to understand the meaning as well as, the purpose of their service. However, it is so unfortunate that this noble virtue in the public service is lost among public servants.
Some of them think that their job is all about enriching themselves either by fair or by foul. The values of incorruptibility and service in the public service must be imparted into the public servants from the moment they join the public service. In fact, anyone, who apply for the public service job must be vetted for such characteristics before they are employed.
Read Also: 5 Effects Of Government Policies On Business In Nigeria
3. Career Development In The Public Service Must Be Transparent
Yes, career development must be transparent in the public service. Public servants, through career development, can perceived where their career is headed to.
They are likely to believe that, with such development they would be promoted in the public service in, say, five or 10 years and they will put in their best.
When public servants begin to think that they are standing a chance to be promoted to higher positions perhaps, given the way they are assigned their duties and/or sent to career development / leadership courses, they will opt to perform their duties better.
Nonetheless, in the public service, it does gets it right whenever it promote the right personnel to the right work place. However, in line with the transparency age, the confidentiality in promotion needs to be open.
It will need some amount of openness in order for the process to ignite efficiency into the public service. When you understand your work and be sure of where you are going to, you are likely to blow the embers of passion for your work.
4. Life Time Employment Of Public Servants Should Be Reviewed
I have said earlier here about the important of reviewing public service, which of course is to enhance efficiency among public servants.
Having said that, it is advisable to make sure that, life time employment of public servants is reviewed, very important.
That is how it is done in other countries of the world, for instance, in Australia. I am suggesting that public servants may be put on contract, for example, limited-term contracts.
And if this is embraced and adopted, the resultant effect will be that, public servants will not take their career for granted, they will take their jobs serious, and as well work hard, since they will be expecting the next contract renewal.
Read Also: Functions Of Nigerian Government
5. They Should Institute A Culture That Empowers The Lower Levels Authority
They should work to make sure that the public service culture encourage the empowerment of those of the public servants, who are actually at the lower levels of authority.
These set of personnel should be given equal rights, and they should be allowed also to air their views particularly, on how they perceived that, the public service should go about its services to the government.
Given the fact that, public service is a microcosm of the larger societal culture, its culture however, is highly deferential to the upper hierarchy or authority.
Although this is a supposed virtue in some circumstances, nonetheless, some unquestioning deference in issues of public policy is likely to make the public service tired of some negative consequences to its services.
Therefore, the empowerment of the lower level authority can serve some of these problems. In fact, such empowerment will equipped the personnel with self-confidence.
Again, it will foster a learning culture within the public service. Let a sort of learning culture be instituted in the public service with a view to create an atmosphere where every person is privilege to look every time in order to find something to do in a better way.
Read Also: Functions Of The Nigerian Federal Government
Conclusion
Beyond the public service review, the public service, as well, can attain excellent through reforms. Reforms can stir public service to that higher standard of excellence.
Make money writing for us. Apply for
Freelance writing jobs in NIgeria
.
.
Copyright Warning!
Contents on this website may not be republished, reproduced, redistributed either in whole or in part without due permission or acknowledgment.
.
Proper acknowledgment includes, but not limited to (a) LINK BACK TO THE ARTICLE in the case of re-publication on online media, (b) Proper referencing in the case of usage in research, magazine, brochure, or academic purposes,.
.
All contents are protected by the Digital Millennium Copyright Act 1996 (DMCA).
.
We publish all contents with good intentions. If you own this content & believe your copyright was violated or infringed, please contact us at [infoguidenigeria@gmail.com] to file a complaint and we will take necessary actions immediately.