Shopping
15 Tips for Safe Online Shopping in Nigeria
Check out fifteen strategies you need to adopt for safe online shopping. The internet has had profound changes on the customary way we engaged in the most fundamental commerce activities – buying and selling.  As several Web stores stem up by the day, millions of people are attracted to the best deals they can get through internet shopping.
An interesting aspect of internet or online shopping is the convenience of seating at the comfort of your home to make online purchases of items you desire. Name it: clothes, accessories, household items, sophisticated techs, and many more. The number engaging in this modern way of shopping keeps growing by the year as they find good reasons to shop online.
👉 Relocate to Canada Today!
Live, Study and Work in Canada.
No Payment is Required! Hurry Now click here to Apply >>
Immigrate to Canada
But sometimes, the bad guys –scammers can take out the joy in purchasing online. Or even, you could experience some service disappointments that make you think twice on your next purchase. Should you give up on internet shopping?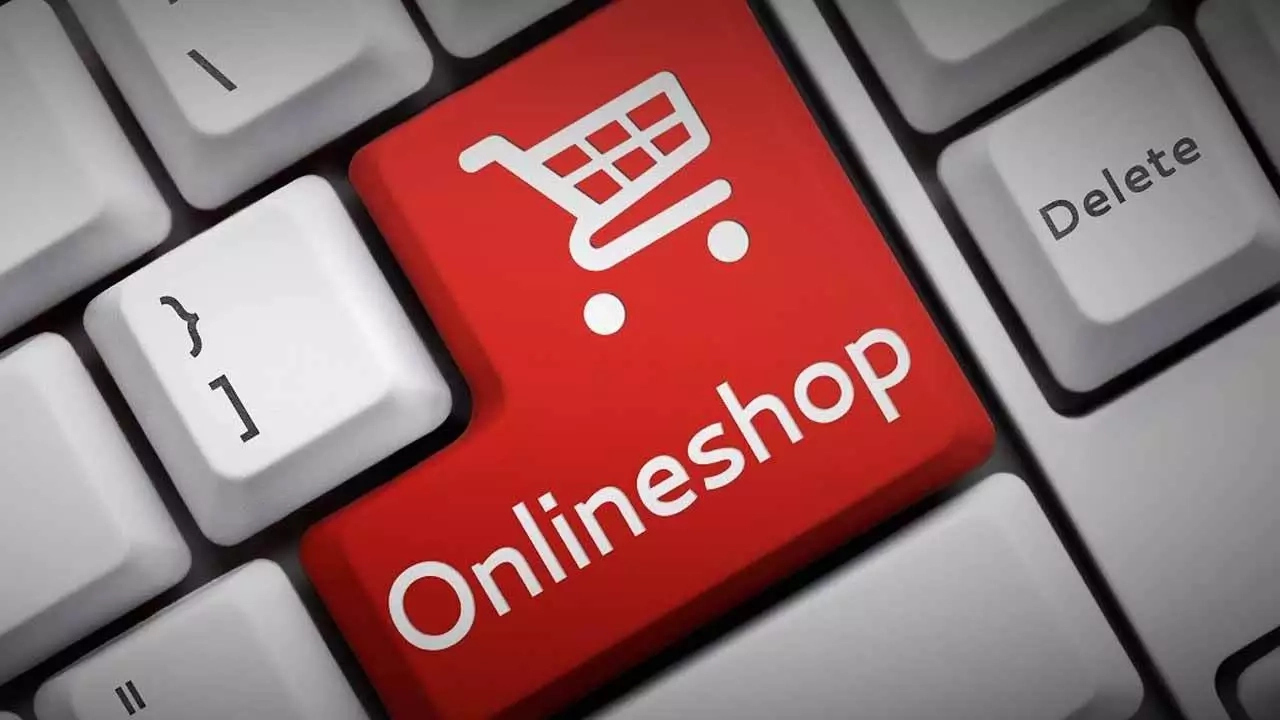 Wait, hold on. There are ways you can protect yourself and ensure you get customer satisfaction each time you make online purchase. In this article, you would learn what you need to do before making a purchase.  But before then, let us consider some good aspect that makes online shopping still worth another try.
What are the positive aspects of online shopping?
There are many reasons to engage in online shopping. Many who engage in online shopping have enjoyed the following benefits:
At the tips of your fingers, you have access to the best prices as you enjoy home delivery to your very doorstep.
A wider variety of products are present in online stores, especially, those not easily found within or near your locality.
Scouting different brands and products, and from different sellers cut energy and cost of travelling to distant and different places.
Online shopping easily fits into your busy schedule if you don't have time to be physically present in a brick-and –mortar store.
You can escape the impulse of compulsory buying and compromise on personal choice.
Privacy can be better maintained when buying products such as underwear.
Online shopping is easier, convenient and less stressful to handle than crowded and noisy shopping centres with limited packing space.
Yes, these are some of the good reasons for you to shop online. However, online shopping can never be 'rosy' with your eyes closed and guards let down.
To enjoy a positive experience of shopping online, you need to be aware of some common disappointments faced by online shoppers and convenient ways to tackle them. What are some of these disappointments?
Read Also: How to Buy Clothes Online in Nigeria
Disappointments faced in shopping online
As traders continue to explore the modern way of selling online, many more are drawn to the conveniences of online transactions. Yet, complaints arise during transactions. Some of these include:
👉 Relocate to Canada Today!
Live, Study and Work in Canada.
No Payment is Required! Hurry Now click here to Apply >>
Immigrate to Canada
retaining relevant information regarding the items or terms of sale by the online retailer
Delay in arrival of goods or not at all
Receiving goods of lesser quality and noticeably different from that advertised on the Web store.
damage of products during transit
Betrayal of trust in handling personal information identity
Misuse of personal information in a criminal way.
Since security of online purchases and services rendered by competitive web stores have advance in recent years, there always remain a possibility to enjoy safe online shopping, so long as you apply reasonable and practical steps to minimise drawbacks. Before you make online purchases, read below some of the defensive steps you can apply.
Practical steps to shop safely
1. Shield your device (Phone and PC)
Internet schemers make use of malware to get what they want. Malwares are malicious software designed by professional criminals with the capability of compromising private information of online users.
Personal devices such as computers and phones can be affected with malware by simply clicking on hyperlinks of unsecured websites. Some malwares are capable of stealing personal information from your device.
Because business security in the internet world is not perfect, it is very necessary to shield your phones and computers with strong antivirus software which has extra features to defend your devices and network against malware and identity theft.
Even trusted websites can have malware embedded. Installation of a good antivirus software and Phishing filter would do the work of warning against suspicious websites that engage in 'phishing' or tricking online consumers into giving out their personal details.
Therefore, having a combination of personal vigilance, a firewall and regular updates on protective tools adds to the necessary defence to keep your devices safe.
Read Also: Top 10 Pay on Delivery Online Stores in Nigeria
2. Research the website
The chance of being defrauded is less likely when using familiar websites with a long standing and positive reputation of providing positive online customer experiences.  Features such as poor web design, and multiple pop-up windows are indicators of questionable website.
Some websites pretend to be big stores bearing similar URL of big and real stores. Be careful to use the correct URL of real stores so as not to fall victim of online shopping scam.
Again, you would notice that some online shopping stores have websites with the image of a 'locked' icon situated either on the address bar or status bar below the web browser. That icon indicates that the website has Secure Socket Layer (SSL) which is a standard security technology that ensures that all data passed between the web server and browser (remain) private and (integral). In other words, they protect customers during online transactions. The URL of such websites begins with https:// instead of http://.
3. Research the store or company's reputation
Reviews and ratings from reputable source is one way to know more about an online store's reputation. Are they usually fare to customers when challenges arise? Also, keep in mind that fraudsters can also make fake reviews to promote their websites. More discernment is needed. Inquire from friends about their experiences in using a website.
4. Avoid sending financial information by email
Dubious websites may require that you send financial information through email. Never respond to emails from merchants that request you do this, even if it requires that you click on a hyperlink or open an attachment to key in personal financial information. Personal information can be easily compromised through this means.
Read Also: Top Online Stores in Nigeria you Can Buy Goods Without Problems
5. Carefully read through shipping and sales term
Websites should not be ambiguous on sales and shipping terms. Always ensure to carefully read and understand each terms stated. Clearly stated information should include: when items should arrive, tracking information, buyer's protection, insurance, accepted method of payment etc. Where you are not clear about terms, always seek to be clarified from the help care line provided on the website.
6. Never give out excess information than necessary
Not much of personal information is required to make an online purchase. Usually, online payments require few and basic information such as your address, credit/debit card information, and phone number.
You ought to be suspicious when extra detail such as your national identity number (NIM), BVN, birth dates, marital status, license number, voter's card number and other irrelevant questions are required.
7. Carefully read through the website's privacy policy
It is important to read through each website's privacy policy. Often, trusted and reputable web store would have a public page bearing their privacy policy. Such pages would throw insight on how serious they are determined to keep your details secured and confidential.
Some websites may misuse a customer's personal information, while some may simply pass your details to other third party services without your consent. The bottom line is to use web stores with both privacy policy and strong reputation for keeping customer's details confidential.
8. Learn more about online-protection features on your credit and debit card
Ensure that you know about the features on your financial card which provide protection from online fraud. You can contact your bank to learn more about additional protection and services provided in the case of compromised details and wrong purchases.
9. Keep records of purchasing details
Always keep a proof of online purchase made. Ensure that your records have details such as receipt number, order confirmation, date, time and so forth. You can screen-capture the details on a webpage if you are unable to print one.
10. Regularly review all bank statements
Always watch out for suspicious charges by regularly reviewing bank statements. Contact your bank immediately for suspicious activities.
11. Maintain your privacy during online purchase
Using a shared or personal device in public places for online purchases gives room for your personal details to be compromised. Your personal details can be stored in a shared device (public computer) or be captured by one nearby as you key in your details. Also, it is possible for one to obtain your personal information through shared Wi-Fi connection.
12. Be wary of 'Grey market' merchandise
Perhaps, you may have wonder why some original products are far cheaper than similar products of the same brand found elsewhere in the internet. This could be so because of the following reasons: such products although genuine are sold without licence or authority from the manufacturer, the seller has dodge legal procedures or may not be authorised to sell such products in the country. These products are known as 'grey market' items.
Although buying grey market goods may not be illegal for a consumer, there are possible problems to be expected. For example, if an item is imported to a country where it is illegal or does not meet the standard requirement, it can be confiscated at the boarders. You would be left with no other option than to lose your money or to fight to get back your money from the seller.
Additionally, criminals take advantage of the grey market to pass off fake items or used items presented as new ones to consumers. Such products though genuine may not come with appropriate accessories and warranty.
Making necessary inquiries and carefully reading through product description, reviews, and terms of sales can minimise the chances of falling a victim of grey market scam.
13. Learn how to identify a 'warranty scam'
To identify warranty scams, you should know the difference between third party warranty and manufacturer warranty. Grey market products are usually sold with third party warranties which offer an inferior level of protection for consumers. Sometimes, you may be requested to pay for an item before a warranty is sent to you or to send out personal details through emails before a warranty is granted. These shouldn't be the case. Like any other scams, common sense is needed as defence strategy.
14. Use a reputable payment service
Direct bank transactions are not always secure. However, third party services provide extra defence for safety during online shopping. No matter the numerous websites you shop with and so long as you use familiar services, you can reserve your financial details in one central location –the third party service. By doing this, you are not required to release personal details to each website you shop with.
Additional advantage on the use of payment services is that you can possibly benefit from a buyer's protection, especially, when goods never arrive or when you become a victim of fraud.
15. Buy from web stores or online retailers where feedback functions work
Feedback functions (care lines and contacts) indicated on the webpage are beneficial for consumers, especially, in the case of tracing shipped items and getting help when needed.
Also, online fraudsters are less likely to use their real contact details such as address and phone number. They don't like to be traced. Therefore, always verify helpline contacts published at websites to ensure you get response from the right source. Buying from online retailers who provide real contacts can minimise the chance of falling into the hands of scammers.
Should you throw the baby out with the bath water?
There is no need to shun the most convenient way of shopping. Thanks to the numerous strategies available that makes safe online shopping possible. By keeping guard with the already mentioned strategies, you would have many more reasons to shop with a smile.
📢

We are hiring writers!
Article Writing Jobs
- We are hiring good freelance writers -
Click here to apply