You will learn Steps to Make Spray Starch in Nigeria. Generally, starch is used in dry-cleaning, cosmetics and in the pharmaceutical companies.
The application of starch be it spray starch or the normal cold water starch where clothes are dip into directly helps strengthening the cloth.
Starch helps in making the ironing of clothes easier and less time consuming. It confers a crispy property on the cloth thus making it more comfortable to wear since the contact between cloth and skin is minimized.
Read Also: How To Produce Body Spray In Nigeria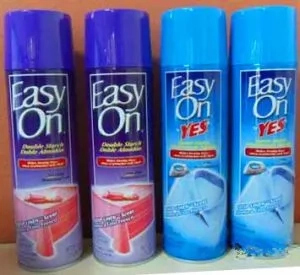 Starch is a complex carbohydrate found in plants. Starch has been used for a few centuries to stiffen fabrics. Not much has changed in the manufacturing process of the starch we use today compared to the one used over a hundred years ago. Over 80% of all commercial starch used today is derived from corn.
The chief ingredient in any spray starch is corn starch. Corn starch, cornstarch, corn flour or maize starch is the starch derived from the corn (maize) grain.
The starch is obtained from the endosperm of the corn kernel. Corn starch is a popular food ingredient used in the food, textile, pharmaceuticals and paper industries.
Read Also: 6 Steps to Produce Odour Control in Nigeria
Commercial cornstarch is used in the manufacture of sweeteners, sizing of paper and textile and as a food thickener and stabilizer. The by-products are valuable feed ingredients. Being a pure renewable natural polymer, starch has a multitude of applications.
Starch finds uses in fast food, sweets, sausages, tablets, and paper, corrugated board etc. and plays a prominent part in our everyday life.
In 2004 more than fifty percent of starch was converted to High Fructose Syrups (HFS). Per capita sweetener consumption is now evenly divided between sucrose and HFS.
Each year, an estimated 60 million tonnes of starch are extracted from a wide range of cereal, root and tuber crops for use in a staggering variety of products: as stabilizers in soups and frozen food, as coating on pills and paper, as adhesives on stamps and plywood, as a stiffening agent in textiles, as raw material for making ethanol, and even as binder in concrete.
Around 24% of that starch comes from cassava roots, a crop better known as the staple food of millions of low-income rural people in Africa, Asia and Latin America.
To prepare corn starch, dried corn is ground into a fine powder, which is then mixed with water into a pulp. After removing impurities, this solution is filled into aerosol cans together with light fragrances.
Read Also: How to Produce Perfume in Nigeria
Importance of Spray Starch:
1. It minimizes the rate at which clothes wrinkle
Applying starch on clothes helps to maintain the beauty of such cloth for a reasonable amount of periods. It keeps wrinkles at a minimal compared to alternatives like steam. Starch is better at helping you maintain that freshly ironed look throughout the day.
2. It makes ironing easier and faster
A cloth that has been starched will take a minimal amount of time to be ironed compared to a cloth that hasn't been starched.
To make ironing faster and less consuming while handling a starched cloth, it is best to first of all squeeze the cloth while wetting it by spraying with water.
This action helps to dissolve the starch molecules embedded between the weft and warps of the fabric thus promoting easy and faster ironing.
Starch has ironing aids that help the iron glide faster and sets the fabric so you don't have to iron over the same area as many times.
Read Also: How To Produce Body Spray In Nigeria
3. Extends the life of fabric
A big misconception about starch is that it degrades fabric over time. In reality, it extends the life of fabric by preventing fraying and lessening the need for harsh, heavy-duty cleaning products in your laundry routine.
4. Protects fabric from stains
Starch acts as a barrier between fabric and dirt or sweat, causing dirt to stick to the starch instead of the fabric and making it easier for these stains to come out during wash.
This is because when the cloth is soaked in water, the starch absorbs water, swells and then detaches from the material along with the stain that stuck to it.
5. Helps you look polished
There's a noticeable difference between a professionally laundered shirt and one that's been cleaned and ironed at home—except when you use starch. Starch here is what clears that difference; what we'd describe as the game changer.
How to Make Your Own Spray Starch
Making your own spray starch is ridiculously simple, there's no need for chemicals like preservatives and other additives that might shorten the lifespan of your clothes. Four everyday items are all you need to make a spray starch. These are:
A clean spray bottle
A heaping teaspoon of cornstarch (it could be more or less depending on the level of stiffness desired)
1-2 cups of cold water
1 to 2 drops of essential oil (e.g. lavender, lemon oil, eucalyptus, rosemary etc.) for fragrance (Optional)
How to Prepare Your Spray Starch:
Depending on your desired level of stiffness, add between 1 teaspoon and 3 teaspoons of cornstarch into a clean greaseless bowl and add about 1-2 cups of water. Stir the mixture until all starch granules and lumps have dissolved (The mixture will be milky in color).
Add 1 to 2 drops of your desired essential oil for fragrance and stir to mix well. Transfer the mixture to a clean spray bottle using a clean funnel to avoid spillage.
One teaspoon will give a very light starch, suitable for a child's dress shirt, while three teaspoons is a heavy starch appropriate for stitching jersey knit.
Optionally, label the bottle "Spray Starch," Also, you might want to add, "Shake well before each use" to remind yourself of that crucial step because the cornstarch settles at the bottom of the spray bottle after sometime.
Your homemade spray starch should last for a couple of months, but it can eventually degrade. Dispose of it if you see any mold or if the solution becomes discolored.
Read Also: How To Produce Bathing Soap In Nigeria
Alternative Method of Preparing Spray Starch
Another method of preparing spray starch is by heating the water to dissolve the cornstarch first. This is done by heating 2 cups of water in a pan on the stove until boiling. then followed by the addition of 1 heaping teaspoon of cornstarch. this is then boiled for 1 minute to dissolve.
The starch mixture is allowed to cool before transferring it to the spray bottle.
Click here to see the latest
Study Abroad Scholarships and Guides
Click here to see the latest
Jobs opportunities in Nigeria
.
Click here to Join
Recharge and Get Paid
Click here to Read Latest School News in Nigeria
Copyright Warning!
We work really hard and put a lot of effort and resources into our content, providing our readers with plagiarism-free articles, original and high-quality texts. Contents on this website may not be copied, republished, reproduced, redistributed either in whole or in part without due permission or acknowledgement.
Proper acknowledgement include, but not limited to (a) Proper referencing in the case of usage in research, magazine, brochure, or academic purposes, (b)"FAIR USE" in the case of re-publication on online media. About possible consequences you can read here: What are the consequences of copyright infringement? In an effort to protect our intellectual properties, we may report your website to Google without prior notice and your website be removed from search engines and you may receive a strike. All contents are protected by the Digital Millennium Copyright Act 1996 (DMCA).