A lot of Nigerians own perfumes in their closets. Many of us have  a lot of reasons for using perfumes. We  put on perfumes when we buy them or when they are given to us as gifts by other people. People also  put on perfumes to be fashionable, have self-esteem, build self-confidence and attract the opposite sex.
Essentially, a perfume is liquid which consists of a mixture of the following substances: alcohol, fragrance, essential oils, beverages and sterilized water.
👉 Relocate to Canada Today!
Live, Study and Work in Canada.
No Payment is Required! Hurry Now click here to Apply >>
Immigrate to Canada
Many people wonder if they can produce their own perfume in  their homes and make money. The answer is yes. They can make perfumes from their homes with a little capital. Producing perfumes from their homes give them the opportunity of choosing the fragrance they like and customizing it to make it unique from other perfume brands.
Read Also: How to Produce Bleach in Nigeria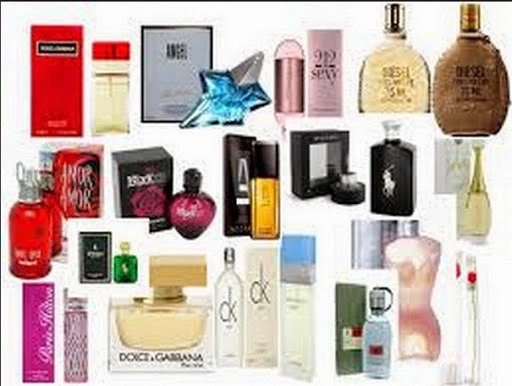 To achieve this, they need to experiment. Experimentation enables them to learn more on how they can invent their own unique fragrance.
Hence, this article will explain how to produce perfumes and how to market them to make profit.
Profitability of Producing Perfume in Nigeria
Perfume business is highly profitable in Nigeria. It's profitability is enhanced when one has the right contacts and meets the customers who value quality perfumes.
Again, if you have perfume products that are unique and of good quality, you can always sell them to customers at good prices. Basically, having good perfume products will command good prices for your products. This will allow you to recoup the funds invested initially in the production of perfumes.
You can earn #300,000 from the small scale perfume production business weekly. You can earn millions of naira monthly from commercial perfume production business.
👉 Relocate to Canada Today!
Live, Study and Work in Canada.
No Payment is Required! Hurry Now click here to Apply >>
Immigrate to Canada
Read Also: How to start cosmetics business in Nigeria
Perfume production business is very lucrative because:
1. You can buy the raw materials for producing materials cheaply.
2. There is high demand for perfume products by customers everyday.
3. You can sell your perfumes at higher prices if you can supply quality perfume brands.
Amount of Money Needed for the Investments
For small scale perfume production business, you require a minimum of #40,000  as start up capital. For  commercial perfume production business, you require #5,000,000 as the start I g capital. This amount  will depend on the following factors namely:
1. Location
2. Clientele
3. Operators vision for the business
Tools/Materials/Ingredients Needed and Where to Find Them
Tools
1. Blending tanks
2 .Filling machines
3. Sealing machines
4 .Auxiliary equipment
5. Capping machines
Raw Materials/Ingredients
1. Flower
2. Grasses
3. Spices
4. Roots
5. Resins
6. Leaves
7. Alcohol
8. Fruits
9. Sodium nitrite
10. Isopropyl alcohol
11. Benzene
Read Also: How to Produce Vaseline in Commercial Quantities for Sale
Where to Find Them
1. The tools could be bought from companies selling perfume producing machines.
2 .The tools could also be shipped into the country after procuring the
3. The raw materials could be procured from companies selling laboratory chemicals and from markets also.
4. The raw materials could also be procured on the internet from verified dealers abroad.
Step-by-Step Process of Production
Small Scale Perfume Production
Required Material:
a. Alcohol which could be ethanol or methanol.
b. Base oil
c. Essential oild.
d. Distilled water
e. Dark coloured bottles
1. Pour base oil into a bottle/container.
2. Pour essential oil into the bottle containing the base oil.
3. Stir the two ingredients to obtain even solution.
4 .Add alcohol to the mixture of base oil and essential oil.
5. Mix thoroughly.
6. Allow the mixture to settle for 2days or more to extract the scents.
7. After 2days or more, add distilled water to the resulting solution and shake properly.
8. Leave the perfume to stand for two to three weeks in a dark place. This is to allow the perfume to mature.
9. After maturation, use filter paper to filter any sediment from the solution.
10. Pour the effluent into coloured bottle having a stopper.
Read Also: 13 Steps to Produce Liquid Soup in Nigeria for Sale and Domestic Use
Commercial Production of Perfume
1. Collection of the ingredients
The ingredients required for making perfumes are bought from the manufacturer's producing them. Some of the ingredients might be collected from nature and other suppliers all over the world. After collection, these raw materials are selected because of their fragrances
2. Extraction
You can extract perfume essential oils to be used for producing perfumes through the processes of steam distillation, solvent extraction, efluerage, macaration and expression.These processes are explained below.
1. Steam distillation
It involves passing steam through plant materials to extract essential oils. After steam is passed through the plant materials, the essential oils turns into gas , and it is in this form that it is passed through tubes.
Final extraction of the essential oils us achieved by boiling the plant materials in water.
1. Solvent extraction
It involves the process of putting flowers and plant materials into large rotating containers like drums and tanks to extract their liquids by using organic solvents. Organic  solvents like benzene or petroleum ether is poured over the flower and plant materials to extract the essential oil.
Benzene or petroleum ether dissolves the flower ensuring that a waxy material containing the essential oil is left behind. Heat is used to evaporate benzene which leaves the concentrates perfume oil at the bottom of the tank.
1. Efleurage
2. Spread the flowers and plant materials on a glass sheet covered with grease placed between wooden frames in layers.
3. Use your hands to remove the flowers and plant materials, and change them until grease has absorbed their fragrances.
Packaging Strategies
Perfumes can be packaged by using:
1. Plastic jars
2. Plastic bottles
3. Perfumes bottle
4. Plastic tubes
5. Colour packaging
6. Mist prayers
Perfumes can also be packaged by:
1. Requesting a graphic designer to design a logo to represent the business.
2. Incorporating the designed logo on the business card and into promotional materials for the perfume brand.
3. Requesting a graphic designer to design business card for your business.
4. Making a label for the perfumes
5. Making a label indicating the ingredients list and their composition to Customers.
Read Also: 8 Cosmetic Ingredients Sourced from Animal Products
Marketing Strategies
Perfumes can be marketed by:
1. Selling them on the internet.
2. Selling them directly to retail distributors.
3. Direct sales in a shop.
4. Selling them directly to wholesale distributors.
5. Selling through sales representatives nationwide.
6. Selling them directly to friends and colleagues in offices, banks and companies.
7. Selling them on social media like Twitter, Instagram, Facebook, LinkedIn.
8. Selling them in perfume depots nationwide.
Conclusion
Producing Perfume in Nigeria is easy to do. It does not require a huge starting capital to start it. It is a very profitable business because people use it everyday. Consequently, they demand for different perfume brands which triggers massive sale of these products.
As a producer, you at assured of your continued stay and relevance in the business if perfume production if you can produce and supply quality perfume products to your customers. You are also assured of making high profits if you have quality products.
👇👇👇👇👇
Immigrate to Canada Via Job Offer!
Get latest Jobs in Canada for foreigners with visa sponsorship 2023 and how to apply. Don't miss this opportunity that can help you relocate to Canada with your family.
👇👇👇👇👇