Education
Top 10 Universities To Study Computer Software Engineering In Nigeria
Here in this post, we are going to bring to you top 10 Universities To Study Computer Software Engineering In Nigeria. We hope you find this informative.
Knowledge is important in every field. No matter what it is you do, one rule always applies – You'll only go as far as you know.
Because of this, you can never be said to know too much with regards to your chosen field. Also, in the pursuit of knowledge, you should always go to the best to acquire the relevant information you need to excel.
Read Also: 10 Best Software Development Training Center in Nigeria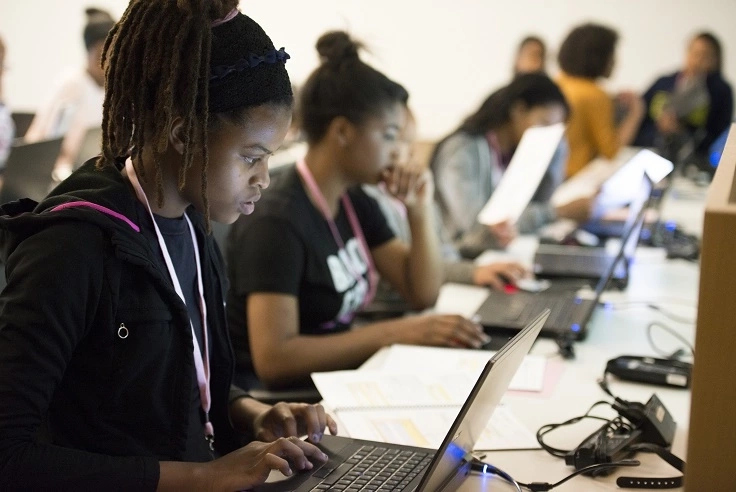 In computer software engineering, these same rules apply. As such, prospective computer software engineers must visit the best citadels of learning, to acquire the knowledge they need to thrive in their field.
In Nigeria, there are some highly reputable universities across the country, that offer sound tutoring in the area of computer software engineering.
Most of these universities have produced some of the best computer engineers and scientists in the country today, and following in their footsteps to enroll in one of these institutions, will take you one step closer to joining their illustrious company.
Here in this post, we will provide you with a detailed list of some of the best universities in Nigeria that, not just offer computer software engineering as a course option, but also provide you with sound teaching facilities to groom you into becoming a world class computer software engineer.
Read Also: How To Start Software Development School in Nigeria
1. Federal University of Technology, Minna
Established in 1983, Federal University of Technology, Minna is one of Nigeria's best universities as regards teaching and learning facilities.
The university has a department of computer engineering as part of its eight engineering departments in the school of engineering and engineering technology.
The department grooms it students in areas of computer engineering that include, but are not limited to, writing embedded software for real-time microcontrollers, working with analogue sensors, and designing mixed signal circuit boards, VLSI chips and operating systems.
On the universities website, the vision of the department of computer engineering reads "To build capacity and develop human capital to high level through pragmatic and dynamic training, research and developmental services of high standards in the field of Computer Engineering that meet the demands of the society and will stand the test of time and space."
If you're looking for an institution to learn study computer engineering at its best, Federal University of Technology, Minna is definitely for you.
2. Federal University of Technology, Akure
Ranked in 2015 by Webometrics rankings as the best university of technology in the country, FUTA, as it is popular called, is a university of technology in Nigeria, well equipped to provide its students with standard practical and theoretical knowledge in the field of computer engineering.
Established in 1981, the university has a department of computer science, where it grooms its students in computer hardware system studies, design, assembling, construction, operation and maintenance, computer software system studies, prototyping, development, implementation, documentation and maintenance. At FUTA, you are sure to receive the best, and only the best, tutelage in computer engineering.
3. University of Ilorin
Founded in 1975, UNILORIN is one of the best universities in Nigeria, with a top-class college of engineering as well.
The school's engineering college has a department of computer engineering that provides a theoretical and practical foundation in algorithms, programming languages, and the design and construction of computer systems and applications.
With sound teaching facilities, both human and structural, to groom you in overall theory and application behind the design of algorithms, programming languages, hardware architecture, systems software, application software, and tools, you'll graduate from the University of Ilorin, a completely refined computer engineer.
Read Also: Software Developer Salary in Nigeria, USA, Canada and Australia
4. University of Lagos
It is no surprise to see the University of Lagos among this list. When top universities in Nigeria are mentioned, UNILAG, as it is popularly known is always in the top bracket, and more so in the area of computer software engineering.
As part of its faculty of sciences, UNILAG has a department of computer science, where it grooms students through highly qualified lecturers, a fully equipped ICT center and a technology laboratory.
Students are tutored on networking and communications, privacy, ethics and security, the limits of computing, algorithmic problem solving, computer software and its components, data processing, spreadsheet advanced features and database management systems for data processing and querying.
With the facilities, the personal, and the prestige to go with it, your choice to run your four-year degree program in computer science with UNILAG cannot be a wrong one.
5. University of Benin
Another big name when it comes to education in Nigeria, the University of Benin, or UNIBEN, not only has the prestige, but also the quality, in terms of personnel and facilities, to groom highly qualified graduates in any career field of choice within their course options, which includes computer engineering.
At the University of Benin, you'll be tutored to handle, theoretically and practically, both the software and hardware components in computer engineering. Learning can be an adventure, and at UNIBEN, it certainly will be a very interesting one.
6. Babcock University
The first private university on our list, Babcock University is a Christian institution of higher learning, owned by the seventh day Adventist Church and established in 1959.
The university is one of the leading academic institutions in Nigeria, and has consistently produced brilliant graduates – especially in computer science and engineering – in Nigeria over the last few years.
In 2015, in a report published by Nigerian tech website, techcabal, it was discovered that majority of the top developers in Nigeria graduated from Babcock university, the most popular of them  being Ofure Ukpebor, a computer engineer at Intel, who graduated from Babcock with a first class.
You too can join the pool of brilliant tech gurus that have graduated from this prestigious institution by applying for admission here, and getting the best there is as regards learning.
7. Obafemi Awolowo University
Founded a year after Nigeria's independence, in 1961, OAU is said to have produced the highest number of active developers in Nigeria, including notable names like Ayodeji Adewunmi, Opeyemi Awoyemi and Olalekan Olude – owners of Jobberman (Although only one of them did study computer science), as well as Tim Akinbo, Opeyemi Awoyemi and Sayo Oladeji.
With illustrious names such as these, you do not need to be told in too many words that OAU is a good choice to learn computer engineering.
Read Also: How to Become a Software Developer in Nigeria
8. Covenant University
Another private university featured on this list, Covenant University is known for its stiff regulations and stern discipline, but it is also known for producing brilliant graduates year after year, especially in the area of computer science and engineering.
This is highlighted by the fact that in 2017, in a report published by Elsevier SciVal data, it was discovered that Covenant University topped other Nigerian universities in the number of published research publications for that year.
In Computer Science most especially, Covenant led 47 other universities in Nigeria with 339 publications written by 295 authors and cited 285 times. It was also reported that for that year, 12% of the top 100 authors in computer science in Nigeria, were from Covenant University.
Going by this evidence, Covenant University is certainly a good choice to enrol in to learn computer science and engineering.
9. University of Ibadan
There are some who may argue that the University of Ibadan, UI for short, is Nigeria's best university. This is because the university has constantly and consistently proven itself as a top institution by producing some of the best graduates in various fields in Nigeria, including in computer science.
The university has a department of computer science which was established in 1974, and according to the institution's website was "conceived as a means of training manpower to meet the demand for increasing computerization.
The department trains students to create, adapt and manage computation tools that meet basic goals of correctness, efficiency, security, user-friendliness, fault-tolerance and intelligence." If you're looking for the best in computer science and engineering education, then UI is the school for you.
10. University of Nigeria, Nsukka
Another big name when it comes to higher learning in Nigeria, UNN, as it is popularly called, is not just popular in name alone, but also in the quality of the graduates, it produces year after year.
The school has a department of computer science with brilliant personnel and world-class facilities, to help you as a student learn in a way that is not burdensome.
Aside from teaching and learning facilities, the school also prioritizes research, to enable them to stay on the forefront of technological development.
In their own words "Our work is driven by creativity and imagination as well as technical excellence – we're not your typical geeks."
Read Also: 10 Best Accounting Software Training Centers In Nigeria
Conclusion
We hope this article has been able to show you that in Nigeria, there are quite a number of sound institutions of learning, where you can apply for admission and be groomed in computer science and software engineering. It's now up to you to make your choice from the pool we've given you. You won't regret it. Thank us later.
🤑 Start making money from home today!
👉 Get correct FREE TIPS and Guides on how to make money from home today. Click here to start
.
👍Showcase your business here!
With over 1M unique users per month across all channels, we have a large audience for you to showcase your products and services. Simply get in touch via 👉 marketing@Infoguidenigeria.com.
🤑 Make Money now!
👉 Make money writing for us. Apply for Freelance writing jobs in Nigeria.
👉 Make Money as InfoGuideNigeria Advertising Agents, read more here
.
This post can be helpful to somebody else, please share it on Facebook, Whatsapp, Telegram and Twitter. There are buttons below for this (easy to use too)!
Copyright Warning!
Contents on this website may not be republished, reproduced, redistributed either in whole or in part without due permission or acknowledgment.
.
Proper acknowledgment includes, but not limited to (a) LINK BACK TO THE ARTICLE in the case of re-publication on online media, (b) Proper referencing in the case of usage in research, magazine, brochure, or academic purposes,.
.
All contents are protected by the Digital Millennium Copyright Act 1996 (DMCA).
.
We publish all contents with good intentions. If you own this content & believe your copyright was violated or infringed, please contact us at [infoguidenigeria@gmail.com] to file a complaint and we will take necessary actions immediately.