Uncategorized
Top 10 Travel Agencies in Nigeria, their Addresses, Tour packages
In this post, you will see the top 10 travel agencies in Nigeria. Their services are useful if you want to travel outside Nigeria.
Their duties include (but not limited to) tour services, travel guide, visa advising, documentation, and general guidance.
Although you can travel to other countries from Nigeria without a travel agent, you can still seek their advice to improve your chances of getting travel visas.
Read Also: 14 Most Popular Travel Agencies in Nigeria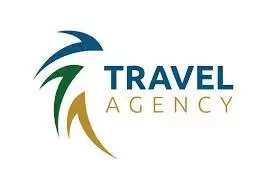 What is a Travel Agent?
A travel agency is a private retailer or public service that provides travel or tourism related services to individuals, and commercial or business travelers on behalf of a supplier.
The travel/tourism related services on offer are airlines, car rentals, activities, cruise lines, hotels, railways, travel insurance, and package tours.
Travel agencies acts as agents, selling travel products/services on behalf of a supplier. Consequently, unless they have pre-booked hotel rooms and/or cabins on a cruise ship for a group travel event such as a wedding, honeymoon, or any other group event, they do not keep a stock in hand like every other retail business.
A package holiday or a ticket is not purchased from a supplier unless a customer requests that purchase. The holiday or ticket is supplied to the agency at a discount.
The profit is therefore the difference between the advertised price which the customer pays and the discounted price at which it is supplied to the agent.
This is known as the commission. Aside the sales of holiday packages or tickets, there are also a number of other services provided by travel agencies, especially by the larger chains.
These services include the sale of in-house insurance, travel guide books, and public transport timetables, car rentals, and the services of an on-site bureau de change, dealing in the most popular holiday currencies.
There is also the service of a travel agent, who may work under a travel agency or independently, and who offers impartial travel advice to the customer, as well as coordinating travel details and assisting the customer in booking travel.
Here in this article, we are going to be providing you with information on the top travel agencies in Nigeria. We hope you find this information helpful.
Read Also: Travel Romance: How To Find Love While Traveling
1. Zenith travel and tours
A leading travels support company in sub-Saharan Africa, Zenith travel and tours was established in Lagos, Nigeria in 1998.
The travel company is said to be powered by the expertise of highly skilled, resourceful and innovative staff, with whom the company is breaking new grounds in its corporate business of curriculum based education study tours.
The travel agency, aside being a top firm in providing travel solutions, also packages and organizes educational tours for Students within the age bracket of 6 – 17 years, and they're said to be the leading travel agency in the country in this regard.
They are the official country office and exclusive authorized agent in Nigeria of Kingswood Education & Learning Group and Camp Beaumont, Norwich-England, United Kingdom, the operational regional office,  Education Travel Group, Brighton, United Kingdom, the premier agent in Nigeria of English Days and Youth Education Series at Walt Disney World in Orlando, Florida, United States of America and Canada International Student Service, Toronto-Ontario, as well as International Language Schools of Canada and Agent of Sheridan Institute of Technology of Canada.
As such, they are the largest student educational study tour company in Nigeria, and in the last 10 years are said to have organized and packaged over 5,000 students to different educational study destinations.
Their travel products and services, as well as travel tour packsges include; holiday packages, ticketing & reservation, travel insurance, conference & rairs, rent- a – car service, boat cruise service, bus hire service, entertainment promotion, Management Retreat (MICE), Hotel reservation, event management, Visa counseling, and Immigration and protocol.
Address: 4th Floor, Shobo House, 5 Simpson Street, Lagos Island, Lagos State, Nigeria.
2. GADESHIRE Travels and Tours Limited
GADESHIRE Travels and Tours Limited is said to be one of the best indigenous tour operators and destination management company in Nigeria and Africa.
They consolidates and purchase grounds, hotels, attractions and airfares as well as provide holiday and vacation tour packages that will appeal to their travel consumers.
Among their full range of Tour and Travel Services include; inbound/outbound Group Tours, educational tours & student excursion, honeymoon vacation, medical tourism, sport tourism, worldwide hotel reservation, domestic & international air ticketing, Aircraft charter and lease services, holidays packaging, pilgrimage Tours, cruises, transfers, conference / delegate sightseeing and meetings, incentives, convetion, official visit & meeting, local & international Events, MICE – Meetings Incentives Conferences & Events.
They also manage over 100 destinations across the six continents of the World (Africa, America, Asia, Australia, Oceania and Middle East) with partners and networks across the globe.
Address:28, Covina Street, Sun City Estate, Galadimawa District, Abuja, (F.C.T) Nigeria.
11 Atinuke Olabanji Street, Allen, Lagos.
Read Also: How To Start Air Travel Agency In Nigeria
3. Diptour
Established in Lagos, Nigeria in 2004 as Dip leisures – later incorporated as Dip tour by the Corporate Affairs Commission in 2012 – Dip Tour aim to be one of the leading global tour operators, travel and hospitality management company in the country.
They have a team of highly experienced personnel and certified travel & tour practitioners who have served expertly well in the travels, tourism and hospitality sector, and so, they're well equipped to meet your travel/tourism needs.
They boast of standard, state of the art infrastructural facilities, such as telecommunication services, environmental management, health and sanitation, and, safety and security.
They package tours & activities in 190+ Countries – including tours for Pilgrims to sacred and historical destinations, Sports tours, and medical tours – as well as provide travel/tour services include travel insurance, local tour representatives/tour guides with 24/7 expert customer supports, Car rentals, and Hotel reservation in about 600,000+ Hotels, apartments, and villas at customer preferred destination across the globe.
They also engage delegates to attend international events such as Meetings, Incentives, Conference, Exhibitions (MICE); Free Independent Travelers (FIT); Group Inclusive Tour (GIT) amongst others.
Address: Suite 7, Block 1, Bar Beach Towers, Bishop Oluwole Street
Victoria Island, Lagos.
4. Aerosport travels and tours
Located in Lagos, Nigeria, Aeroport Travels and Tours is an experienced travel management company that are said to offer high quality travel services with commitment and enthusiasm.
The offer tour packages to Dubai, Gambia, South Africa, and Orlando. While their travel services include: flight ticket, hotel accommodation, tour/corporate packages, Visa advisory, protocol services, travel insurance, aviation trainings etcetera.
Address: 41 Osolo Way by 7&8 Bus Stop, Airport Rd, Ajao Estate 100001, Lagos.
5. Gmtravel
GMTravel is a government licensed corporate travel agency based in Tokyo, Japan. The travel agency/company has established itself firmly as a travel/tours solutions provider, and even has a branch in Lagos, Nigeria.
They offer travel services to individuals and businesses in travel Insurance, end to end event logistics, Hotels, Rent-a-Car, international flights, Visa processing services, etcetera. They also engage in event travel – expo's, incentives, conferences – as well as corporate travel.
Address: Flat 2, Oluwatobi House, 71, Allen Avenue, Ikeja, Lagos, Lagos.
Read Also: 10 Things to Know When Travelling to Nigeria
6. Daystar travels
Daystar travels are a Destination Management Organization established in 1994 in Lagos, Nigeria. They have the vision to be the leading destination management company in Nigeria, and they aim to do this through excellent customer service and high expertise in their service delivery.
They offer travel services like ticketing and reservation, Hotel reservation, Visa processing, travel insurance, and airport transfer.
Their tour packages include Holiday packages, honeymoon tours, family tours, MICE tours, company retreats, and educational tours.
Address: Suite 1c, Racheal place Opposite Institute Of Journalism Ogba, Ikeja Lagos.
7. Flinchglow travels
Flinchglow travels are another reliable travel/tours agency in Nigeria. They boast of highly experienced personnel with the necessary expertise and technical know-how to effectively and sufficiently meet your travel needs.
They offer travel services in ticketing and reservation, Hotel reservation, tours and MICE (Meeting, Incentives, Conference and Exhibitions). They also have partnerships with the Royal air maroc, and British airways.
Address: 25, Ademola Street, Off Awolowo Road, Ikoyi, Lagos, 101001, Lagos.
8. God's power travels
Incorporated on 1st November 1994, God's power travels is a private limited liability company, and a well established IATA accredited passenger sales agent/tour operator with modern telecommunications facilities.
The company's flexible and efficient structure, and mode of operation are designed to meet the diverse needs of corporate organisations, institutional and individuals.
This has ensured that, over the years, they have grown to be a leader in the travel industry in Nigeria. They have a wide variety of travel tour packages to cities like Amsterdam and Turkey, as well as travel services in airline flight tickets, hotel bookings, car rentals, etcetera.
Address; 114, Broad Street, opposite collapsed NIDB building, Lagos Island, Nigeria.
9. Pier one explorer
Located in the commercial hub of Nigeria, Lagos state, Pier one Explorer travel and tours is a tested and trusted name in providing travel services in Nigeria.
They have in their employ a team of travel experts who showcase the company's core values of integrity, excellence, and innovation in ensuring that customer's travels needs are met to the fullest.
They other a wide range of travel products including flight ticket, hotel accommodation, visa assistance, airport transfer/protocol services, tour/vacation packages, corporate travels and other travel related services.
Address; No. 6 Ogunlana Drive, Surulere, Lagos.
Read Also: 11 Steps to Start a Travel Agency in Nigeria
10. Yms travels
Also located in Lagos, Nigeria, Yms travels is another travel agency with a reputation of providing top notch travel/tour services to customers across the nation.
They offer travel services in airline ticketing, hotel reservation, car rentals, as well as tour packages to Dubai, Orlando, France, UAE, South Africa, and Israel.
Address; 82, ALLEN Avenue
Ibilola Nelson house, 1st Floor
Afri bank bus stop, Ikeja, Lagos.
Conclusion
Whatever your travel needs are, Nigeria has a number of trusted and reliable travel agencies, with expert personnel to help you meet the. We hope this article has been helpful in informing you about travel agencies in Nigeria. Let us know.
This post can be helpful to somebody else, please share it on Facebook, Whatsapp, Telegram and Twitter. There are buttons below for this (easy to use too)!
Copyright Warning!
Contents on this website may not be republished, reproduced, redistributed either in whole or in part without due permission or acknowledgment.

.
Proper acknowledgment includes, but not limited to (a) LINK BACK TO THE ARTICLE in the case of re-publication on online media, (b) Proper referencing in the case of usage in research, magazine, brochure, or academic purposes,.

.
All contents are protected by the Digital Millennium Copyright Act 1996 (DMCA).

.
We publish all contents with good intentions. If you own this content & believe your copyright was violated or infringed, please contact us at [infoguidenigeria@gmail.com] to file a complaint and we will take necessary actions immediately.
🤑 Start making money from home today!
👉 Get correct FREE TIPS and Guides on how to make money from home today. Click here to start
.
👍Advertise your business here!
With over 1M unique users per month across all channels, we have a large audience for you to showcase your products and services. Simply get in touch via 👉 marketing@Infoguidenigeria.com.
🤑 Make Money now!
👉 Make money writing for us. Apply for Freelance writing jobs in Nigeria.
👉 Make Money as InfoGuideNigeria Advertising Agents, read more here
.