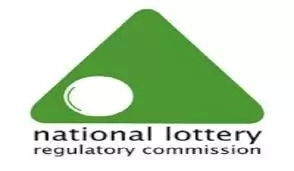 If you are interested on how to start a lottery business, you are in the right place. This article will give you the necessary guide to start up your own lottery business in Nigeria.
Lottery goes as far back as civilization itself, both middle-class, Rich and poor are known to try share luck, and this means Lotto is not going out of trend anytime soon.
However, the worst mistake you can make as a business man/woman, is to delve into any business without proper knowledge of the business. It is not only business unwise, it is disastrous financially. So this guides will give you the necessary information on how to start a Lottery business.
Read Also: How To Start Lottery Business In Nigeria
Overview Lottery Business In Nigeria

Lottery is a type of gambling that embroils the draw of numbers for a prize,(usually money or gift cards). In Nigeria, lottery or popularly known as lotto is legal but highly monitored and regulated, by the National Lottery Regulatory Commission.
Nevertheless, some states in Nigeria have their own lottery laws. Bazaars, Large society, private lotteries and bigger Lotteries have not been introduced into the Nigerian market fully yet. Lotto games and football bettings are the most popular in the market for now
Read Also: Top 10 Risky Investments You Should be Careful about or Avoid In Nigeria
Profitability
Lets go straight to the point, setting up your own lottery business with the right amount of consistency, commitment, planning and maintenance, profits could sum into millions in one year, yes just twelve months.
Imagine selling 100 tickets for 1000 naira each, with a fixed winner price of 50,000. When you do the calculations, you get a profit of 50,000 naira. However, you must sell more tickets than the fixed winner prize, thats were the trick is in the business.
 Opportunities/Competition in the Market
 Nowadays, Lottery companies are closing up almost as fast as they are springing. Most of the ones that close down usually have one common problem, lack of a good business strategy and planning.
The competition is heavy in the lottery business, examples of lottery companys operating currently in Nigeria include;
Bet9ja,
WESCO Pools and Lotto
UBC365
Boluwatife Pool Limited e.t.c
 It is compulsory that you have a major competitive advantage to execute your business Idea successfully, and compete in this over saturated market.
You must also have a good plan on how to maintain the business financial wise and hold it down from crumbling like the rest after one year.
Although, the lottery framework looks rudimental in nature, it holds prospects and rewards for serious and experienced companys.
Read Also: 4 Things To With 1 Million Naira in Nigeria
How to Start a Lottery Business
Below are the guides to starting up your own Lottery business. A summary of what you need includes;
a. Capital
b. Office space
c. online platform
d. software
1. Do Your Research
Don't be victim to the mistake of delving into a business you know little or nothing about. Information is power and it applies here as well. Conduct feasibility studies, understand the market, what you need to set it up, and the legal framework of the whole process.
The paper work and legalities involved in the registration of the business, may be too much for you to handle, so i strongly advise you hire the services of an experienced lawyer in that field. Because missing a legal clause, might not only cause you money, but land you jail time.
2. Raise Sufficient Capital
 lottery business is very capital intensive, and you need to raise enough funds, or else face the risk of closing sooner than expected.
This business is ran with money, as customers play with luck. Some may win large amounts, and you dont want to start telling them tales when they come for their payout.
This will not only ruin your business publicity and reputation, but you could have a serious brawl at your office when a violent customer demands pay and doesn't get it.
Read Also: How To Start Digital Printing Business In Nigeria
3. Register Your Business
This is where the legal hurdles are. I strongly advice that you get a lawyer to help you in this process, as it is quite bulky and confusing if you are just starting the business.
However, If you decide to sail the ship alone, you can visit the NLRC branch closest to you and they will give you the details on how to go about registering your Lottery business. There are two types of lottery registration; Lottery permit, Lottery License.
Lottery permit; This is usually for a temporary lottery promo, and lasts for only twelve months. Requirements include;
An application addressed to the Director General of the Commission, expressing interest in a named lottery business in Nigeria;
ii. Pay a non-refundable application fee;
iii. Obtain and fill the prescribed application form, and return the completed form along with the following documents;
a. Certificate of Incorporation
b. Details of Board of Directors of Company
c. Rules of the promo which includes the conditions for suitability of participation.
d. Bank referencee.Details of the Company's human capital base including accounting, administrative and security systems.
f. Evidence of clearance from relevant regulatory agencies.
Read Also: Reasons Why The Use Of Digital Currency Is Still Low In Nigeria
Duration of promo.Total number of draws
i. Proposed draw dates and draw intervals. Values of prices to be won.
Lottery License; This is for a long term lottery business, and is normally your choice if you want a long term business. It typically lasts 10 years.
i. An application addresses to the Director General of the Commission expressing interest in a named lottery business in Nigeria with applicable fee;
ii. Obtain and fill the prescribed application form and return the completed form along with the following documents;
iii. Certificate of Incorporation;
iv. Copy of Memorandum and Article of Association of the lottery Company;
v. Details of Board of Directors of Company;
vi. Profile of the Lottery Company;
vii. Detailed Rules of the lottery games.
viii. Bank reference
ix. Details of the Company's human capital baseincluding accounting, administrative and security systems.
x. Evidence of clearance from relevant regulatory agencies;
xi. Technological evidence to operate the online lottery business;
xii. Evidence of share capital which is a minimum of N 100, 000, 000 (One Hundred Million) shares.
xiii. An operational base for the lottery business.
4. Obtain ICT and Software

Obtain a software that will run the number draws. Unless you want to run the old age pick a number on the board. In addition, get a web designer to develop a website for your business.
Nowadays, people like to do things from the comfort of their homes, pay bills, send money and even do bets on their mobile phones.  So get a programmer to develop a website, that will allow customers play from the comfort of their homes.
5. Get a Physical Office
A good location is everything in business, get a good location in a busy urban town. This is where you are most likely to get customers who are trying to make it big with luck. Get a physical office where your customers can come for details, help, or payouts.
Read Also: 21 Essential Digital Marketing Tips For Small & Amp; Medium Businesses
6. Set up Regulations
 The last thing you want is for your business to be runned in a haphhazard manner. Where "anything goes and anyhow is the normal".
Set up rules and regulations and make them known to the customers by displaying it on your website, and putting it on a big banner and placing it in the shop.
7. Promote Your Business
 An average product with a good marketing, will always beat an exceptional product with poor marketing. Take time to plan this part of your business properly, social media might be your ideal choice.
There are various self made Twitter influencers with fifty thousand plus followers. With as little as five thousand naira, you can get them to tweet about your business and a link to your website, this is sure going to reach a large base of social media people.
Additional Tips
1. Find another means of pay out, never keep cash around your physical shop or outlet. It puts you at the risk of having your customers or your outlet robbed.
2. Keep security around at all times.
IMPORTANT!:
Follow us on
Instagram @InfoGuideNigeria
Click here to Read Latest News in Nigeria
Copyright Warning!
We work really hard and put a lot of effort and resources into our content, providing our readers with plagiarism-free articles, original and high-quality texts. Contents on this website may not be copied, republished, reproduced, redistributed either in whole or in part without due permission or acknowledgement.
Proper acknowledgement include, but not limited to (a) Proper referencing in the case of usage in research, magazine, brochure, or academic purposes, (b)"FAIR USE" in the case of re-publication on online media. About possible consequences you can read here: What are the consequences of copyright infringement? In an effort to protect our intellectual properties, we may report your website to Google without prior notice and your website be removed from search engines and you may receive a strike. All contents are protected by the Digital Millennium Copyright Act 1996 (DMCA).