Economy
8 Effects Of Corruption In Nigeria
If I got 5 naira for every time corruption has been described as a cankerworm to my hearing, I would by now have become a billionaire.
Yes, I agree totally that corruption is a cankerworm, but how has this worm affected our country? In this article, I will write on the effects of corruption in Nigeria.
It will entail how this worm, much more deadly than most forms of cancers, has affected every fabric of Nigeria's national development.
Read Also: Punishment For Corruption Under Nigerian Law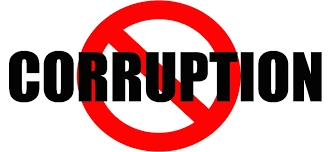 The types of corruption in Nigeria are numerous as corruption is so pervasive that it can be felt everywhere and every day in the country. It does not discriminate or consider tribe, status, religion, level of education.
This article is not on the solution to corruption in Nigeria, it is about the major effects of corruption. The objective is to open your eyes to the effects of this ill, with the aim of hoping that maybe, just maybe, you will take up the responsibility of being incorruptible:
Read Also: The Effects Of Corruption In Nigeria
1. Inability To Attract Foreign Investors
Nigeria has always been one of the most corrupt countries in the world from different surveys conducted by organisations such as Transparency International. This is a big turn off for investors due to the attendant consequences of this.
Even with lots of raw materials and investment opportunities, corruption has not allowed Nigeria to enjoy this. The prospect of the need to grease the palms of government officials in order to access needed documents and resources may make potential investors to think twice before coming to Nigeria.
In fact, the effect of corruption on economic development goes beyond this repelling of foreign investors as it also encourages and promotes tax avoidance thereby leading to lower tax revenue.
2. Insecurity
Nigerians are still reeling from the blow caused by the disappearance of the $2.1 billion meant for the purchase of arms.
This money, meant to in effect increase security by fighting against insurgency, was shared with impunity by some group of people without any thought to the effect on the Nigerian masses.
As if that was not enough, corruption in the Nigerian Police Force and other security agencies has been of an unbearable toll on the Nigerian populace.
When officers look the other way and allow criminals to perform dastardly acts because they have been bribed or promised a share in the loot, then you know how in deep we are.
What of the police officer who may decide on a whim to shoot a road user that has refused to comply with bribing him at check points? All of these show the negative impact of corruption on people's security.
Read Also: 10 Ways to Prevent Corruption in Nigeria
3. Half-Baked Graduates
Did you just roll your eyes and ask about the correlation between corruption and the quality of graduates turned out by our higher institutions of learning?
Well, let me explain how they relate. Some students go through school and come out with excellent grades, not because they studied for it but because they either slept their way through or bribed their lecturers for the grades.
Although funds provided are hardly ever enough, the little provided for equipment and materials get diverted into the purses of those at the helm of affairs in these schools.
How do you expect graduates to be up to par when they never had access to the tools that will make their education of quality?
4. Lack of Innovation
Research, followed by development, is the bedrock of any innovation. Funding made available by the government for this purpose hardly get into the right hands or sector due to corruption.
This has made Nigeria into a country of consumers with little or no tangible product to show for it.
5. Miscarriage of Justice
A few months ago, a scandal of Watergate proportions rocked the judicial sector in Nigeria. It was unexpected as well as troubling; what hope does the man on the street have if the judicial system, purported to be the last hope of the common man, is nothing but a beautiful water calabash that is full of holes?
What hope is there for the masses when a rich man can conveniently buy a judge to rule in his favour? Or when the elite can have an illiterate arrested for an affront and kept in jail for months without being arraigned?
As long as corruption remains entrenched in our system, it's sad to say that scenarios such as this will continue to play out in this country.
Read Also: War against Corruption in Nigeria – Success so far, Challenges and Prospects
6. Abysmal Health System
An axiom goes that 'A healthy man is a wealthy man.' Health indeed is the focal point of our lives as a people. It is therefore both discouraging and saddening that our health system in Nigeria was not exempted from infiltration by corruption.
Hospitals and health centres are mostly 'empty shells' as the buildings do not have the needed equipment and infrastructure for diagnosing and treating major illnesses and diseases.
The fact that fake drugs and adulterated consumables are still in existence is evidence that corruption is well and thriving in Nigeria.
Some officials of agencies responsible for curbing these have learnt to look the other way due to corruption in high places.
7. Porous Borders
Finding out who is more corrupt between the Nigerian Custom official and the Nigerian Police officer is nothing short of an uphill task. Banned goods and products are allowed into the country once the right palms get greased.
This exposes us to potentially harmful food, expired wines and cosmetics, expired tyres among many.
It is sad that human lives are not held in regard by the perpetrators of these corrupt practices who see it as business as usual.
8. Poor Quality Service
Have you ever needed to obtain a particular document from any government ministry (whether federal of state) in Nigeria? I bet it was in no way a pleasant experience.
This is because the movements of files from one desk to another, even for something as simple as appending a document, takes the form of a snail's pace. The antidote to speeding up the speed, yes you got it: simply grease the palm of the officers in charge.
Read Also: Effects of Corruption on Nigeria Economy and the Way Forward
Quality of service is also greatly affected by hiring that was done based on nepotism or the scratch-my-back-I-scratch-yours syndrome. Whenever hiring is not done on merit and professionalism, the result is a system that simply does not work.
Buy and Sell Bitcoin in Nigeria - Register for free on Luno
Click here to see the latest
Study Abroad Scholarships and Guides
Click here to see the latest
Jobs opportunities in Nigeria
.
Copyright Warning!
We work really hard and put a lot of effort and resources into our content, providing our readers with plagiarism-free articles, original and high-quality texts. Contents on this website may not be copied, republished, reproduced, redistributed either in whole or in part without due permission or acknowledgement.
Proper acknowledgement include, but not limited to (a) Proper referencing in the case of usage in research, magazine, brochure, or academic purposes, (b)"FAIR USE" in the case of re-publication on online media. About possible consequences you can read here: What are the consequences of copyright infringement? In an effort to protect our intellectual properties, we may report your website to Google without prior notice and your website be removed from search engines and you may receive a strike. All contents are protected by the Digital Millennium Copyright Act 1996 (DMCA).