Now, do not get it twisted; I have no intention of analyzing Harrysong's popular track. I wanted to write on something spectacular and which a number of us could relate to and well, crown it with a nice, catchy topic. At the end of the read, I sincerely hope to have achieved that.
Let me start from the scratch. You are born into the loving hands of doting parents. No doubt, every parent wants the best for his/her child. However, it is just the scheme of life that all fingers not be equal.
You get enrolled into daycare or crèche, whichever your fortune allowed you. Then, advance to the nursery school or jelosimi (let the house rest), whichever your fortune bestowed on you, again.
Read Also: Education System in Nigeria; Primary, Secondary and Tertiary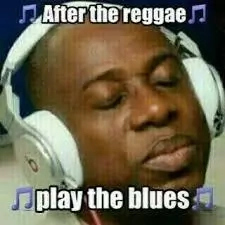 Then the primary schools, the various common entrance examinations. I wrote three – federal, state and the private school which I ended up attending. Not like I did not pass the rest, I actually excelled beautifully.
My parents decided that the private school was it for me. Well, did I have a choice? I was only 9 at the time. Fast forward the six wonderful years of secondary school.
Do not let me plunge into the harrows of the junior secondary years. I trust we would not leave this spot. Then, the triumphant year of SS3 with WASSCE, NECO and UME on our exuberant minds. Well, in my time, we had UME, MPCE and one other JAMB exam I cannot recollect now.
Now, the exams are all called UTME or what? You enjoyed the social nights, revelled in the awards and you might have even gotten to fill some sign-out books.
There were the big dreams of Unilag, O.A.U., U.I., U.N.N., A.B.U., Uniben and all those prestigious universities. There were also the platinum private options of Covenant, Babcock, Bowen, Redeemers, etcetera.  There were also the international pursuits.
Read Also: NYSC Deployment: 10 Best States to Serve as a Youth Corper in Nigeria
Then, the harrows of JAMB jambing began to set in; attending JAMB lessons and GCE lessons; writing post-UME from one school to another; trying to see if you could combine two sittings together.
Do not be deceived, you are still rocking the reggae dance floor. Finally, you get the desired admission, or not. Unilag probably offered you one course that you never even knew existed or you get to attend an institution that never ranked in your top ten of schools.
All the same, you are in a tertiary institution, be it university, polytechnic or college of education. You are advancing in your life, one way or another. Then, the stress of studying begins to kick in.
You are trying to balance between distractions and keeping your CGPA above water, or you are in the group of the fortunate ones with beautiful and flourishing CGPAs and a remarkable social life to boot, or not. Still, do not be deceived, you are still in the cocoon of protectiveness.
You have both parents, a single-parent or none at all, but there is still a bit of compassion extended towards you from somebody (except from your lecturers, I guess).
You finally graduate and then you head off to answer the clarion call of your Fatherland – Nineteen Thousand, Eight Hundred Naira a month on the steady for twelve months, or simply 19, 8! The money was never and would never be sufficient but at least, something was coming in.
PPA was probably paying something and then, there was state allowance. Even your parents, uncles and aunts probably chipped in something. Their darlings were far away in another state in this Boko Haram generation.
Then POP came and whoa, we were super-excited and super-relieved to be free from that khaki and kopa names attached to our being.
The DJ of life scratches his turntable…
Read Also: 10 Causes of Unemployment in Nigeria
"And after the reggae, play the blues…"
Welcome to REAL LIFE 101!
You have practically completed 100% of your formative life. From this point on, you can now begin to take decisions that would spearhead you into the area you wish to channel your life. You can decide to go for your Master's Degree, you can decide to get a job and for some sisters, marriage is the next on the list.
However, the jobs are not forth-coming. You have applied upon applications online and offline. You have even spoken to distant relatives you never even knew existed in your family tree.
Right now, it seems your life is slow, or even stagnant. The blues are playing those soft, melancholic tones. To now add pepper to salt, everyone else has moved on except you.
Well, that is life – everyone runs an individual race.
Nonetheless, wallowing in self-pity or clogging your mind with worry would not help matters. It would only be unproductive, brain depreciating and self-loathing.
Permit me to call a spade what it actually is – a spade! The fact that you are jobless does not translate to you being useless. No one ever said learning was limited to the four walls of the classroom.
I have a non-exhaustive list of things you can do while you patiently wait. You can also add to the list. It is non-exhaustive, I had remarked earlier.
1. You can learn a new skill. There are so many things to do today like tailoring, make-up, beads making, bag making, etc. Guys, no one states that you cannot learn the aforementioned to but to be "politically correct", you could choose to learn woodwork, painting, etc. Ladies, you could learn those too.
2. Upgrade, upgrade, upgrade your computer skills. Step up your Microsoft Office knowledge. Work on your PowerPoint and Excel sheets. You could even go a bit further and learn a bit about programming, web designing, corel draw, etc.
Read Also: 7 Ways to promote your music in Nigeria
3. Pick up your school notes and read. There are no more semester exams, so the pressure is gone and you can read leisurely. You need to keep your brain aware and alert.
4. Get GMAT and aptitude test study packs. If you cannot afford, borrow or go on the internet. Get interview booklets and practice interview questions and probable answers.
5. Go online and study. You can even learn a new language online. Some of the sites may not be free but one way or another, you would stumble on free learning sites.
6. You can even create a blog. Update anything you want to on the blog. At least, it is your personal space. However, do remember that it can be useful in your interview process.
For example, at an interview, you can say that you run a blog where you update several useful posts or information. It shows your resourcefulness and ability to expand.
7. Build your confidence level. Never let yourself be weighed down as this could erode you of whatever inner strength and self-confidence you possess. Speak positive words to yourself and always remind yourself that your joblessness does not translate to you being useless.
8. Subscribe to online HR sites. Daily, they upload job openings and their requirements. Going to the job sections in newspapers would not hurt either. I am sure many of our parents still read newspapers made from paper.
9. Read books. There are lots of motivational authors and inspirational writers out there. I am however fully aware that there are some of us that do not appreciate the existence of these motivational authors/speakers.
Nonetheless, no knowledge is ever lost. Reading is one of the easiest ways to gain wisdom. It improves your grammar and vocabulary, it sharpens your senses and it opens your mind. Pick a book today and be renewed.
Read Also: Top 10 Professional Courses that will Increase your Chances of Getting a New Job
10. You can even start a business that would not require extensive capital. Kick your passion into full gear and see what you can offer the society that would not cost you much but earn you a lot.
11. Develop a never-give-up spirit. Any need to dwell on that. It is simple as that – never give up, do not quit.
12. Never stop praying. It does not matter your faith or religion, except you are an atheist. In that case, have something you believe in and hold on to it.
As I had written earlier, feel free to add your own ideas to the list.
The blues might be playing now but it is your choice to either waltz to it or cry to it.
Adopt the MTN slogan, "leave good behind; be better".
Buy and Sell Bitcoin in Nigeria - Register for free on Luno
Click here to see the latest
Study Abroad Scholarships and Guides
Click here to see the latest
Jobs opportunities in Nigeria
.
Copyright Warning!
We work really hard and put a lot of effort and resources into our content, providing our readers with plagiarism-free articles, original and high-quality texts. Contents on this website may not be copied, republished, reproduced, redistributed either in whole or in part without due permission or acknowledgement.
Proper acknowledgement include, but not limited to (a) Proper referencing in the case of usage in research, magazine, brochure, or academic purposes, (b)"FAIR USE" in the case of re-publication on online media. About possible consequences you can read here: What are the consequences of copyright infringement? In an effort to protect our intellectual properties, we may report your website to Google without prior notice and your website be removed from search engines and you may receive a strike. All contents are protected by the Digital Millennium Copyright Act 1996 (DMCA).