Cashew (Anacardium occidentale) is a juicy tropical crop grown in many developing countries in Africa, Asia and South America. It is an evergreen tree crop which usually spreads while growing.
The older it grows, the greater it spreads. In some cases, the lower branch touches the ground as the spread progresses. The leaves are thick and veined.
In favorable conditions, most cashew trees start bearing fruits in the third or fourth year after planting, reaching greater yields by the seventh year. Most mature cashew trees in Nigeria can produce fruits for 15 to 20 years, averagely producing 7 to 11kg of nuts per annum.
Read Also: Strategies To Boost The Production Of Cashew Nuts In Nigeria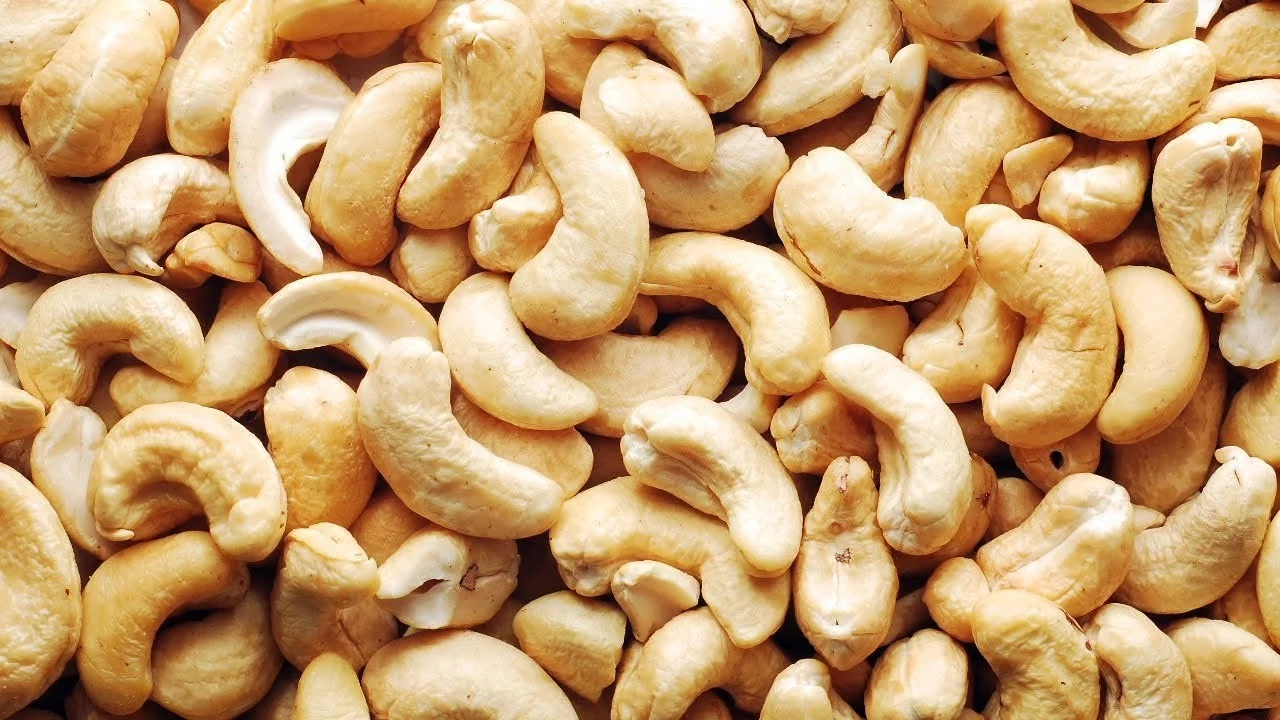 Distribution in Nigeria
The major cashew growing areas in Nigeria in respect to the level of productivity in respect to the major regions of the country are Enugu, Abia, Imo, Anambra, Ebonyi and Cross River States in the Eastern and Southern parts while Oyo, Osun, Ondo, Ekiti and Ogun states in the Western part. Kwara, Kogi, Nassarwa, Benue, Taraba, Niger, Kaduna, Plateau in the middle belt and Sokoto and Kebbi State in the Northwestern part of the country. Majority of the exported Nuts in the country comes from the Western and Eastern parts of the country.
Climatic and soil requirements
The cashew tree is a tropical plant, which grows in wide variety of climatic regions, and can as well withstand high temperatures.
It has a highly specialized root system that enables it withstand drought. It is also known to grow in well drained sandy soil.
Read Also: Problems Affecting Cashew Nut Trade In Nigeria
Planting
2 to 3 fresh seeds are planted in an upright position in a well drained soil. The weaker ones are later uprooted and the stronger ones left to grow. Young trees should be supported to avoid breakage. Planting space of 8 x 5m is recommended.
Processing
Cashew processing involves the extraction of edible kernels from shells of the raw nuts. Processing is subdivided into four steps. These are:
a. Drying
Harvested nuts are subjected to heat from the sun for few days to enable it dry. When it is properly dried, it can be stored for 2 to 3 years.
b. Shelling
This is the most difficult process in cashew processing. Hand shelling of raw cashew nuts is almost impossible when the shell oil hasn't been removed.
The shell oil usually contaminates the kernel and can cause blisters to the mouth and throats when eaten. To remove shell oil, it is usually roasted.
Before it is roasted, it is usually soaked in water to reduce contamination by shell oil and also to reduce breakage of the kernel.
Totally effective mechanical shelling methods have not been fully deviced. This is due to the irregular shapes of the nuts, although some methods which are not fully effective are still been used in several processing plants.
Some of this methods are used to extract the nuts into kernels and also to extract the cashew shell nut liquid (CSNL).
c. Removal of testa
The testa is the thin papery coat covering the kernel. Before it can be removed, the kernel is heated in an oven at a temperature of 70°C till the testa becomes very dry and brittle, so that it can be easily removed.
Read Also: How To Export Agricultural Produce In Nigeria
d. Sorting and packaging
After processing, the kernels are sorted out into different grades according to their sizes and shapes. Broken kernels are also sorted out. After sorting, it is packaged.
Harvest
Harvest usually starts at February or March. The entire harvest period spans 15 to 18 weeks. When it is harvested, the nuts are usually separated from the apple by forcefully twisting it out.
Afterwards, the nuts are dried in order to reduce the moisture content. When moisture is reduced, it can be stored for longer periods. After it has been properly dried, it is packaged in jute bags for sale.
Nut Trade In Nigeria
In the last decade, a lot of Nigerians have exploited the enormous benefits of raw cashew nut trading. A lot of Nigerians are making serious profits by exporting or providing support services to cashew nuts exporters.
The production of raw cashew nuts for export in Nigeria has continually been on the increase. Nigeria is currently the sixth largest producer of cashew in the world.
The demand for cashew has continually been on the rise every year, this is the reason for the enormous participation of Nigerians in cashew production for export.
The great deal of demand for cashew nut means that a great investment and profit making opportunity lies in the cashew trade. The trade is carried out in mainly two ways in Nigeria.
There are exporters, these group of marketers directly ship their products to countries like India or Vietnam, while there are also export supporters.
These group of merchants directly obtain their products from the producers and sell to the exporters who ship it out of the country.
Lastly, we have the local producers, these group are usually the main source of raw cashew nuts. They harvest and sell directly to supportive exporters while the supportive exporters in turn sells to the main exporters.
Cashew trade has been seriously embraced by Nigerians in the last ten years, this is because of the dwindling economic situation in the country.
The government has continually made calls for the diversification of the economy. In this regards, cashew export is another avenue for the country to earn foreign exchange through agriculture.
Uses Of Raw Cashew Nuts
1. It is edible when roasted as nuts. It is usually packaged and sold as snacks.
2. The kernel, which is the edible portion is used in confectionery and bakeries. It is used in products such as sweets, chocolates, ice cream, cakes and pastes usually eaten with bread.
3. The cashew nut shell liquid (CSNL) has a wide variety of industrial usage. It is used to develop drugs, antioxidants and fungicides.
4. It is used for the treatments of timber against termites.
5. Anacardic acid also found in cashew nuts are used in the industrial production of cardanol, which is a useful component in resins, coatings, and frictional materials.
Read Also: How To Export Agricultural Produce In Nigeria
6. CSNL is used as processing aid for the industrial production of plastic materials.
7. CNSL is used in the production of lubricating oil for machinery.
👍Advertise your business on InfoGuideNigeria.com!
From just N4,999 per month, you can advertise your products and services to over 1,500,000 users on our website. Click here to read more.
👇👇👇👇👇
Information is Power!
Don't miss any valuable information or opportunity that can change your life, business, and family positively and permanently.
👇👇👇👇👇
For Latest updates on News, Jobs & Business Ideas, and Opportunities.
Copyright Warning!
Contents on this website may not be republished, reproduced, or redistributed either in whole or in part without due permission or acknowledgment.
.
Proper acknowledgment includes, but not limited to (a) LINK BACK TO THE ARTICLE in the case of re-publication on online media, (b) Proper referencing in the case of usage in research, magazine, brochure, or academic purposes,.
.
All contents are protected by the Digital Millennium Copyright Act 1996 (DMCA).
.
The images, except where otherwise indicated, are taken directly from the web, if some images were inserted by mistake violating the copyright, please contact the administrator for immediate removal.
.
We publish all content with good intentions. If you own this content & believe your copyright was violated or infringed, please contact us at [[email protected]] for immediate removal.
🤑 Start Making Money from home today!
👉 Get the correct
FREE FOOTBALL PREDICTION
TIPS
and
Guides
today.
Click here