Telecom
Tips To Avoid Unnecessary Deduction On Your MTN, Glo, Airtel Or 9mobile Line
Immediately I heard that Wizkid's "sounds from the other side" album has been released, I started google searching my brains for ways to get enough data to download the album and also update some of my apps.
As a normal Naija boy that will always think of a cheaper way out, I found the end to my search as my brains started flashing red. So I smiled to myself and said, its only Airtel that can complete this job.
👉 Relocate to Canada Today!
Live, Study and Work in Canada.
No Payment is Required! Hurry Now click here to Apply >>
Immigrate to Canada
Sharply, I hustled ₦100, bought Airtel recharge card and sharply loaded it, getting ready for the ₦25 night browsing.
I set my alarm and quickly went to sleep around 8:30 pm hoping to wake up early, since they say, "early to bed, early to rise". By God's grace, I woke up at 6am.
Read Also: How To Borrow Data In Glo, MTN, Airtel, 9mobile In Nigeria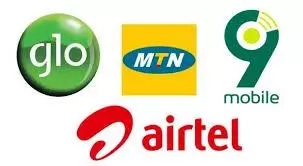 I checked my phone to see why I didn't hear my alarm ring. After my investigations, I discovered it rang, but only God can tell when it rang and the person that put it off.
Well I opted to try again the next night.  Around 8pm, I started putting my tools in place. I decided to check my balance before sleeping.
Lo and behold, I could only find ₦80. Where did ₦20 go ?, I had no answer to the question so I called customer care to verify, but nothing fruitful came out of it.
The customer care agent said I was charged for a French learning service. I wonder how I am expected to learn French with just text messages.
I angrily ended the call and planned towards the next night. By this time, I had just ₦80 remaining in the Sim. I went to sleep around 10pm with my alarm on and my phone right beside me.
👉 Relocate to Canada Today!
Live, Study and Work in Canada.
No Payment is Required! Hurry Now click here to Apply >>
Immigrate to Canada
Finally the alarm rang at 12 midnight. I woke up, but one voice kept telling me to sleep for one more hour since everything I wanted to do won't even take an hour.
The voice kept telling me to relax for an hour more. I reasoned with the voice and agreed. I went back to sleep, forgetting to reset my alarm.
Read Also: 10 Best Telecom Networks & Internet Service Providers in Nigeria
The aftermath was that I woke up 8 hours after. I was sad, but since I had ₦80 remaining, I planned for the next night.
Based on what happened the previous day, I decided to check my balance. I couldn't believe my eyes, I discovered that ₦50 had been deducted from my remaining ₦80.
I removed my battery and checked to see if it was actually my Sim card but unfortunately, IT WAS !. I was so sad, but I shook it off and decided to make enquiries.
Finally, one of their agents picked up and we discussed.  I asked why ₦50 was deducted  this time and he said I registered for personalized Bible. I was dumbfounded. I never registered for anything, I hardly use this Sim.
Well I told him to unsubscribe me and I ended the call. At this point, I had just ₦30 remaining from the ₦100 I loaded and I haven't even done anything.
Since I don't know how much they are planning to deduct the next time, I checked my balance and I decided to quickly do the subscription before I lose out totally. I subscribed for the night browsing service around 9am and also set my alarm so I won't sleep off.
I woke up at exactly 12am and my phone refused to browse. First, I thought it was network so I decided to test freebasics, but it worked.
I didn't want to believe I've been scammed again so I decided to go to sleep and wake up by 3am so I can try again. At exactly 3am, my alarm woke me up, I reached for my phone and started trying again, this time freebasics opened faster.
At this point, I knew Airtel Nigeria have successfully scammed me again. I know it seems like a funny incident because I've painted it to look so, but in the true light, it was quite painful.
The most worrisome part of this is that the Nigeria Communication Commission (NCC) are doing nothing to stop this forceful illegal deduction by service providers in the country, it is imperative to state that most Nigerians who are always conscious of their airtime have at one point or the other experienced this issue.
This is the major reason why I have decided to put up this post to educate readers on InfoGuideNigeria. Tips to reduce or completely stop these incessant deduction of airtime by service providers are listed below:
Read Also: A Full Review Of Airtel Data Plans, Bundles And Prices In Nigeria
1. Don't click on what you don't know
This is for those who browse with their phones. I have noticed that several pop-up messages always appears at intervals.
These pop-up usually requires you to activate a value added service, when the pop-up displays on your phone's screen, it only allows you to click continue, which most of us usually click ignorantly.
I have discovered that clicking "continue" subscribes you to the value added service being advertised in the pop-up message. Rather than clicking continue, it is better to go back to the previous page, reload and continue browsing.
2. Don't browse in a hurry
Browsing in a hurry is not advisable, especially as service providers tend to keep throwing online pop-up messages at us. Browsing in a hurry leaves you susceptible to ignorant  subscription of unwanted services.
Read Also: 7 Ways To check Glo Data Bonus
3. Put your phone on screen lock
Always enable screen lock on your phone. This is because service providers also use offline pop-up messages to make careless people subscribe for unwanted services.
For instance, your phone is in your pocket and the pop-up message comes in asking you to press 1-9 for activation and 0 to cancel.
There is a very high possibility of subscription as your phone may rub against your pocket, automatically activating a service you didn't bargain for.
4. Call customer care regularly
Call customer care regularly to know every value added services you have unknowingly subscribed for and how to deactivate them.
5. Don't ever subscribe for value added services
Since the internet is always available to get information on almost everything you need to know, I strongly believe that there shouldn't be a reason to activate any value added service which may not be easy to deactivate.
6. Don't forget to unsubscribe
If eventually you subscribe to any of the value added services, it is important to always deactivate once you are done. This is because most of these services are auto-renewed.
Read Also: How To Check 9mobile Bonus Balance
7. Use the DND (Do Not Disturb) code
Using the DND code also avoids deduction on your line. It is advisable to use the partial DND codes which can be found on your service provider's website. The full DND code has been noted to block thirdparty SMS such as bank alert, bulk SMS and the likes.
👇👇👇👇👇
Immigrate to Canada Via Job Offer!
Get latest Jobs in Canada for foreigners with visa sponsorship 2023 and how to apply. Don't miss this opportunity that can help you relocate to Canada with your family.
👇👇👇👇👇