Education
10 Easiest Science Courses in Nigeria
Here in this post, we are going to bring to you the 10 easiest science courses in Nigeria. We hope you find this article both helpful and informative.
If you are reading this right now, it is because you need detailed information on easy science courses in Nigerian Institutions.
First off, it would be great to know that there is no such thing as an easy course, especially after your first year in university.
Read Also: Promotion of Science and Technology Education in Nigeria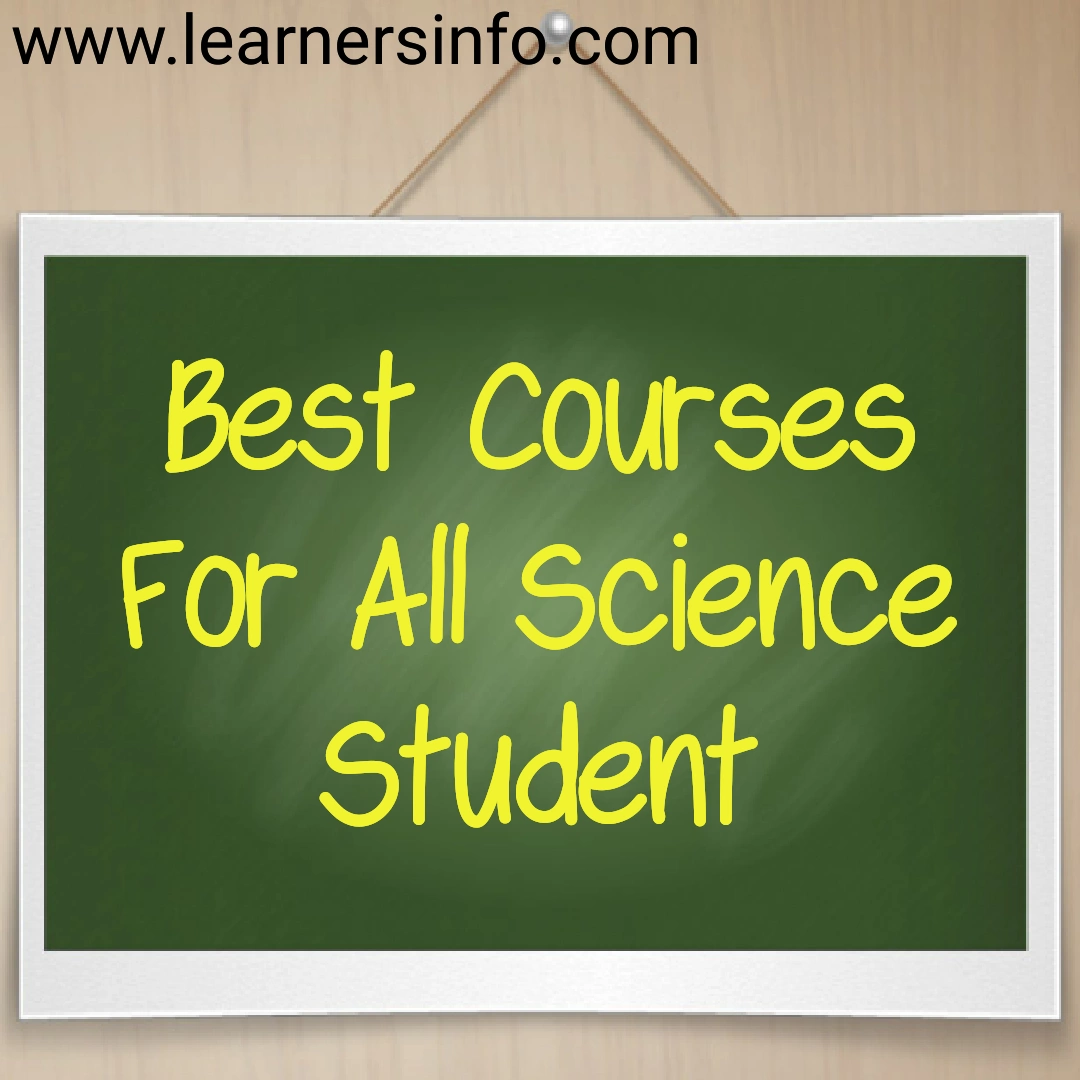 Once you begin to study departmental courses, you will get a better understanding of what I am saying. Like the adage goes; 'Experience is the best teacher'.
Anyway, there are still some science courses you can study and come out with good grades every time as long as science just comes to you naturally. The same applies to those who have to study really hard to understand.
Kindly note that all the courses listed here are offered in Nigerian Institutions, but not all institutions offer the courses altogether.
Be sure to check your JAMB brochure for admission requirements and institutions that offer your preferred choice of course. These courses include:
Read Also: 10 best Professional Courses in Computer Science and Benefits
1. Animal Science
As the name implies, this course is basically about the study of animals – from production to management. Considering that Nigeria's agriculture system is evolving, this is a great, easy, lucrative science course to go for.
Some career prospects exists for graduates in the field of Veterinary Medicine and Farm management. These lead to jobs in food processing industries, quality control, inspection, and grading of dairy products and poultry, and other important roles in pharmaceutical/biotechnology industries.
Youth empowerment programs are also an important part of the animal science program. To be considered for admission, students need to meet certain criteria/conditions. This includes compulsory good grades in Math, Biology and   Chemistry in both WASSCE and UTME examinations.
2. Botany and Ecological Studies
This course is all about the scientific study of plants ranging from lichens to flowering plants. Studying this course creates career opportunities in the fields of public health and environmental protection, forests/parks/wilderness management, and other related fields, all of which makes this course a really lucrative one.
Requirements needed to study this course in Nigerian institutions include good grades in Biology, Chemistry and any other science subject, for UTME and five(5) credit passes in English Language, Math, Physics, Chemistry and Biology for WASSCE.
3. Chemistry
Yes, you read that right, Chemistry! Choosing to study chemistry opens doors to an exciting range of career options.
From a practical scientist like the food scientists or forensic scientists to an academic specialist, all can be achieved through this 'contemporary, multi-disciplinary degree program'.
There are lots of jobs out there for anyone with a good degree in Chemistry, so do not limit yourself to the fields mentioned here.
The course is not just lucrative, but also really easy contrary to popular beliefs. All you need is a solid foundation in Chemistry subject and a few passes in other subjects combined for admission.
Even in the Institution, after your first year, you get to explore just Chemistry in deeper levels with just one or two elective courses. So, depending on how good you are with the course, this just might be your goldmine.
Read Also: Relationships Between Science And Technology
4. Microbiology
A BSc Microbiology course involves the study of the biology of microorganisms like bacteria, viruses, fungi and protozoan parasites.
Career opportunities exists in several fields depending on which area of Microbiology is your specialty. From food and drink industries through forensic laboratories to higher education institutions, jobs are endless, and well paying.
Note that you will spend your first year learning fundamental concepts before specializing in microbiology topics in your second and final year.
Requirements for admission are still the same basics for every science course – credit passes in related subjects in WASSCE as well as for UTME.
5. Science Laboratory Technology
With a science background and the desire to support analysis, investigation, research and development, you could study the course as well as work as a scientific laboratory technician performing various hematological, chemical, immunological and microbiological tests on blood and body fluids.
In Nigeria, this is one of the highly competitive courses in its Institutions. Not just because of the ease and simplicity of the course, but because job opportunities are readily available right after graduation.
Basic requirements for admission are: Five(5) SSCE credit passes in English Language, Mathematics, Chemistry, Biology and Physics and good grades in Biology, Chemistry and either Physics or Mathematics for UTME.
6. Soil Science
This course majors in studying the soil as a natural resource on Earth's surface. It is one of the easiest science courses to study here in Nigeria.
A good accredited soil science degree earns students jobs as Geologists, Soil Scientists, Research Technicians, and the list goes on. All you need is a solid foundation in Chemistry, Physics/Mathematics and either one of Biology or Agricultural Science.
7. Telecommunication Science
This is a really competitive course with a rapidly booming industry that offers lucrative jobs to students with accredited degrees.
The best part about it is, you do not really have to be in school to study thanks to accredited educational institutions that offer online classes which are not expensive and really simple to learn.
Some top jobs in this area include; Radio Frequency Engineer, Telecoms Researcher, Network Designer, and so on. You will need at least a BSc Degree in the course to begin the journey of a lucrative career.
Requirements for admission are excellent grades in Mathematics, Physics and either Biology/Chemistry/Economics or Geography. The same applies for UTME as the English Language is a compulsory subject to write.
Read Also: 10 Importance of Basic Education In Nigeria
8. Textile Science and Technology
A really beautiful and simple course, it is saddening that just a few Nigerian Institutions offer it. The course is more like an engineering one, but this time, those principles are channelled into the field of textile.
Graduates of this course are highly sought after by multinational corporations, but that is not to say they cannot work anywhere else.
On the contrary, job opportunities are not restricted for them. A surefire way to study this course is through excellence in Mathematics, Physics, and Chemistry.
9. Veterinary Science

Dealing with the treatment and prevention of diseases in animals, they help improve human health by monitoring and controlling diseases, food safety and performing basic medical research.
Ecologists, Science Writers, Veterinary Nurses and other job opportunities exist for graduates of Veterinary Science graduates in Nigerian Institutions. The basic courses needed are Physics, Chemistry and Biology for both WASSCE and UTME
10. Zoology
This is a course that serves great importance to man as it helps him in the recognition and adaptation of his environment.
Successful graduates work as Zoologists, Ecologists, Conservationists, and so on. Excellence in Biology subject and any two of Physics, Chemistry and Mathematics is a stepping stone to studying the course in any Nigerian Institution of your choice.
To sum it all up, all of the courses listed above are the easiest science courses in Nigeria, each with a lucrative career soon after completion of the program and graduation from the institution.
Read Also: The Role of Education in Economic Development in Nigeria
Let it be noted that each course takes precisely four(4) years to complete. As at now, proper research has been conducted on the topic and every information slated above is unique, true and up to date.
The aim of this guide is to help show you easy and lucrative science courses to go for in Nigeria. So, look no further. Dust your books, study your JAMB brochure and make a choice. You won't regret it. See you there!
🤑 Start making money from home today!
👉 Get correct FREE TIPS and Guides on how to make money from home today. Click here to start
.
👍Showcase your business here!
With over 1M unique users per month across all channels, we have a large audience for you to showcase your products and services. Simply get in touch via 👉 marketing@Infoguidenigeria.com.
🤑 Make Money now!
👉 Make money writing for us. Apply for Freelance writing jobs in Nigeria.
👉 Make Money as InfoGuideNigeria Advertising Agents, read more here
✍️ Be Our Guest Publisher!
Do you have a press release, breaking news,  or any other helpful information to share with our growing readers? If yes, send your article to 👉 infoguidepr@gmail.com.
We will be glad to publish it if the information is useful to our audience.
.
This post can be helpful to somebody else, please share it on Facebook, Whatsapp, Telegram and Twitter. There are buttons below for this (easy to use too)!
Copyright Warning!
Contents on this website may not be republished, reproduced, redistributed either in whole or in part without due permission or acknowledgment.
.
Proper acknowledgment includes, but not limited to (a) LINK BACK TO THE ARTICLE in the case of re-publication on online media, (b) Proper referencing in the case of usage in research, magazine, brochure, or academic purposes,.
.
All contents are protected by the Digital Millennium Copyright Act 1996 (DMCA).
.
We publish all contents with good intentions. If you own this content & believe your copyright was violated or infringed, please contact us at [infoguidenigeria@gmail.com] to file a complaint and we will take necessary actions immediately.