Education
Promotion of Science and Technology Education in Nigeria
Here in this post, we are going to bring you ways that will aid the promotion of science and technology education in Nigeria.
Education, as we all know, is widely considered to be the bedrock of national advancement of nations. It is also described as that engine room where manpower are developed.
Education however, is a system, where there is formal teaching and formal learning. Education, irrespective of what level, do offers a platform, where the child of a poor man can be privilege to rob shoulder with the child of a wealthy man.
Read Also: 10 Problems of Science Education in Nigeria and Possible Solution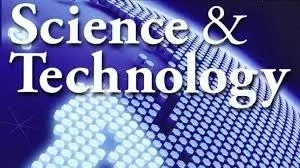 Having said that, it is worthy to note that, education in science and technology is an important education, since such education will enable nations of the world to explore available opportunities such that will cause these nations to breakthrough scientifically and technologically. However, before we continue, let us take a look at what is referred to as science education and technology education.
Science Education
Science education is a systematic study of all things that are subject to examination, and testing as well as, verification.
Science is a word coined out of a Latin word "scire", which means "to know." From when it was developed, science has metamorphose into one major important fields of study.
Presently, various aspects of science has investigated into almost all things which can be observed today and detected.
Science, for the most part, has influences the way people see and understand the earth and other planets, including humans and living things, and also non-living things.
Read Also: 7 Roles of Educational Technology in Nigerian University Education
Technology Education
Technology for instance, is a general term that is used for process, where the human beings will invent equipment and tools and machines in order to fast tract the control and the understanding of how the material environment is, for the purpose of improving on the living standard of humans.
The word, technology is derived from the Greek words 'tekhnē', which means an 'art' or 'craft', as well as, 'logia'. It can also means a field of study.
In a concrete term, technology can be referred literally to a study or science of arting. Study has revealed that, science and technology are that aspect of important level for development, of course, such development engenders civilization and commercialization and industrialization.
Of late, the international rate of technological advancement has so increased, that innovations and creativity are at the geometrical rate, geographical boundaries and limitations notwithstanding, let alone the social and the political inclinations.
How Then Can Nigeria Promote Science And Technology Education In The Country?
The answer to the question above is not farfetched. Science and technology education can be promoted in Nigeria. Having said that, I will, in this article, be discussing some of those ways Nigeria can adopt to promote science and technology education in the country. Below are some of the ways:
Read Also: History of Technology in Nigeria
1. Adequate Provision Must Be Made In Allocating Funds For Education Sector
There is need for adequate provision of funds to be used in the education sector in the country. This is primary the duty of the government.
The federal government of Nigeria, as part of its functions, must have to allocate adequate funds to education sector, at least, in conformity with the international standards and global practices.
Schools managers are not left out of this arrangement. They are expected to also make sure that they attained commendable feats, such as virile national growth via science and technology education.
Globally, nations as we know of late, are being driven by latest scientific discoveries and new technological breakthrough.
Hence Nigeria, as a nation, cannot afford to stay behind this breakthrough. Now is indeed, the time perhaps, Nigeria was waiting for so that they can chart a new path for science and technological education in Nigeria.
2. Nigerians Must Be Resolute To Support The Efforts Of The Government
For Nigeria, as a nation to make any reasonable or meaningful effects on science and technology education, then there is need that Nigerians be resolute in their support to the efforts of the government.
That is, in the area of providing infrastructure, and equipment, including personnel as well as resources. Parents in the other hand have to make sure that they are available to assist via association, such as, a proactive Parent and Teacher Associations.
The Nigerian youths on their part must ensure that they are creative, they must also be ready and be committed to learning new and latest discoveries, such that will enlightened their minds to new skills and knowledge.
On the part of teachers, they must be ready to embrace training regularly, and then re-trained themselves in order to be conversant with the current trends in the field of science and technology.
Read Also: Relationships Between Science And Technology
3. Nigerian Artisans And Tradesmen And Technicians And Technologists Be Involved As Science Teachers
I will suggest that, it is necessary to bring in Nigerian artisans, and tradesmen, and technicians, and technologists as well as, engineers if possible to serve as science and technology facilitators and teachers.
And if there is any related field, let this set of professionals be involved. Nigeria, as a nation can learn from countries, like Japan, and United States of America including other nations, that succeeded in the promotion of science and technology education in their individual nations.
The Nigeria case cannot take a different way. All what Nigeria needs is to make commitment to pursue the promotion of science and technology education with sincerity of purpose and with total commitment, including political will to implement every laudable policy in this regard.
4. Nigeria Should Be Ready To Strengthen Mathematics And Science Education
For any nation to remain important and relevant in this competitive world, then the mathematics and technology and science education must be strengthened at every level of Nigerian education system.
Achieving this is equivalent of exposing teachers and students in the country to the latest modern methods of teaching and learning processes, and this must happen at every level of Nigeria's education system.
It is no news that the performance of Nigerian students in Secondary School Certificate Examination, and National Education Commission as well as, Joint Admission Matriculation Board examinations was in the decline in subjects that are related to science, hence there is need to address the problem.
Read Also: 14 Ways To Improve Education In Nigeria
Conclusion
Having said that, it is worthy to note that, education in science and technology is an important education, since such education will enable nations of the world to explore available opportunities such that will cause these nations to breakthrough scientifically and technologically.
This post can be helpful to somebody else, please share it on Facebook, Whatsapp, Telegram and Twitter. There are buttons below for this (easy to use too)!
Copyright Warning!
Contents on this website may not be republished, reproduced, redistributed either in whole or in part without due permission or acknowledgment.

.
Proper acknowledgment includes, but not limited to (a) LINK BACK TO THE ARTICLE in the case of re-publication on online media, (b) Proper referencing in the case of usage in research, magazine, brochure, or academic purposes,.

.
All contents are protected by the Digital Millennium Copyright Act 1996 (DMCA).

.
We publish all contents with good intentions. If you own this content & believe your copyright was violated or infringed, please contact us at [infoguidenigeria@gmail.com] to file a complaint and we will take necessary actions immediately.
🤑 Start making money from home today!
👉 Get correct FREE TIPS and Guides on how to make money from home today. Click here to start
.
👍Advertise your business here!
With over 1M unique users per month across all channels, we have a large audience for you to showcase your products and services. Simply get in touch via 👉 marketing@Infoguidenigeria.com.
🤑 Make Money now!
👉 Make money writing for us. Apply for Freelance writing jobs in Nigeria.
👉 Make Money as InfoGuideNigeria Advertising Agents, read more here
.