Politics
7 Functions of Nigerian Federalism
In this post, we look at the 7 Functions of Nigerian Federalism. The term, federalism is describing a system of rule, whereby, sovereignty, according to the constitution is shared between a national government and the component political units.
Federalism can also be referred to a system of government, where power, I mean political powers are shared between federal government and the state government, the system can also be referred to a federation., and this power is shared  constitutionally among federating units.
Federalism is synonymous to a democratic system of government, it is a system of government that is based on democratic rule.
Read Also: Problems and prospects of Federalism in Nigeria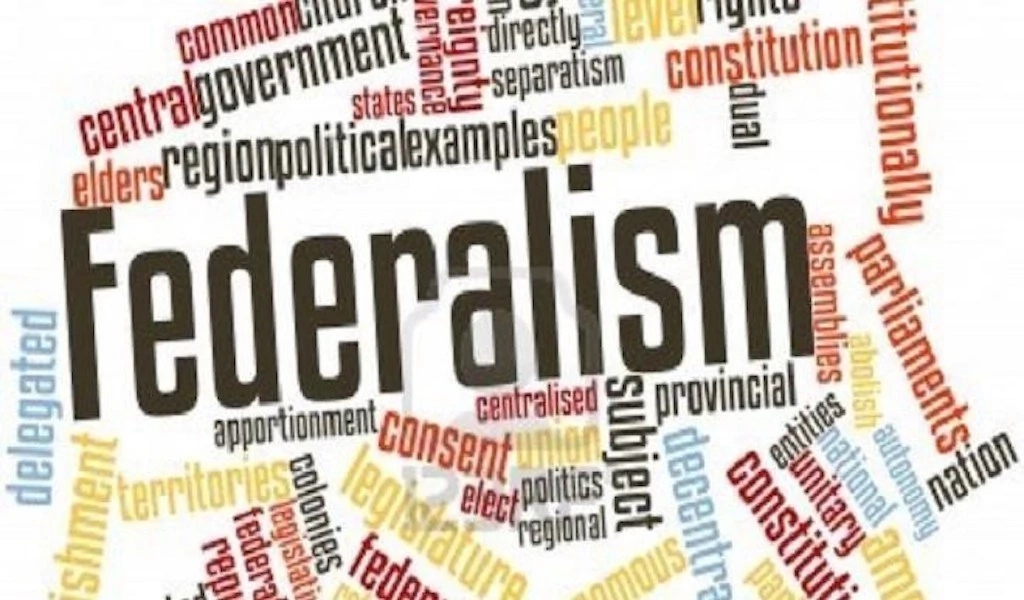 What is Federalism?
Federalism is a system of rule that shared governmental powers between national government and component state, and this could be Federal government and state government and even local government.
7 Functions of Nigerian Federalism
In federalism, there are features that are prevalent, pointing to observers that truly, this in a federal system of government, there are functions attributed to federalism, hence, In  this article, we are going to look at the functions of federalism together.
Read Also: 10 Problems Of E-Governance In Nigeria And Possible Solutions
1. Protects the Minorities
The nation Nigeria, is a plural society, comprises of several ethnic groups with different languages, apart from the renowned three, the Igbo's, the Yorubas, and the Hausas, there are several other ethnic groups within the Nigerian federation.
Some are micro, while others are macro in nature. So in a nation, where you have ethnic majorities and ethnic minorities, there is bound to be ethnic majorities' domination over ethnic minorities.
So given the ethnic plurality nature of Nigeria, the best system of government that would have favour it is federalism hence, the adoption of federalism in Nigeria.
This system of government has indeed protects the rights of the ethnic minorities based on the principle of federalism, where governmental powers are constitutionally shared between and among the component units of the federation.
2. Shares Powers Between Central And Component Units
Nigeria is widely reputed to be the largest black country in the world with  an area spanning up to about 923,768km2.
As large as a country, like Nigeria, it would have been next to impossible for one man to rule Nigeria from the top, and should that happened, there would have been issues in this nation, one man exercising power over the entire federating units would have caused marginalization, and neglect and anger, and frustration, aggression and that would have brought woe to the Nigerian system of government, but who knows why federalism was adopted.
In federalism, governmental powers are shared between the central and among the component units of the federation. Therefore, by the virtue of the functions of federalism, governmental powers are shared between federal, state and local government.
Read Also: Cost of Governance In Nigeria
3. Enhances Even Development
Nigeria is a large country with large area of land mass, having about 36 states, including the federal capital territory.
It would have been impossible to spread developmental projects across the entire nation, if it was to be governed by an individual at the center, even when that would have been possible, to have monitor those projects to ensure that those projects are implemented would have been no small task.
Besides that,  religious sentiment, tribal sentiment and political sentiment would have dubbed several regions within Nigeria of developmental projects.
But federalism has prevailed. According to the principle of federalism, political powers are shared hence, developmental projects have been spread evenly through the shared governmental powers.
4. Strengthens Nigeria's Unity
It was the amalgamation of 1914 that brought Nigeria into one entity as a nation, ethnicity, religious, languages, political divides notwithstanding.
Since 1967 or so, till date, there have been, and there are still series of agitations, demanding that Nigeria be divided, and as a result of this agitation, Nigerians have gone into war.
Nigeria fought civil war between 1967 and 1970, all because of the agitation demanding that Nigeria be broken, be divided, but because Nigeria is practicing federalism, the constitution did not permit that, so by the principle of federalism Nigeria still remained. one political entity.
Read Also: Group tasks politicians on sustenance of democratic process
5. Advances Economic Development
Decentralization of governmental powers are synonymous to economic development, the reason is obvious, by virtue of decentralizing powers, one is indirectly drawing a frame work for development.
No doubt, Nigeria is a federalism, a federation, and it is clearly stated that every federating unit constitutionally is entitled to develop and manage resources found within its domain, and then play a certain percentage to the center, think about it, if every federating unit in the federation will discover either natural or man made resources, manage same and pay a certain percentage to the center, imaging what would have become of Nigeria's economy, there would be improvement. Therefore, with such arrangement under federalism, the economy will improved.
6. Encourages Responsible Governance
Federalism was adopted in Nigeria with a view to encourage good and responsible governance. I did mentioned here that federalism is synonymous to democratic system of government.
And democracy is the government of the people, for the people and by the people, in other words, political leaders are holding powers on trust, the powers were entrusted to the leaders by the electorates, meaning leaders cannot hold powers without the consent of the electorates, that is why in federalism, leaders are accountable to the people.
You can never compare federalism with Aguiyi Ironsi's administration for example. Ironsi was aiming at turning Nigeria into Unitary system of government, so federalism was suspended, and image the atrocities that surrounded Ironsi's administration.
So it was after. his death that federalism returned to Nigeria. In federalism, there is accountability, there is transparency.
7. Manages And Maintains And Secures Nigeria
Nigeria as a nation has succeeded in commanding influence among member states by the virtue of its size. I have said that Nigeria is reputed to be the largest black country around, even Nigeria has claimed to be the giant of Africa by its population, and many other countries outside there see Nigeria truly as the giant of Africa. By its size and population.
Nigeria has succeeded in wielding power over other countries particularly within Africa. This has earned Nigeria recognition, respect, security thus, scared disgruntled nations from Nigeria. The reason is Nigeria is federalism.
Read Also: How to Enhance Efficiency in Government through Public Service
Conclusion
In federalism governmental powers  are shared between federal government, state government and local government.
Buy and Sell Bitcoin in Nigeria - Register for free on Luno
Click here to see the latest
Study Abroad Scholarships and Guides
Click here to see the latest
Jobs opportunities in Nigeria
.
Copyright Warning!
We work really hard and put a lot of effort and resources into our content, providing our readers with plagiarism-free articles, original and high-quality texts. Contents on this website may not be copied, republished, reproduced, redistributed either in whole or in part without due permission or acknowledgement.
Proper acknowledgement include, but not limited to (a) Proper referencing in the case of usage in research, magazine, brochure, or academic purposes, (b)"FAIR USE" in the case of re-publication on online media. About possible consequences you can read here: What are the consequences of copyright infringement? In an effort to protect our intellectual properties, we may report your website to Google without prior notice and your website be removed from search engines and you may receive a strike. All contents are protected by the Digital Millennium Copyright Act 1996 (DMCA).