Building
How To Start Glass Selling Business In Nigeria
Business Introduction
Today, glass as a material is fast replacing wood and has found application in doors, windows, cupboards, showcases etc. So, going into the selling of glass or different kinds is indeed a good thing to do in Nigeria.
In Nigeria, a large proportion of glass goes into the building industry. However, as noted above, glass comes in diverse varieties and with many uses. So, you have to take a stand as to which aspect of this business you are going into.
👉 Relocate to Canada Today!
Live, Study and Work in Canada.
No Payment is Required! Hurry Now click here to Apply >>
Immigrate to Canada
I advise you to go for glass selling business targeting the building industry; it pays more than others. The demand here is higher, and you could sell either in wholesale or retail. For wholesales, you need to import the product in large quantities.
Read Also: Cost of Building Materials in Nigeria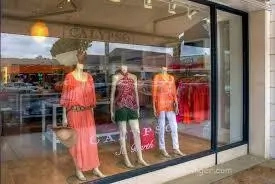 How To Classify Or Grade Glass
How the glass is made often determine the product that you can find in the market. You need some background knowledge of the glass and its kinds. There is fiberglass.
The fiberglass is a light hard substance made from fiberglass, often used to make objects such as container and boat. Another one is crystal glass. This one is a clear glass of good quality.
We also have the cut glass which is the one with designs cut into its surface.  If you talk about Pyrex, it means that a type of strong glass used for making bowls and dishes that do not break in a hot oven.
Types of Glasses You Can Sell In Nigeria
As you have been told earlier, there are different types of glass. Knowing the types of glass will help you to know where you can focus on. Actually, many Nigerian need most of this types of glasses. These are some of the types of glasses you can find in the market:
Read Also: 4 Factors Affecting Cost of Building Construction in Nigeria
Borosilicate Glass
This is a common glass. We are familiar with this in the form of ovenware or heat-resisting ware. This can be sold to some companies who are making this electronic device, and it can also be sold for the replacement of such glass.
👉 Relocate to Canada Today!
Live, Study and Work in Canada.
No Payment is Required! Hurry Now click here to Apply >>
Immigrate to Canada
Commercial Glass
We are familiar with glasses for bottles, jars as well as flat windows or wall either at home or office. These are referred to as commercial glass. It is good to venture into business glass or glasses in Nigeria.
There are many companies in the country that can buy this product from you, especially bottles. Although some of these companies are recycling their bottles, you can still partner with them in the recycling process. All you need to do is to have background knowledge on recycling process.
Lead Glass
Another type of glass that is good for your business is lead glass. It has higher lead oxide contents, about 65% of it, and it may be used as radiation shielding.
If you have an interest in this kind of glass, it is advisable to venture into it importation because it is not common in the country.
You can get this product from one of these 'advanced countries' outside Africa. The area where you sell this product is the hospital because it is often used for X-ray. Some people call it X-ray glass.
Basic Considerations For Starting Your Glass Business in Nigeria
Learn The Trade First
Before you start your business, you need to learn the trade first. This you can do via apprenticeship from people who have adequate knowledge about the business.
This will make you know the business strategies. While doing so, you will meet some customers who may later become your return clients.
Read Also: The Cost of Building Plan in Nigeria
Get A Glass Selling Business Plan
This kind of business requires an adequate plan. The business concept must be included in your plan. You need to plan for the financial need to commence the business.
You also need to plan for your market strategies. The products and services and competitive advantages should be missed. You should include the background and management team and key employees you need.
Study Your Environment
Studying your environment is very essential. This is part of your business strategy. You need to know the kind of houses that people are building.
Is it an industrial area or residential? If it is a residential area, the need of people will focus on flat window glass or flat wall glass.
Another thing you must consider is the orientation of the people of your area. In some area in Nigeria, your clients will not mind any amount you sell your product, while in some areas, your clients enjoy, low price product.
In order to get profit, consider the needs of your clients. You can also focus on the products that they can afford.
Education And Training
All you need is the capacity to read and write. If you know how and where to buy or import your product, then you are good to go.
Since this is just about the selling of glass, you do not need to undergo any lengthy training in a tertiary institution to get the knowledge.
Simply undergo apprenticeship for about six (6) months with someone already into and succeeded in this business. That's all you need.
Read Also: How To Start Car Tyre Selling Business In Nigeria
Business Registration
To function well as a businessman or businesswoman in Nigeria, registration of your company name under the government and association is very pivotal. To register with the government, you go to Corporate Affairs Commission of Nigeria (C.A.C).
You may then proceed to your association (if there is) nearest to you to register your company so that nothing will hinder your service when the business is booming.
The advantages of business registration is that it secures your business and gives you the right standing before the law.
Product Advertisement
The basic advertisement here is to display your product just the way you see others do, that is, strategically by the roadside. To get more patronage, you need then choose to take a step further.
An extra advertisement may be in the media, either print or electronic. Radio advertisement will reach a larger audience near and far. But the disadvantage is that they cannot see the product.
If it is on television, your audience will see and hear about your products and services. In the print media, you only put the image of your products, services in the newspaper.
You can also advertise on the social media platforms, such as Facebook, Twitter, WhatsApp, Instagram, LinkedIn et cetera.
Read Also: How To Start AC Repair Business In Nigeria
Summary
Selling glass in Nigeria is a very good business idea. It is a lucrative business that you can venture in. Before you start your business, you must do a kind of environmental study.
In case you do not have much idea about the business, you need to learn from those who have experiences in the business. Please, leave a comment behind if you need more guidance.
📢

We are hiring writers!
Article Writing Jobs
- We are hiring good freelance writers -
Click here to apply