Here in this post, we are going to proffer solutions on how to improve Nigerian legal system. we hope you find the article informative.
The Nigerian legal system supposed be a source of hope for a common man on the street. How true is this statement, is the Nigerian legal system truly the last hope for a common man?
Findings have however, revealed that, the above statement is not true, owing to the menace of justice, and corruption as well as, the continued dependence of the system on government.
Read Also: Lawyer Fees And Scale of Charges For Legal Practitioners In Nigeria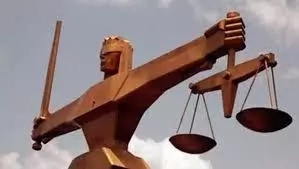 You know what? Even the church has spoken in condemnation over the Nigerian legal system, and for church to attempt to draw a progressive analogy of what the Nigerian legal system is, clearly depicts that perhaps, there is a problem.
Nevertheless, although for the Nigerian legal system to keep to its statutory functions, and ensure that issue like corruption is eradicated completely in Nigeria, may have been a herculean task.
But that can be realized if only the Nigerian legal system can comply or adheres to the high standards of independence, and then maintain its impartiality, and integrity as well as accountability.
Of course, we are aware that, the duty of the judiciary is simply to make sure that it directs the society properly in order to attain truth and justice, but it is unfortunate that justice and truth is waned away with time with the problems of corruption and the interference of the federal or state government in the judicial system of Nigeria
Nigerians have reliably observed that, the troubling issues, which have to do with corruption in the country, and the executive arm controlling and manipulating the judiciary has indeed continue to undermine the ability of the judiciary to effectively secure that truth and justice in the society. These troubling have really hampered the fair trial in the country.
As a result, honesty and impartial decision making in the judiciary, which of course, is vital to the credibility of the Nigerian judiciary, has been relatively waned away with time.
But I believed the legal system of Nigeria can be pushed towards achieving justice and truth, if the system be allowed to function optimally. How then can the Nigerian legal system be improved. It is the area I am focusing on in this article.
Read Also: How To Become A Successful Lawyer In Nigeria
What Are The Ways To Improve Nigerian Legal System?
Quite a number of ways, and I will be discussing some of those ways in this article right away. Below are some of those ways:
1. Sustenance Of The Judiciary Reforms
There should be sustenance of the judiciary reforms in order to improve the Nigerian legal system. It is this Nigerian legal system reforms, if sustained, that will help in the weeding of judges, who are corrupt and magistrates, who are also corrupt from the Nigerian courts, in order to make sure that, way is paved to the attainment of justice and truth in the society. This is very important!
2. Adoption Of Transparent Appointment Within The Nigerian Legal System
Until the appointments processes within the Nigerian legal system is done with transparency, the Nigerian legal system may not be improved.
And if the Nigerian legal system must have to function effectively and at the same time attain justice and truth in the Nigerian courts, there is therefore, need for clearly transparent appointment process for judiciary appointees, for example, the appointment for judges and the appointment of magistrates.
This appointments should be done based on merit and competency, and not on ethnicity, which of course, has taken a centre stage during appointments within the Nigerian legal system.
While appointing members of the Nigerian legal system, there must be great care, why? It is because only vibrant, and competent and persons of integrity should be appointed.
Because when a judge, for instance, is honest, and high minded, well able and fearless, he is that judge, who will serve as the most valuable servant for the Nigerian democracy, since he will help in illuminating justice, when interpreting as well as, applying the law.
Read Also: 6 Exclusive Rights Of A Legal Practitioner In Nigeria
3. Promotion Of Truth And Justice And Learning To Adopt 'Benefit Of Doubt Syndrome'
I will suggest that the role of the Nigerian legal system may be harassed by the relevant judicial authorities, but not necessarily be condemned.
Members of the legal system have duties to proactively add some sort of inspirations to their fellow members who are actually working in the institution, such that, the Nigerian legal system can become that veritable instrument to both the human and the societal growth.
But you know what? The Nigerian legal system can, indeed be made to serve that purpose, if only if the system will love to take a leap for the purpose of promoting truth, and promoting justice, as well as, learning to adopting the benefit of doubt syndrome.
4. Another Judicial Reform To Address Nigerian Legal System Challenges
There should be another call for judicial reform. A reform that will need cultural change as well as, systemic change, when justice is delivered.
Such reform should take into consideration the implementation of the Nigerian legal system reform provisions, including adherence to these provisions. The reform should provide for management system that will encourage strict judicial evaluation performance.
5. Prosecuting War Against Judicial Corruption
For Nigerian legal system to be improved, there is need to wage war against judiciary corruption. Let the relevant judicial authorities take bold step to making sure that, it prosecute effectively a war against every judicial corruption within the Nigerian legal system.
Let the authorities call for the review of all the strategies, as was adopted by the National Judicial Commission in order to ensure that the Nigerian legal system reforms are institutionalized so that the judiciary can be re-positioned to serve the Nigerian people's interest.
Read Also: Functions Of Nigerian Legal System
6. Granting Of The Nigerian Legal System Independence
The court or the judiciary as a whole will not be able to perform efficiently and creditably, until its independence is guaranteed.
How do you secure judiciary independent in Nigeria? To get the judiciary independent, the government must have to grant it.
Therefore, gaining true judicial independent, the Nigerian government must grant to its true financial autonomy, and its full self-accounting status, as a judicial body.
In complying to the judiciary independent, every money due for the Nigerian legal system should be immediately released to the judiciary once it is approved in the budgets of either the federal government or the state government.
7. Corrupt Judges Should Be Subjected To Full Criminal Trial
The idea of merely dismissing a corrupt Judge or retiring him without announcing it when he is found wanting, that is, found culpable, as it is now done by the National Judicial Commission, should be discouraged.
When a Judge is found culpable of involving in judicial corruption, he should be allowed to face the full criminal trial.
For instance, once it is established that a particular Judge is found corrupt, the next thing that happened is that, he should be tried.
This development suggests judiciary operation with moral authority. Give corruption the kind of treatment it does deserves.
Read Also: How To Become A Successful Lawyer In Nigeria
Conclusion
But I believed the legal system of Nigeria can be pushed towards achieving justice and truth, if the system be allowed to function optimally.
Information is Power!
Don't miss any valuable information or opportunity that can change your life, business, and family positively and permanently.
👇👇👇👇👇
For Latest updates on News, Jobs & Business Ideas, and Opportunities.
Copyright Warning!
Contents on this website may not be republished, reproduced, or redistributed either in whole or in part without due permission or acknowledgment.
.
Proper acknowledgment includes, but not limited to (a) LINK BACK TO THE ARTICLE in the case of re-publication on online media, (b) Proper referencing in the case of usage in research, magazine, brochure, or academic purposes,.
.
All contents are protected by the Digital Millennium Copyright Act 1996 (DMCA).
.
The images, except where otherwise indicated, are taken directly from the web, if some images were inserted by mistake violating the copyright, please contact the administrator for immediate removal.
.
We publish all content with good intentions. If you own this content & believe your copyright was violated or infringed, please contact us at [infoguidenigeria@gmail.com] for immediate removal.
🤑 Start Making Money from home today!
👉 Get the correct
FREE FOOTBALL PREDICTION
TIPS
and
Guides
today.
Click here
.
👍Advertise your business here!
With over 1M unique users per month across all channels, we have a large audience for you to showcase your products and services. Simply get in touch via 👉 marketing@Infoguidenigeria.com.
🤑 Make Money now!
👉 Make money writing for us. Apply for Freelance writing jobs in Nigeria.
👉 Make Money as InfoGuideNigeria Advertising Agents, read more here
.