Legal Aids
Lawyer Fees And Scale of Charges For Legal Practitioners In Nigeria
They say Lawyers are liars, but you still employ them when you get into serious trouble or when you feel cheated and outwitted.
Well, lucky for you all, nobody is suing even though they are being defamed daily; as long as what they do for you has some financial rewards in return.
Lawyers Fees
The Rules of Professional Conduct (RPC) 2007 is a guide containing the way and manner a Lawyer must conduct himself in relating with his colleagues, clients and to the Legal profession itself.
Read Also: 6 Steps To Start A Law Firm In Nigeria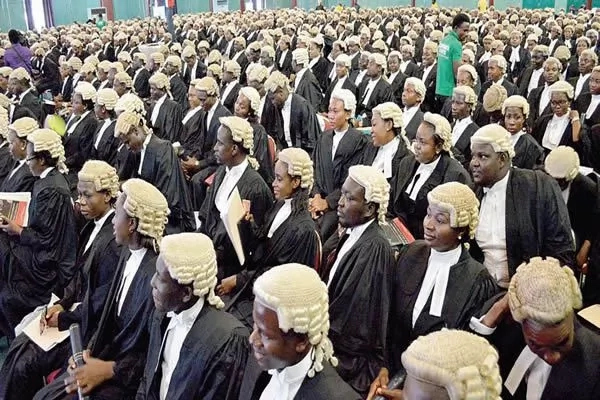 As such, there are actions and characters expected of a Lawyer as well as those which are unacceptable. It also has codified in it, rules governing the emolument of a Legal practitioner, including the limitations of a Lawyer in charging a client; all of which shall be enumerated below as found in sections 48-54 of the Statute.
1. All Legal Practitioners are entitled to remuneration just like any other professional who renders his services to man.
However, Lawyers must be separately remunerated for each work they do and are prohibited from having a fixed salary for each case they handle.
Read Also: Punishment For Corruption Under Nigerian Law
2. A Lawyer may accept general or special retainers. This means that a Lawyer can be retained but must not be involved in a case that will be detrimental to the interest of the client paying him.
3. A Lawyer is entitled to contingent fee; it is not against public policy.
4. A Legal Practitioner is prohibited from bearing the expenses of litigation on behalf of his client. However, the Legal Practitioner can pay in advance as a matter of convenience but must be reimbursed subsequently.
5. In charging a client, it is unlawful for a Lawyer to overcharge and even undercharge. The fact that such client can afford it shouldn't be an avenue for exploitation. On the other hand, a client is not financially capable of a good counsel may receive special consideration.
6. A Legal Practitioner is prohibited from sharing his legal fees with anyone expect with his co-counsel in a case.
7. It is incongruous with the Law for a Lawyer to accept commissions, compensations or gifts from his client's opponent without the knowledge of his client.
Read Also: Punishment For Offences Relating To Unlawful Assemblies And Breaches Of Peace In Nigeria
Factors To Consider In The Determination Of Legal Fees
Under the Rules of Professional Conduct, the following are the provisions of the Law regarding the determinations of Legal Fees
1. The time and labour required, the novelty and difficulty of the questions involved and the skill needed in handling the case.
2. Whether the acceptance of employment will prevent the Lawyer from making an appearance in other cases.
3. Whether the acceptance of the employment will involve the loss of other employment while employed in that case.
4. The customary charges of the Bar for similar services.
5. The amount involved in the controversy and the benefits resulting to the client from the services.
6. The contingency or the certainty of the compensation
7. The character of the employment, whether casual or for an established and constant client.
Read Also: Punishments For Kidnapping Under Nigerian Law
The above are guides in charging a client, they might not necessarily have to be rigidly followed as other factors might be considered by the Legal Practitioner.
From the aforementioned, the Law itself does not lay down the exact amount a Legal practitioner must charge a client but guides as to how to go about it.
In as much as Lawyers are entitled to remuneration, they can handle cases free of charge without being penalized for it. In situations like that, such services are referred to as pro bono cases.
In practice, there are no specific charges or prices attached to legal services to be provided by a Lawyer. It usually depends on the Lawyer who is handling the case.
For example, a fresh graduate from the Nigerian Law School cannot charge as high as an experienced Lawyer who has been in practice for the past twelve years.
Also, employing a Senior Advocate of Nigeria automatically implies more money involved. Anyone who financially incapable of eating three times a day can forget about this "package".
A Senior Advocate of Nigeria (SAN) is the highest rank one can attain at the Bar and as such, they have preferential treatment in any Legal proceedings.
A case that was scheduled to be heard before a Senior Advocate of Nigeria's case can be pushed backwards for a SAN's matter to be heard first.
By employing a SAN, one is sure of a speedy trial and an efficacious legal representation, compared to a regular Lawyer.
Hence, a Senior Advocate can charge one million naira for legal representation alone while a senior Lawyer who has been in practice for twelve years can charge five hundred thousand for the same thing.
Read Also: Punishment For Forgery Under Nigerian Law
A fresh graduate can charge about two hundred and fifty thousand naira for the same job, being a 'nobody' in the legal realm.
The caliber of client being represented is also put into consideration in billing. It still doesn't create an avenue for exploitation as it is unlawful and unethical for someone in the Legal profession to do that.
The location of the trial matters as well, it would be considered in determining the cost to be borne by a client. Someone who is being tried for a murder case, where all direct and circumstantial evidences point at him being guilty even though he was framed will need the services of a sound and intelligent Lawyer.
Considering the complexity of the case as well as the extra effort that will be needed in exonerating such client, it will tell on the expenses to be borne by the client.
This is not to discourage anyone from employing a Lawyer when the need arises because like it or not, at some point in your life you will need a Lawyer.
You might not get into trouble, but in drafting a contract, buying landed properties, drafting your will and executing it amongst all others, you will need a Legal Representative.
It is pertinent to state here that avoiding the services of a sound and intelligent Lawyer to be miserly in spending when you can afford it is not sage.
In the end, the mediocre Lawyer you employ will handle the job shabbily which will cost you more than you would have spent in hiring a good Lawyer.
Also, make conscious efforts not to be swayed by the exorbitant charges and crisp white and black outfit of a Lawyer, it doesn't guarantee you success in the case.
Buy and Sell Bitcoin in Nigeria - Register for free on Luno
Click here to see the latest
Study Abroad Scholarships and Guides
Click here to see the latest
Jobs opportunities in Nigeria
.
Copyright Warning!
We work really hard and put a lot of effort and resources into our content, providing our readers with plagiarism-free articles, original and high-quality texts. Contents on this website may not be copied, republished, reproduced, redistributed either in whole or in part without due permission or acknowledgement.
Proper acknowledgement include, but not limited to (a) Proper referencing in the case of usage in research, magazine, brochure, or academic purposes, (b)"FAIR USE" in the case of re-publication on online media. About possible consequences you can read here: What are the consequences of copyright infringement? In an effort to protect our intellectual properties, we may report your website to Google without prior notice and your website be removed from search engines and you may receive a strike. All contents are protected by the Digital Millennium Copyright Act 1996 (DMCA).