Overview of Drop Shipping Business

Drop shipping is one of the profitable business in Nigeria and is for entrepreneurs. The business let's you market your products to the buyers and sell your brand without paying for inventory. This article gives you a guide on how to start drop shipping business in Nigeria.
Drop shipping has to do with marketing products to customers and this is after purchasing from a third party. This category let's it operate and this is without warehouses and inventory.
👉 Relocate to Canada Today!
Live, Study and Work in Canada.
No Payment is Required! Hurry Now click here to Apply >>
Immigrate to Canada
Comparison Between The Classic Retail Model And Drop shipping
The major difference between these 2 models is that the merchant does not possess own inventory or stock. Rather he possesses inventory as a requirement from the third party or to fulfill the needs of customers. There is a requirement of a smaller cash investment and this is upfront.
Read Also: 10 Problems Of E-Business In Nigeria And Possible Solutions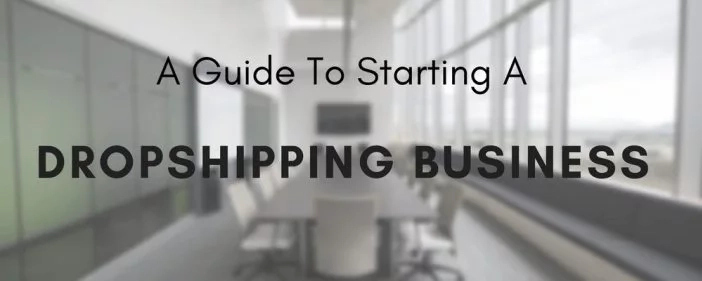 Steps To Start Drop shipping Business In Nigeria:
1. Pick a niche
Finding a niche is among the first steps and pick a niche you can explain. Go for a niche that is trending in the market and avoid the ones you know nothing about. Products that has high demand or higher market trend should have the priority.
You can also check out with Google trends and this will enable you to know about the trends. Searching through stores that are popular and checking for products on high demand can be useful. Best selling products have an edge when you compare them with other items or products.
Read Also: 10 Reasons Why Your Business Should Get An Online Presence
2. Get a supplier
When you go for a supplier, go for genuine ones and conduct some research about the supplier. Majority of the suppliers that are better for Nigerians are overseas and most are in China.
Alibaba is one of them and is among the largest online supplier. Ensure that you check details properly and deal with genuine suppliers.
3. Pick a platform
Your platform is your store and you take it as your store. When you begin this business, you choose whether to utilise e-commerce platforms or your own here. Jumia and Konga are examples of platforms that let you market using their own platform.
👉 Relocate to Canada Today!
Live, Study and Work in Canada.
No Payment is Required! Hurry Now click here to Apply >>
Immigrate to Canada
Starting with Jumia or Konga can help avoid some issues. However you can launch your own platform and this is as you proceed with the business.
More On Platforms
Different platforms exist and examples are below:
Read Also: 10 Businesses Nigerians Can Do
WordPress
You have to get your own domain name and this is the name of your website. Then you proceed with the hosting plan and your hosting firm handles that part. Hosting involves keeping the store and preserving data files. Now when you finish getting the hosting plan and the domain name, you install WooCommece.
WooCommece is an ecommerce software and you can install it with a click. After this you tweak your website and proceed.
Firms like Namecheap and Bluehost can handle your domain and hosting properly. AliDropship is a WordPress plugin that enables your drop shipping business and it functions the way Oberlo does.
Shopify
This is another website that let's you register and market online products. Their offer include domain name, hosting, CMC, design and payment gateways.
Shopify is good for newbies or otherwise. It let's you focus through marketing and branding and then management of your store.
Create the store and begin marketing in 5 minutes. There is a trial for 14 days and you can create a store in 24 hours. When you do this, use the profits and pay for the hosting plan after the expiration of the trial.
4. Promote the business
Promoting the business helps marketing and you can do this by using some methods and systems. You have to practice digital marketing and improve your customer base. Running ads on Instagram and Facebook and optimising SEO are methods.
Read Also: 5 Social Media Platforms To Promote Your Business
5. Engage in financial accounting
You should be able to account for how you spend your money and what you do with it. Activities like tax remittance, accounting, invoicing and payroll management are part of this.
What Are The Advantages Of Drop shipping Business?
Low requirement of investments
A major advantage of this drop shipping business is that you can launch it and proceed without spending much on inventory. Examples are:
a. You don't have to pay some tax for drop shipping using AliExpress and most taxes are for certain countries.
Some businesses are very complex to start but the drop shipping is an exception.
b. There is no need to pay some taxes for shipping some products into Nigeria. The amount you pay is clear on the website or with your dealer or supplier.
Low involvement of overhead
There is no requirement to handle inventory and store and manage facility. Keep the expenses low and nice. This business can happen at home with a laptop or android.
Location independent
You don't have to pay for rents that are expensive and location is not a limit.
Scaling flexibility
Most of the activities go with the suppliers and this enables scaling and expansion. There are some disadvantages and they include low margins and credibility.
Some of the suppliers may not be credible and this can affect customer experience. This applies in shipping and other activities.
Read Also: How To Start Tipper Business In Nigeria
6. Register the business
You may not have to do this when starting but you can register as the business proceeds.
Conclusion
Drop shipping is a popular and profitable business. You don't have to have a warehouse and inventory. This article tells you how to start the drop shipping business in Nigeria and what you need.
📢

We are hiring writers!
Article Writing Jobs
- We are hiring good freelance writers -
Click here to apply