Economy
10 Ways To Improve Transportation In Nigeria
Like any other sector, there are some problems within the Nigeria's transportation sector, nevertheless, this sector has served a whole lot of deal in conveying both goods and persons from one place to the other, as well as enhances the socioeconomic activities of the people.
In spite of this achievement, there are yet still some challenges faced by Nigeria's transportation sector, and in this article, I am going to discuss  quite a number of ways how transportation in Nigeria could be improved, and here we go;
Ways To Improve Transportation In Nigeria
Below are some of the ways transportation in Nigeria can be improved:
Read Also: History of Transportation in Nigeria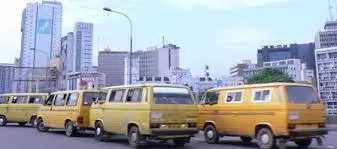 1. Building More Road Network
In an attempt to address the problems of transportation in Nigeria with a view to improve the sector, the first step is to ensue that more roads are built to help de-congest the urban cities.
In fact, trying to improve transportation in Nigeria, the issue of congestion should be combated through building of  dual carriage ways, it could be four lane carriage ways and so forth and so on, in some major cities, flyovers could be constructed to allow access for vehicular activities.
Accordingly, bypasses could be constructed to allow vehicles divert through traffic. Therefore, building new roads as the case may be, is considered as one of the measures of improving transportation in Nigeria.
Read Also: How to Start Transportation Business in Nigeria
2. Introduction Of Traffic Management
In auto dominated society like Nigeria, traffic management is believed to be one of the effective ways of improving transportation in Nigeria.
By introducing the traffic management tactics, the transportation in Nigeria can be improved, since such measure can bring about relief from road traffic congestion, as well as reorganizes the flow of traffic by avoiding structural alterations in the major roads.
In managing the traffic, some equipment can be used, and what these devices will do is that they will restrict motorists from loading anywhere on the main roads, neither will they allow for parking.
And in most cases, when this happened, the devices will allow for the extension of movement in one lane, and then, the traffic light control will permit movement on the other way, once this happened.
The next action will be to take into account variation of traffic. Employing these machinery can help improved transportation in Nigeria.
3. Introduction Of Effective Public Transport
Another way transportation can be improved in Nigeria is by ensuring that there is a proper planning, now as part of this planning, buses and other public vehicles can be introduced with a view to maintain reliability of services and increase speed.
At the introduction of the public buses,, the first objective of this development would be to make public transportation attractive, and then secondly, the number of vehicles on most major roads would be reduced, while traffic would be de-congested. The approach explained above can be deployed to improve transportation in Nigeria.
Read Also: How To Start Boat Transportation Business In Nigeria
 4. Restriction of Parking
Transportation can be improved in Nigeria through restrictions of unnecessary parking particularly on major ways. To many of us who have been plying Nigerian roads can testify that, there is no sufficient space on most of the Nigerian roads, therefore, the question of somebody driving along the major road, and suddenly he wants to park on the road or on the road within the city does not come in.
Therefore, in an attempt to improve transportation in Nigeria, such act should be discouraged, and parking of vehicles on the major roads should be restricted, and this  can be achieved through all- day parking ban, no commuter should be allowed to park on the road during such busy hours otherwise, he may be fined severely to serve as deterrent to others. Whatever is the case, transportation in Nigeria can be improved by controlling public car-parking.
5. Promoting The Use of Bicycles
We are talking about how to improve transportation in Nigeria, of course, it is a known fact that there are always a lot of vehicles on the Nigerian roads, and my observation is that these vehicles produced noise, and vibration, and pollution and, sometimes they caused accident risk, but in the event where bicycles are introduced, the above mentioned risk would be reduced, riding bicycle has tremendous benefits, and it is not cost, and it is not used often in the urban cities, it is the quickest mode of transportation used for door to do visit, it is noiseless, it is space efficient, and to road users, bicycle does not threatened them, bicycle is non polluting.
Using bicycle is not only cheap for the person, it is cheap for the society too, it helps reduced the number of vehicles on the major roads and as well, help in de-congesting roads. Bicycle, being a cheaper mode of transportation can be used to improve transportation in Nigeria.
Read Also: The Role of Transportation in a Supply Chain
6. Provision of Public Transportation
Part of improving transportation in Nigeria is to make provision for affordable public transportation. Apart from cars owned perhaps, by individuals, alternative mode of transportation is necessary within urban cities.
When there is need to convey people from and to a longer distance, a good and reliable public transportation system is required, making provision for quality public transportation system will bring about efficient functioning of the urban cities, and to achieve this, some essential things have to be taken into consideration, and under this subheading, I will be dealing with those important factors that will ensure that urban cities function effectively and efficiently in Nigeria's quest to improve its transportation system. These factors include; low fares.
To improve transportation in Nigeria means that transport fares have to be affordable, low enough so that very person will be able to afford the fares.
7. Sufficient Vehicles
There should be enough vehicles for the purpose of ensuring that there is sufficient and frequent services all through the day.
8. Routes' Reflection Of Travelling Public
The routes plying by public transportation vehicles have to reflect the desires of the travelling public, and the vehicles need also ensure that they traversed the dominant desire lines of everyone travelling in the vehicles.
No person should be left stranded, that is why, public transportation vehicles have to ensure that they extensively cover the city since no passenger is expected to be far away from the normal place the public transportation stop;
9. Speed of Public Buses
Public transportation vehicles conveying people for a fee are expected to double up their speed more than cars for the purpose of dodging or avoiding congestion.
Read Also: How To Start Air Travel Agency In Nigeria
10. Coordination of Services
One thing is to make provision for public transportation, another is to ensure that there is coordination within the public transportation system.
So there is need for coordinated services. Besides that, every functional public transportation system should have an essential materials, such as  Multi-modal tickets. Emphasis here is on the coordination of the services, the integration of services cannot be underestimated, the connection has to be between modes.
In conclusion, transportation can be improved in Nigeria through proper planning.
🤑 Start making money from home today!
👉 Get correct FREE TIPS and Guides on how to make money from home today. Click here to start
.
👍Showcase your business here!
With over 1M unique users per month across all channels, we have a large audience for you to showcase your products and services. Simply get in touch via 👉 marketing@Infoguidenigeria.com.
🤑 Make Money now!
👉 Make money writing for us. Apply for Freelance writing jobs in Nigeria.
👉 Make Money as InfoGuideNigeria Advertising Agents, read more here
.
This post can be helpful to somebody else, please share it on Facebook, Whatsapp, Telegram and Twitter. There are buttons below for this (easy to use too)!
Copyright Warning!
Contents on this website may not be republished, reproduced, redistributed either in whole or in part without due permission or acknowledgment.
.
Proper acknowledgment includes, but not limited to (a) LINK BACK TO THE ARTICLE in the case of re-publication on online media, (b) Proper referencing in the case of usage in research, magazine, brochure, or academic purposes,.
.
All contents are protected by the Digital Millennium Copyright Act 1996 (DMCA).
.
We publish all contents with good intentions. If you own this content & believe your copyright was violated or infringed, please contact us at [infoguidenigeria@gmail.com] to file a complaint and we will take necessary actions immediately.