The seventh edition of the Oxford Advanced Learner's dictionary, defines nationalism as 'the desire by a group of people who share the same race, culture, language, etc to form an independent country.
Nationalism, as defined by Google Dictionary, is "patriotic feelings , principles or efforts ." Nationalism includes opposition to the alien control, the consciousness of belonging.
👉 Relocate to Canada Today!
Live, Study and Work in Canada.
No Payment is Required! Hurry Now click here to Apply >>
Immigrate to Canada
1. Corruption
Corruption is a huge problem Nigeria has been fighting with since independence. It started with government officials and has gradually eaten deep into every other area of the economy.
Read Also: 13 Causes of Ethnic Conflict in Nigeria and Solutions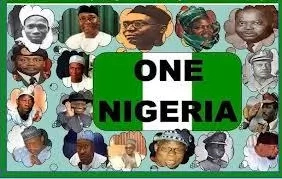 It's very rare to see a government official who isn't corrupt nowadays. The Corruption Perceptions Index ranks countries and territories based on how corrupt their public sector is perceived to be.
A country or territory's score indicates the perceived level of public sector corruption on a scale of 0 (highly corrupt) to 100 (very clean).
Nigeria scored 27 points out of 100 on the 2017 Corruption Perceptions Index reported by Transparency International.
Corruption Index in Nigeria averaged 20.48 Points from 1996 until 2017, reaching an all time high of 28 Points in 2016.
Currently, Nigeria ranks very high in the league of corrupt nations, and as stated by ex British Prime Minister David Cameron, Nigeria is a "fantastically corrupt" country with corrupt leaders.
This problem has been there since independence and has gotten worse. President Muhammadu Buhari has put up a fight against the monster but only time will tell if the war will be won. Plus he probably has just four years to achieve this.
👉 Relocate to Canada Today!
Live, Study and Work in Canada.
No Payment is Required! Hurry Now click here to Apply >>
Immigrate to Canada
2. Impunity of Leaders
Power tends to corrupt and absolute power corrupts absolutely. Once in power, Nigerian leaders at the federal, state and local government levels feel invincible and disregard the rule of law, whenever they can.
Leaders bend rules to their wishes and damn the consequences. The judiciary arm of the government has been toothless and only clamp down on the average citizens while top government officials who break the law are left to wander free.
3. Internal Strife
Nigeria is an amalgam of over 300 ethnic tribes. For some reasons, these tribes haven't found a way to co-exist peacefully, despite having decades of experience.
What we ever had as a country was a diverse – but congruent – groups of people with strong affiliation and allegiance to different identities such as tribe, religion , customs and whatnots.
Most people firstly pledge allegiance to their tribe before admitting they're Nigerians. As a result, square pegs have gone into round holes and needless squabbles have degenerated into full-blown war between communities. Tribalism reigns in Nigeria and it plays a great part in the country's current quagmire.
Read Also: 10 Ways to Prevent Corruption in Nigeria
4. Worsening Economy
Things have gotten worse for the Nigerian masses over the decades. The country's economy has been deteriorating over the years with the hope that things will get better getting fainter.
The country's infrastructure which should stimulate economic growth is in shambles and little is done to reverse the case.
5. Administrative Inefficiency
One of Nigeria's biggest problems is its lack of good leadership. Nigeria has barely managed to rule itself efficiently or achieve political stability since it gained independence several years ago.
The Nigerian civil service has depreciated over the years and is now riddled with corruption and ineptitude. Due to tribalism and other ills, appointments into offices are based on nepotism instead of pragmatism.
As a result, unqualified candidates are put in important positions and the result is ineffectiveness.
6. Over Dependence on oil
This problem started in the 70's when oil was discovered in the Niger Delta. Nigeria depends solely on oil as its source of revenue, abandoned agriculture and refused to seek other means of making money.
Coupled with corruption and a non-saving culture, the country's economy went into recession following the drop in the price of crude oil.
7. Inequality
The ethnic groups are not treated with equity. This causes conflict and enmity which can lead to destruction of lives and property. National nationalism has been replaced by regional nationalism.
Leaders now seek the benefit to themselves and their tribes before the benefit to the nation, there has been unrest among ethnics as evidenced by the call for the secession of the Igbo's first led by Major Chukwuemeka Ojukwu, this led to the civil war of three years that took lives and properties.
Read Also: 10 Ways to Promote National Unity in Nigeria
8. Poor Standard of Education
Education is defined as a process of teaching, training and learning especially in schools to improve knowledge and develop skills. Education for the average Nigerian child is nothing to write home about.
The standard of education has really dropped. This causes social problems as an average Nigerian graduate cannot compete favourably with his counterparts in other parts of the world.
A major culprit is corruption which has spread since after independence. National income were used for private pleasure rather than investing in the educational sector.
9. High Unemployment Rate
The number of unemployed persons are continually on the rise. The hope of getting a job after graduation for the average Nigerian graduate becomes dimmer by the day.
Seems the Nigerian government either never learnt or was not ready for power, so  the government engages in white elephant projects which are of no use and instead drain the nation's capital.
Investments, businesses, which would have accommodated the ever increasing number of graduates being produced each year.
10. Problem of Nation Building
federalism, democracy, and inclusive government have not been sufficiently consolidated as core values for our nation. Building consensus around these three key values remains a constitutional challenge for nation-building.
Nigeria needs a constitutional settlement that commands the acceptance, if not the respect, of a majority of its 140 million citizens. The 1999 constitution bequeathed by the military is defective in many important respects.
Read Also: The Unity of Nigeria Negotiable or Non Negotiable
Solutions to the Problems of Nationalism in Nigeria
1. Job Creation
The government and individuals should be preoccupied with creating jobs for the teeming population of job seekers. The availability of jobs would reduce the rate of poverty in the country.
2. Security
The security situation in the country presently has improved but more can be done. Strategies should be made by the security forces to combat and eradicate threat to lives and property such as terrorism.
3. Sensitization
Nigerians need to be regularly sensitized on the need to treat one another with equity and fairness.
4. Increase in Educational Standard
The educational sector needs to be revamped to meet international standard.
5. Justice and Fairness
The legal system should be made to punish corruption and domestic violence accordingly to serve as a deterrent to others.
6. Constitutional Review
The constitution should be reviewed to fit the Nigerian society.
7. The Diversification of the Economy
The other sectors of the economy should be explored, asides oil, Nigeria possess other sectors that could be mined to expand the national wealth of the country.
8. Training
Leaders in every sector should be trained and an independent body formed to ensure fair appointment of jobs.
Read Also: 10 Problems of Nigeria National Integration and Possible Solutions
9. National and Foreign Investment
Nigeria as a country needs to invest in profitable ventures and make the environment suitable for foreign investments which consequently leads to a boom in the national economy.
10. Independence of the Judiciary
The judiciary needs to independent and free from external influence so as to carry out their function of checks and balances without fear or favour.
👇👇👇👇👇
Immigrate to Canada Via Job Offer!
Get latest Jobs in Canada for foreigners with visa sponsorship 2023 and how to apply. Don't miss this opportunity that can help you relocate to Canada with your family.
👇👇👇👇👇
👍Advertise your business on InfoGuideNigeria.com!
From just
N9,999 per month
, you can advertise your products and services to over
1,500,000 monthly
users on our website.
Click here to read more
.
======
🤑 Make Money now!
👉 Make money writing for us. Apply for
Freelance writing jobs in Nigeria
.
👉 Make Money as InfoGuideNigeria Advertising Agents,
read more here