Leadership
Unemployment in Nigeria – Causes, Effects, Solutions
His name is Professor Steve Hanke.
From the little I know, he's a respected Harvard professor, and I know you're probably wondering what all this talk about an applied economist has to do with unemployment in Nigeria.
I'll explain, but first, a few questions:
What does it mean to be the six most miserable country in the world?
Read Also: Unemployment Rate in Nigeria 2019 and its Economic Consequences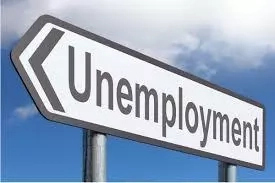 What does it mean to have such high readings of unemployment, inflation and bank lending rates to the extent that South Sudan, Somalia and Syria are considered far more better places to live?
Very recently, the aforementioned Professor released a report that was pretty damning on Nigeria.
It's called the Misery Index report, and it is the sum of unemployment, inflation, and bank lending rates minus the percentage change in real GDP per capita. If the readings of the first three parameters are high, that's a bad signal, and will mean that the people in the said country as miserable. A higher misery index score reflects a higher level of misery.
If you are like me, all of that probably sounds like….
Greek and German!
But you know, as much as you and I may have our reservations about a report that draws a direct link with unemployment and misery (wretchedness and anguish), we have to admit that there's a trace of truth in it.
Is the unemployment rate in Nigeria high?
And although Nigerians are easily the most optimistic people on earth, would they be happier and worry less if the rate of unemployment drops drastically?
Well, in the third quarter of 2018 (not too long ago), the unemployment rate in this country was about 23.10%, up from 18.1% in 2017. That's an all-time high, even by Nigeria's own standards.
If you're wondering what an unemployment rate of 23.10% means, here's a little illustration:
According the National Bureau of Statistics, the working age population (15-years to 65-years of age) increased from 111,1million to 115.5 million.
That is, the people who are eligible to work are many, but the jobs are too few to go round.
Secondly, the number of Nigerians in the labor force (people willing to work) increased from 85.1million in 2017, to 90.5million in 2018. The total number of people working full-time jobs (Eight hours a day, 40-h0urs a week) stood at 51.3 million.
Also, the NBS report says about 20million Nigerians classified as unemployed actually engage themselves in some form of work, but for less than 20hours a week, which is officially considered too low to qualify as gainful employment.
Read Also: 10 Ways to Eradicate Unemployment in Nigeria
Can you imagine that?
Then it also pointed out the fact that those reported to be unemployed were first time job seekers who had never been officially employed.
And don't forget, we are a nation of over 190million people (If you seriously believe that we're not more than 200million people living in this country, I urge you to think again).
What's the unemployment rate in Ghana? 2%.
Make of that what you will.
But it shows how far we've come as a people.
You'll be tempted to say we have a much larger population, and that Nigeria is the biggest market in Africa, but at the end of the day, it's really about result-oriented policies, visionary leadership and good governance.
Here's some plain talk about a topic that often sounds complicated.
What Everybody Ought to Know About The Major Causes of the High Unemployment Rate in Nigeria.
Please read the statement below and see if you're familiar with it.
"Nothing is working in this country"
Sound familiar?
So if indeed nothing is working, it's inevitable that you'll have a lot of people who aren't working.
Let's look at a number of reasons behind this:
Before we drag in the President and his cabinet, you and I need to ask ourselves a very simple question:
How many graduates do you know who while in School, acquired an employable skill?
The truth is, far too much attention is paid to degrees than is paid to the actual acquisition of skills that naturally multiply your chances of getting a job by…
Read Also: 10 Causes of Unemployment in Nigeria
As much as 700%.
Don't get me wrong.
I'm not saying the few who have acquired these skills are all employed, but the number of unskilled job seekers is just too high and that's really sad because having one or two in-demand skills gives you the added advantage of being able to set up something of your own or even partner with a small business where your skill is highly relevant.
Another thing we need to look at is the fact that the average Nigerian is an optimist and possesses the requisite entrepreneurial drive to become an employer of labor.
I know a good number of Nigerians who have good business ideas that they struggle to implement because of lack of starting capital.
And if there's no starting capital, if there are little or no venture capitalists (Big money players who invest in small start-ups) how can you become an employer of labor?
To some extent, the N-power scheme is a laudable project. But it is simply not enough.
Do you remember how, sometime ago, President Buhari made a damning comment about how…
Nigerian Youths Are Lazy?
You say you remember? Good!
Whether it is true or not is beside the point. I know a lot of Nigerian youths who work like crazy to feed themselves and their families, and I believe you know a good number too.
Sadly, that good number isn't good enough.
Maybe the problem with President Buhari's statement wasn't so much about what he said, but how he said it.
Maybe if he said many Nigerian youths are too laid back, too comfortable doing nothing,  and too comfortable waiting to be officially employed, it would have been less dramatic.
I know a good number of Nigerians who say things like…..
"God forbid! I'm a graduate I can't sell popcorn!"
"So after spending five years in the university, you expect me to go and open a shop?"
This category of young Nigerians just want a white-collar job and there's nothing you or anybody can do or say to make them see the light.
Onward. Onward. Onward.
The case of unstable power supply is also a huge factor.
For example, those who manage to set up a small business like welding are often forced to do very little because of the high cost of running a generator-dependent business.
So if they naturally have the capacity to employ five boys, they end up…
Employing Just One or Two.
Also, we have to consider the fact that Nigeria is an oil-driven economy.
That is, other sectors like agriculture, tourism, steel and mineral resources aren't even functional enough to help ease the burden of the ever increasing rate of unemployment.
Again, I refuse to talk about corruption and lack of visionary leadership.
Not today.
The unemployment rate in Nigeria may be as high as 23.10% and some applied economist like Professor Hanke of Harvard may consider Nigerians the sixth most miserable people in the world (that is his economic opinion anyway), but does it really mean we're hopeless? Or that we can't get ourselves out of the rot?
No.
We can, and…..
Read Also: How To Get A Paid Job Amid High Unemployment Rate
Here Are A Few Possible Solutions to The High Rate of Unemployment in Nigeria:
Make agriculture work again
Revive other comatose sectors like tourism, the coal industry, and mineral resources at large.
Encourage made in Nigeria goods (Some time ago, the Minister for Agriculture made a laughable claim about Nigerians going as far as ordering for and importing Pizza from London. It's impossible to believe, but there's so much that we import that can be locally produced and sold much more cheaply to Nigerians)
If much of the goods we import are locally produced, it only makes sense that more eager-to-work job seekers like Amaka, Tunde, and Abdullahi will be gainfully employed, right?
I know you're expecting me to talk about tackling corruption.
I won't!
And if we choose to continue condoning and living in corruption, even in the face of a shaky economy, a high unemployment rate and serious poverty problems, that is our affair! And we shall continue to suffer the consequences until we get angry enough to sit up and behave.
Onward.
The youths need to be more realistic and more proactive about their future.
If you spend five years in school and come out expecting a well-paying job to be handed to you because you graduated with a good result (whatever that means)…
You're a bloody fool!
Of course, there's nothing inherently wrong with good education, but all the degrees in the world won't put food on your table. It's what you do, the skills you acquire, the steps you take, and the measures you put in place to secure your future that will put food on your table.
DO you know how many Nigerian graduates roam the streets of Lagos in search of jobs?
You'll even hear some of them saying"
"Sir, please I'm tired of staying at home, I don't mind doing anything as long as I leave the house everyday"
Can you comprehend that?
Hark unto me!
Read Also: 11 Effects Of Unemployment In Nigeria
I don't care if you're 15 or 35, start thinking, start making moves, start learning a skill, start asking questions, start forcing things to happen, and as sure as I write these words today, your future self will thank you for it.
Finally, since most businesses would produce more and employ more people if they didn't spend so much on overhead costs like fuel and generator maintenance (some of these businesses have to run generators 24-hours, six days a week) it only makes sense that improving power supply will have a very decent impact on the rate of unemployment in Nigeria.
Okay there's something else I just thought of.
You know, one of the best ways to encourage entrepreneurial minds is to create a business friendly atmosphere. Nigeria is already the biggest market in Africa, and if the Government creates a functional framework for business loans (with low interest rates) for small and medium scale enterprises, more people can implement their business ideas, and the natural result is an increase in job opportunities.
I am tired, I really am.
You know, as much as writing runs in every fiber of my being, and as much as I don't mind dying doing what I love the most, I'd rather die writing about how Nigeria successfully tackled unemployment, than collapse writing about the strange case of unemployment in Nigeria.
That is all for now.
Talk soon.
This post can be helpful to somebody else, please share it on Facebook, Whatsapp, Telegram and Twitter. There are buttons below for this (easy to use too)!
Copyright Warning!
Contents on this website may not be republished, reproduced, redistributed either in whole or in part without due permission or acknowledgment.

.
Proper acknowledgment includes, but not limited to (a) LINK BACK TO THE ARTICLE in the case of re-publication on online media, (b) Proper referencing in the case of usage in research, magazine, brochure, or academic purposes,.

.
All contents are protected by the Digital Millennium Copyright Act 1996 (DMCA).

.
We publish all contents with good intentions. If you own this content & believe your copyright was violated or infringed, please contact us at [infoguidenigeria@gmail.com] to file a complaint and we will take necessary actions immediately.
🤑 Start making money from home today!
👉 Get correct FREE TIPS and Guides on how to make money from home today. Click here to start
.
👍Advertise your business here!
With over 1M unique users per month across all channels, we have a large audience for you to showcase your products and services. Simply get in touch via 👉 marketing@Infoguidenigeria.com.
🤑 Make Money now!
👉 Make money writing for us. Apply for Freelance writing jobs in Nigeria.
👉 Make Money as InfoGuideNigeria Advertising Agents, read more here
.