In this post, I will show you how to register a record label from scratch here in Nigeria. This is an ample opportunity to invest in the Nigeria music industry.
What a record label does is to connect fans to the artiste. Also, they inspire the demand for an artist and conduct the supply of musical products to fans to consume. The Nigerian music industry as we can see is growing from strength to strength each year.
👉 Relocate to Canada Today!
Live, Study and Work in Canada.
No Payment is Required! Hurry Now click here to Apply >>
Immigrate to Canada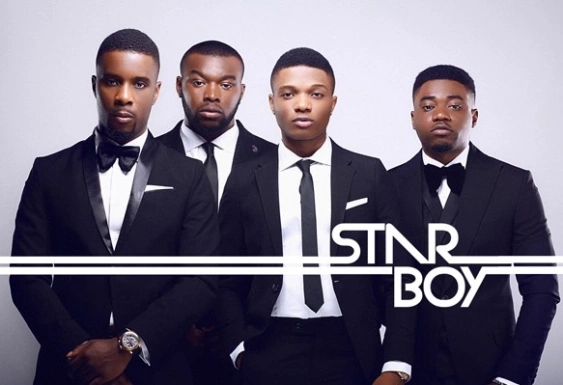 To start record label Nigeria requires independent research, team management skills, dedicated planning and program implementation.
There are more players coming into the Nigerian music industry per time. There are also more fans with a higher propensity to spend.
Demand Analysis of Record Label In Nigeria
Demand is a vital part of any supply chain. Most times the fans do not know exactly what they want, you have to show it to them. This is the general idea behind brand advertisements.
A fan needs to have fun, but he does not know how. A record company creates artistes to entertain him. The record company sources for funds and promotes the artiste so that the bored fan can see. The label will spend money on the artiste to make him look good.
They get him on the radio and the TV just to give him a personality and a perceived lifestyle. Fans don't buy music, they buy artists.
Labels wouldn't have cared about the welfare of their artistes if this wasn't the case. Fans care more about the artiste than his music. This guides the supply aspect.
The fan requests for the artist and his musical product. The label puts a price tag on him and sells him accordingly. The label makes a profit from the sales of artists' music. 
👉 Relocate to Canada Today!
Live, Study and Work in Canada.
No Payment is Required! Hurry Now click here to Apply >>
Immigrate to Canada
How To Start A Record Label In Nigeria
Financing:
You need money to run a label. It's no child's play, all the people you're hiring are going to be paid. You'll need to promote your artiste and buy one or two things.
Your label wouldn't be making money instantly so it needs to run on some cash till the business reaches a break-even point.
You might want to ask, how much does it cost to start a record label? There's no straight answer to this question, but you will definitely need a fat some of money to promote your label for it to be popular.
Technology Needed:
In order for your label to be recognized and patronized by musicians from all walks of life, you would need to have state of the art equipment and gadgets. I think for this aspect, it is best to consult a professional who has been into this for some-time.
Financing:
Because you are coming into the game with a momentum to cause drastic impact, you are expected to come fully prepared and be 100% ready.
Before starting, you must have had a business plan and you are expected to have done a feasibility study (this is where you get to know the different price tags of different equipment, and how different people sell them) on what you want to purchase.
Launch Tips:
You need to have a fully functional sound studio in order to save cost. If you are outsourcing your artists' recordings to other studios, you will spend more.
Signing An Artiste:
HR comes into play in this area. You need to have artistes if you're going to run a label. The HR should have a good musical ear.
They will search for the artiste according to the specs in your policy. Some companies want Rap artistes some want those who do other genres.
Creating Hype For Your Artiste:
Now you have an artist and a product. You need people to know about it. Your publicist is responsible for lobbying for interviews and getting people to talk about you on social media.
This is the process of creating demand. They get your labels products into radio and TV shows. They will create flyers and posters, advertise on billboards etc.
Record Label Management In Nigeria
Your new small record label in Nigeria can start with you as the potential CEO. It's "potential" because you do not officially occupy that position until your company is registered as a legal entity.
The CEO will take care of running the business. You as a CEO can also double as an artist manager.
A new record label in Nigeria also needs at least an artist and a publicist, who is usually a blogger.
But if you decide to go really serious you must consolidate; Without key figures in your label, you really do not have a company. The following positions need to be occupied by experienced personnel.
Legal Affairs:
Legal will handle the creation and dissolution of all binding documents. They will explain the meaning of terms, tell you the implications of your actions and help you design your contracts for you. They are your representation and will respond to any lawsuit or legal infringement.
Publicity:
They take care of your image building and public welfare of all team members. They will create trends for you, and make sure stories about you reach higher heights and other widely visited blogs.
They manage your media profiles and also help you write replies. This team packages you against potentially disastrous career statements. Public Relations hear things in and out if the industry, they are your voice to the people.
Manager:
The manager is the labels closest link with the artiste. He makes sure the artiste complies with the labels ideology and often takes the responsibility of sales and distribution (marketing).
There can be other managerial positions like the business officer who handles bookkeeping, payroll and finance records. other workers needed include;
Sound Engineers
Human Resource Management team
Sales team
Sustainability Tips For A Record Label In Nigeria
Opening a business is the goal but sustaining it to see it grow to the top is the dream. To sustain your business, there are some things you ought to put in place.
Registration With Corporate Affairs Commission of Nigeria (CAC):
A serious record label in Nigeria has to be registered with the corporate affairs commission. There is a branch in every state. You can find them at your States Secretariat. This is where your legal teams come into the picture. Your record label needs to be registered because;
Registering a record label can cost anything from N100, 000 to N200, 000.
Your contracts are null and void if you are not recognized as a legal entity. It means your artists can just leave and you can't arrest them.
People can steal your artists' songs and publish it without your permission and the court of law will not listen to you because you are not regarded as a Nigerian company.
Registration of your record label name as a trademark allows you to put the label logo on music records or sponsored events. It also stops anyone from using it.
Get more hot business news here
📢

We are hiring writers!
Article Writing Jobs
- We are hiring good freelance writers -
Click here to apply