Here in this post, we are going to show you a detailed and well-researched guide on the steps to start a video game business in Nigeria.
Business Overview of Video Game Business in Nigeria
Every young teen or youth between the ages of 14-22years old knows what a video game is in Nigeria. The only thing which differentiates them is which one do you play? Some like to play the Play station Portable (PSP) or Play station 2 and 3 (PS2 or PS3).
It all centres on video games. Back then in secondary school, we were so enthusiastic about going to the game centre to play about 3 to 5games before heading home, sometimes we even go there during school midterm breaks or term closure just to flex our hands on the gamepads.
Read Also: Sports Betting: The Game Of Numbers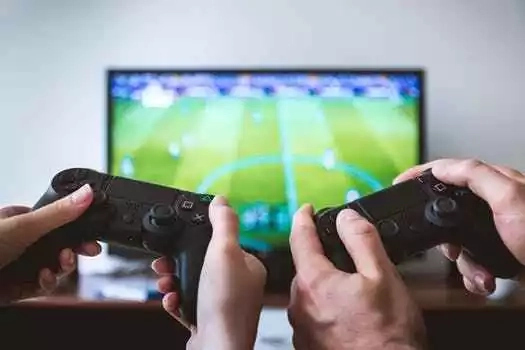 All we knew then was that we were enjoying ourselves, spending close to almost #500 per day playing games for those of us who had the money and were addicted to it.
We also had people who spend up to #1500 and more on playing games. These people were given their own special T.V Sets to use. Little did we know that we were enriching another person's pocket.
In a day, lots of students, young lads who were not in school and hustling youths do come in every time of the day to play a set.
Read Also: Sports Betting: The Game Of Numbers
How Profitable Is This Business?
Youths are coming up day by day, they are looking for something to while away their time, to give them joy, and some take it as a hobby.
On a daily basis over a thousand game sets are played per day at a game lounge, and they charge a minimum of #50 per set for 10minutes, a game centre is open for more than 12hours, come to think of how many game sets could be played in a day.
Over 100 game sets are played in a day at a game centre. If you multiply each game set by #50, it gives you #5,000 per day of good sales, and on weekends there is a likely increase of customers due to free day at home, so if you have a large gaming hall or lounge, you are likely to have more than enough customers on that very day.
Getting #5,000 daily for 6days gives you a total of #30,000. If you deduct your daily cost of running the place like buying fuel and maybe some little repairs, you will have about #18,000 in a week.
This is a great sum as it is mostly the salary of some people or half of it which you will get in a week. This shows that the business is very profitable beyond doubts.
In our various streets, you may see one or two game centres located around the corner, with lots of youths playing games to pacify themselves.
Just like in Ebonyi state, there is a popular game centre in Abakaliki town called ORGANIZER which is small considering the size but yet they are full to the brim with customers waiting for their turns to play.
From 10am till 7pm everyday they are open for business. With just 5 T.V sets and yet people throng there every day.
Opportunities in the Business
Youths do not really stick around waiting for their own game turn at a video game centre, if the place is filled up and there is another video game centre around, they would move over there.
Youths are not really patient in waiting for turns at a video game centre, unless where they are waiting for their turn is better at gaming services than others. So even if you are open today, you are sure of getting new customers for your first 6months in the business.
Competitions and Targets
Of course there will be competition, but no matter the competition if you are good at your gaming services, you will get lots of customers waiting at your gaming lounge to play video games.
The targets are the youths between the ages of 14-22years, but do not forget those above 23-26years who may be working or engaged in one other activity or the other, they too do have time after their busy schedule to play 3-5sets.
So when you set your priorities and advertise yourself effectively, you are sure to get a lot of customers drumming in profit for you.
Now you are interested in this business and would like to know the steps to take towards starting; here it goes.
Read Also: 6 Freelance Businesses You Can Start Tomorrow Morning
How to Start the Business:
1. Knowledge and Experience
You may ask if you really need any knowledge or experience to operate this business, Of course you do need to know some things about video games and the latest facts and trends, what was trending in the year 2008 will not be a trend in the year 2018, so you have to know about the market and what the customers are looking for or what they prefer.
As this will help you know about your business better and monitor effectively in case of any dishonest encounters or trouble.
2. Hire a Gaming Assistant
This type of business should be a part-time job for you so you will need an extra hand monitoring your business for you when you will not be around.
You have to get someone you can trust and who will not be dishonest due to the large income you will be making daily, the person may want to cheat you.
But also the person must know how to operate the various game consoles and able to do immediate and necessary troubleshooting when necessary.
3. Raw Materials/Equipment Needed
For you to start your video game business, you will need the following;
Game Consoles (PS2 OR PS3, XBOX360 etc)
V Sets
Generating Set
GamePads
Step-down Adaptors.
A Shop space (Game Hall)
Tables and Chairs.
UPS
If you have the following, you can start up your video game business and start reaping for profits.
You can get your consoles and pads from any electronic store or special game stores or preferably you can order them online to get good quality.
You T.V sets can be gotten at stores which sell Belgium electronics. Rent a space at somewhere close to the main road and with a large space to accommodate a lot of people.
Depend on what scale you want to start, you can get as much TV sets as you can afford.
Read Also: 8 Reasons Why Your Smartphone Is Charging Slowly
4. Technology needed
The technologies you will need are your game consoles and TV sets, you must be able to use them to monitor your game players. Get T.V sets that come with timer to enable you set the time for your games.
5. Getting a good Location
When selecting a location for your business is careful to select somewhere open to everyone and not hidden at a corner to avoid creating a hideout for bad boys and individuals with bad intentions. Also, a place with good electricity supply should be considered to enable you cut down expenses on fuel.
6. Funding Needed/Tips for Funding
You can get funds for this business through savings of your own, or through loans from friends and family or you can get soft loans from banks which you can pay back within one year of operation of your business.
7. Business Name Registration and Licensing
You should register your business name as you are a business entity aimed at making gains. You should register your video game business to avoid your name being used elsewhere.
Also try to get a gaming operating license from the gaming board of the state you want to operate in, as this will give you the license to operate and accommodate gamers legally without any disturbance of security operatives.
8. Service Tips
Ensure to make your customers comfortable with your services, do not encourage gambling in your gaming centre as this attracts problems and fights.
Try to give free games to people who patronise you steadily as this would encourage them to come again. Also try to encourage them to pay before starting a game in order to dispel confusion and rifts between you and your customers.
Management and Sustainability
If you are starting on a small scale, you should have just 1 gaming assistant to help you but if you are going to be having above 6 t.v sets and game consoles, you need to get two or three, as gamers may try to be cunning to make them play extra games.
Try to make agreements with your staff on how much to remit to you every day from the business and also how to cater for the fuel and other emergencies that may come up that will need money, as this usually makes the owner and the workers have an understanding and avoid any rifts. Also you should monitor the opening and closing of your video game centre.
Promotion tips
In order to get more and the best out of your business, give out free games to patronisers, make your assistants comfortable working for you, also give them incentives for working.
In the beginning you have to modify your mode of payment of your workers to avoid any problems in future. Also give them off days to make them relax from most of the stress of the working days.
Also you could organise competitions for gamers where you would reward the winners, but let it not be a gambling competition.
Read Also: How to Start a T-Shirt Printing Business in Nigeria
Conclusion
Video game business is a really part time business for anyone who chooses to venture into this business as its profitability is beyond doubt.
If you are looking for a business to start with low capital and make a little top up to your salary, you should consider opening a video gaming centre.
🤑 Start making money from home today!
👉 Get correct FREE TIPS and Guides on how to make money from home today. Click here to start
.
👍Showcase your business here!
With over 1M unique users per month across all channels, we have a large audience for you to showcase your products and services. Simply get in touch via 👉 marketing@Infoguidenigeria.com.
🤑 Make Money now!
👉 Make money writing for us. Apply for Freelance writing jobs in Nigeria.
👉 Make Money as InfoGuideNigeria Advertising Agents, read more here
✍️ Be Our Guest Publisher!
Do you have a press release, breaking news,  or any other helpful information to share with our growing readers? If yes, send your article to 👉 infoguidepr@gmail.com.
We will be glad to publish it if the information is useful to our audience.
.
This post can be helpful to somebody else, please share it on Facebook, Whatsapp, Telegram and Twitter. There are buttons below for this (easy to use too)!
Copyright Warning!
Contents on this website may not be republished, reproduced, redistributed either in whole or in part without due permission or acknowledgment.
.
Proper acknowledgment includes, but not limited to (a) LINK BACK TO THE ARTICLE in the case of re-publication on online media, (b) Proper referencing in the case of usage in research, magazine, brochure, or academic purposes,.
.
All contents are protected by the Digital Millennium Copyright Act 1996 (DMCA).
.
We publish all contents with good intentions. If you own this content & believe your copyright was violated or infringed, please contact us at [infoguidenigeria@gmail.com] to file a complaint and we will take necessary actions immediately.