Mobile phones have come to stay in Nigeria, one reason why this portable gadgets are unique is because it is rechargeable. In the last 5 years, smartphones have become extremely popular in Nigeria.
A brand new smartphone can be purchased for as low N14,000. This shows how affordable it has become, the major reason why it has become so popular among both the young and old. Its portability, versatility and ease of use are another reasons why it is warmly embraced by Nigerians.
👉 Relocate to Canada Today!
Live, Study and Work in Canada.
No Payment is Required! Hurry Now click here to Apply >>
Immigrate to Canada
Other reasons for the continuous increase in smartphone adoption in Nigeria is the availability of cheaper smartphones, access to better mobile network, more affordable data packages, and availability of data saving features in phones and apps.
Read Also: 7 Signs That Shows Your Smartphone Needs A New Battery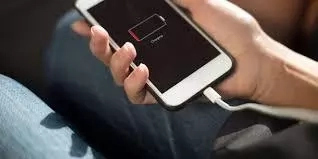 Over the years, smartphones have improved tremendously. Many important apps and features have evolved recently that have further endeared us to smartphones.
These days our smartphones are more like our best friends, this is because it is more like a mobile personal computer.
Its portability is also another reason why it is highly preferred by mobile phone users. Smartphones are a smart way to connect with family and friends via its voice and video calling features.
It also posseses a highly optimized internet browser, high quality games, media player compatible with almost every media format, GPS navigation, camera and many others.
Smartphones can also support a whole lot of third party apps, including social media apps like Facebook, Twitter, WhatsApp and a host of others which allows us to perform those tasks we were able to perform only with the computer back then.
The multitasking ability of smartphones is another reason for its world wide acceptance. These days, smartphones are embedded with a lot of eye catching features which has made it difficult to ignore.
👉 Relocate to Canada Today!
Live, Study and Work in Canada.
No Payment is Required! Hurry Now click here to Apply >>
Immigrate to Canada
Smartphones have the ability to send and receive e- mails, edit office documents, high speed internet browsing, anti-theft, water resistance, higher RAM and ROM, more colorful display, very high resolution camera and lots more.
Due to the wonderful features and services available for use in our smartphones, we spend a good part of each day using these gadgets.
Read Also: 9 Tips To Improve The Speed Of Your Android Phone
Some heavy phone users spend as much as 15 to 18 hours of the day using these phones to perform various tasks. This phones are machines, they can develop faults, get worn out and older as we keep using them and even faster on heavy usage.
One of the most frustrating problems smartphone users experience is slow charging, it can be frustrating because the phone needs to be well charged before you can really enjoy all its features, and considering the erratic power situation in Nigeria, there is a need to make the most of the little supply you get and believe me, it can be really frustrating when your device is doing the opposite.
Even in areas with good and constant power supply, a slow charging device is still very frustrating because you definitely don't have all day to charge, and going everywhere with a charger can be frustrating.
So we have decided to put up the top 9 reasons why your smartphone may be charging slowly and what you can do to fix this.
1. Bad cord or adapter
This is the first thing to check when your phone starts charging slow. The problem might be the USB cord or adapter you are are using, it may be old, worn out, torn, broken or unable to firmly grip the charging port on your device.
You can try switching cables and adapter to confirm if that's the problem. it is always advisable to use the charging accessories that came with the phone, and in cases where they are unavailable, get a charger with the same output and input as your original charger.
Read Also: How To Revive And Restore A Wet Phone
2. Charging port
This is the part of the phone that is connected to the charger. You cannot rule out it's ability to cause slow charging.
That part of the phone might be corroded, slacked or obstructed by dusts, wool and some other particles that may have been clogged up. You can try to scrub it off with a toothbrush carefully.
3. Background Apps
You may have used a phone with a 1500maH battery capacity and now you currently use a phone of 3000maH battery capacity but you discover that the older phone charges faster and lasts longer than the new phone, this is because the new device comes with a newer operating system, upgrades and new features, this directly affects the battery output because a lot of apps and features suck up the battery faster than you expect.
The more apps on the phone, the more the battery life used and the longer it takes to charge. So it is advisable to disable apps that are not used frequently while those that aren't needed be uninstalled.
Also, before charging, data connection should be off, while all running apps should be closed. This will help the device charge faster. It is even more preferable to just put of the phone while charging.
Read Also: How To Buy A Good Fairly Used Smartphone Anywhere In Nigeria
4. Ageing device
The latest smartphones these days comes with fast charging or turbo charging abilities, you may feel your phone is charging slow compared to other newer device.
Older phones normally develop faults easily, some old phones may just trip off while on use and when you put it back on, the battery percentage may have dropped from 95% to 40%. A phone obviously can't work forever, so once it starts giving this signs, it is better to upgrade.
5. Ageing battery
Another possible cause of slow charging problem might be the phone's battery. As you continuously use and recharge this batteries, it gradually wears off, they don't last forever, they get old too.
The is batteries can be recharged a limited number of times, after which it starts to give signs of ageing. Common signs are slow charging, fast draining, incorrect battery health status and inability to power some apps. If this is likely the problem, you can consider replacing the battery.
6. Heavy usage
Using your phone while charging is also one reason why it may charge slow. It is better to leave the phone idle while charging or best switched off.
Using battery intensive apps affects how fast the battery charges for instance, video calling on WhatsApp, with flash lights on and your phone's screen set on full brightness will definitely slow down charging, your phone may not even charge at all as you are likely using more power than your phone can take in.
7. Poor power source
The charging speed also depends on the power source. If you are charging with a PC or a power bank, the speed will definitely be slow.
The best way to charge your device is to directly plug it into the main source of power. A wall socket generates more power than what you get using a laptop, PC, power bank or any other indirect source.
Read Also: How to Unlock iPhone in Nigeria
8. Device upgrade or rooting
Upgrading your device's software to a newer version or rooting your phone can cause serious damage to your phone's battery health.
This is because newer devices are often designed to take advantage of the latest software. Forcing a new software on your 2 year old device might make it struggle deliver.
👇👇👇👇👇
Immigrate to Canada Via Job Offer!
Get latest Jobs in Canada for foreigners with visa sponsorship 2023 and how to apply. Don't miss this opportunity that can help you relocate to Canada with your family.
👇👇👇👇👇