In this guide, we will show you the steps to Produce Germicides in Nigeria. Here, you will find the ingredients and methods to produce germicides in Nigeria for commercial and domestics use.
Taking a proper look at the nation's economy; the high rate of unemployment of graduates of tertiary institutions in the country, the high cost of living, inflation of goods and services and instability in the worth of our naira value in the foreign exchange market among various other detrimental economic situations in our dear country, one do not further need a soothsayer before we can easily realize the need for learning a skill and getting multiple sources of income.
👉 Relocate to Canada Today!
Live, Study and Work in Canada.
No Payment is Required! Hurry Now click here to Apply >>
Immigrate to Canada
Read Also: How To Produce Insecticides In Nigeria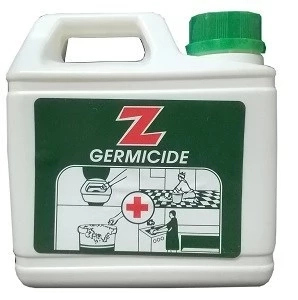 The production of germicides should not be a farfetched option to any citizen of Nigeria as it requires very low starting capital, little manpower, consumes little time and energy, its target market cuts across all caliber of people and its demand is not limited by a particular season or climate condition.
Germicides are disinfectants that kills pathogenic (disease causing) organisms. These organisms are called germs and substances used to kill them or control their spread are called germicides. Germs cause illness and infections to man, hence, the need to limit its spread or activity cannot be overemphasized.
Read Also: How to Produce and Sell Insecticides in Nigeria
Germicides are used worldwide to ensure proper hygiene and sound health of mankind, however, in our dear country, the most common germicides produced and produced are Izal, Dettol, Nittol and Septol to mention but a few.
They are used to clean various surfaces such as toilet, sinks, floors, drains, door knobs, counters and trash cans. They are also used in homes, hospitals, restaurants, eateries, schools and hotels.
Ingredients to Produce Germicides in Nigeria
Without further ado, let us take a look at the ingredients for making germicides and the function each ingredient has in the overall performance and germ killing activity of a germicide. The ingredients (chemicals) used in the production of a germicide include:
Texapon: This is a thick pale substance which acts as a boosting agent in the production of germicides.
👉 Relocate to Canada Today!
Live, Study and Work in Canada.
No Payment is Required! Hurry Now click here to Apply >>
Immigrate to Canada
Phenol: This is a white aromatic solid which kills germs. It is an acidic benzene derivative and could also be in its liquid form. The volatile acidic compound, also called carbolic acid, must be treated and handled with caution because of the corrosive nature of acids.
Concentrate: This is also a very active agent in the germicide and also kills germs as it is a very poisonous acidic compound. It also must be handled with caution to prevent corrosion and burns.
Booster: As the name implies, it boosts the quantity of germicide produced. One of the sole aims of any good entrepreneur should be to produce quality products and also at a higher yield so as to maximize profit. The germicide booster is always available to help you achieve this.
Read Also: How To Produce Disinfectants and Germicides like Izal
Pine oil: This is an important oil and is produced from steam distillation of different species of pine. It serves as a cleaning agent in the germicide.
Beyond killing germs, germicides also serve as cleaning agents and the pine oil is the major cleaning agent in the germicide. It is also the basic ingredient that provides the characteristic scent of germicides.
Carboxylic acid: This is a natural occurring acid found in some plants and animals. For instance, acetic acid can be found in vinegar and formic acid can be found in insect stings, amino acids also possess the carboxylic acid functional group, alongside with the amine functional group.
It is also one of the ingredients of the germicide responsible for killing germs. Because, it is a naturally occurring acid, it is less corrosive than other acids stated, however, it must also be properly handled as it could be required in a concentrated form.
Lyzol: This ingredient serves doubly as a disinfecting (germ killing) agent and also serves as a cleaning agent.
Whitener: This provides the characteristic whit colour of the germicide.
Water: Considering the acid content of most ingredients used, it is very necessary that enough water is used in the production of germicides, so as to dilute the concentration of the acids, that the germicide may be quite mild enough to our skin or respiratory tracts when inhaled but still tough enough to the germs.
Nonetheless, as much as possible, we should avoid direct contact of germicides with our skin or eye and also prevent excessive inhalation. Water also serves as a liquefying agent, to make the germicide less thickened than it would have been if all the ingredients were ordinarily added together.
Read Also: 10 Best Cleaning Product In Nigeria
Recipe For Production Of 5 Liters Germicide
The ingredients stated above must be adequately mixed in a given proportion, so as to enable effective germ killing ability and cleaning power of the germicide.
The recipe given below is for the production of 5 liters germicide and the recipe could be slashed or multiplied based on the quantity of germicide to be produced:
1 cup of texapol
1 cup of phenol
1 cup of concentrate
1 cup of booster
½ cup of pine oil
1 cup of carboxylic acid
1 cup of Lysol
1 cup of whitener
3 liters of water
Procedure to Produce Germicides in Nigeria
Add texapol and phenol to a neatly dried bowl and ensure that a homogeneous mixture is formed (texapol dissolves in phenol).
Add pine oil and stir well.
Add Lysol and stir properly too.
Add the booster and keep stirring.
Add two liters of water to prepare a suitable medium for the acid to be added.
Dilute the carboxylic acid with water, add the whitener to it and then, add it to the other ingredients previously stirred. Keep stirring properly
Add the concentrate and keep stirring.
Pour the remaining liter of water to the mixture and stir properly.
Read Also: 5 Steps, Ingredients to Produce Hand Sanitizer in Nigeria
Now you see you're only eight steps away from making that extra fund and being a part of keeping your community clean and free from germs.
Also, do not forget that the package design of any product goes a long way in telling its prospective customers how elegant and/or effective its content is. Do well, to properly package and market your product well so as to get an extra edge above competitors' products.
👇👇👇👇👇
Immigrate to Canada Via Job Offer!
Get latest Jobs in Canada for foreigners with visa sponsorship 2023 and how to apply. Don't miss this opportunity that can help you relocate to Canada with your family.
👇👇👇👇👇
👍Advertise your business on InfoGuideNigeria.com!
From just
N9,999 per month
, you can advertise your products and services to over
1,500,000 monthly
users on our website.
Click here to read more
.
======
🤑 Make Money now!
👉 Make money writing for us. Apply for
Freelance writing jobs in Nigeria
.
👉 Make Money as InfoGuideNigeria Advertising Agents,
read more here