Here in this post, we are going to explain in detail the steps to make perfumes and deodorants in Nigeria. we hope you find this article interesting.
Introduction
What are perfume And Deodorant?
Perfume can be described as the mixture of alcohol and fragrant essential oils extracted from flowers, leaves, stem barks, seeds, bud, roots, resins and petals or from synthetic substances (such as methanol, ethanol, etc), which are used especially to ignite pleasant long lasting scent or fragrance to the body.
Read Also: How to Produce Perfume in Nigeria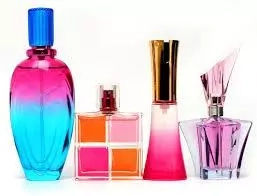 Wearing of perfume is a form of fashion that is as old as the existence of civilization. Every body wants to smell good!
The science of making perfume is one the oldest crafts that predates back to the B.C. Deodorants, on the other hand, are basically those fragrance products which are applied to the body to alter the body odour due to bacteria growth.
Read Also: How To Produce Body Spray In Nigeria
Difference between Perfumes and Deodorants
The major differences between perfume and deodorant are in their uses and formulation. First is, while deodorants are used on the body directly majority of the perfumes are sprayed directly on clothes.
The second difference is that deodorant usually contains 10 to 15% solution of fragrance oil and mild alcohol while perfumes contains 15 to 25% fragrance oil in the concentrated alcohol.
Despite these differences however, both perfumes and deodorants serve similar purpose, and that is to combat body odour.
Demand for Perfume in Nigeria
There several reasons why people wear fragrance on their body and clothes. While majority of people use perfumes and deodorants solely for their anti-odour purpose, others consider perfumes especially as a form of fashion which adds glamour to their outfits.
Because of these reasons perfumes and deodorants are on high demands; some can simply not do without using body fragrance.
This is especially so in Nigeria which is located in the tropics. Our direct location under the Sun's glare makes us sweat enormously and this leads to accumulation of germs that give rise to unpleasant odour on the body.
Little wonder we all need perfumes and deodorants. This is where producers of these essential products take the advantage to make income apart from using them personally.
Read Also: 6 Steps to Produce Odour Control in Nigeria
Design for Perfume and Deodorant Production in Nigeria
There certain things the producer of these products must have in mind as things consider in order to achieve a good result before embarking on the production. Those things are:
Skin type
Because perfumes can evaporate faster on dry skin due to lack  of lack of oil which helps perfume to be absorbed into the skin, the use of unscented moisturizer (petroleum jelly or jojoba oil) is advisable before applying perfume on the skin.
Concentration
The higher the alcoholic content, the less the fragrance; while the less the concentration, the more the fragrance. For instance, a body spray would be of less concentration than an "eau de toilette".
Notes
Most fragrances have top, middle and base notes. These notes are scent with different molecular weights that appear at different rates when applied to the skin. For example:
Top Notes
Top notes usually contain anti-viral properties and provide the first scent impression of fragrance once applied to the skin.
They are usually higher with a more volatile aroma that evaporates easily. The scent sometimes lasts for about five-20 minutes.
Read Also: 13 Steps to Produce Liquid Soap in Nigeria for Sale and Domestic Use
Middle Notes
These are blends of warm and soft fragrances that take a little longer to be noticed at the start. They usually take 10-30 minutes before developing on the skin unlike the top notes.
Often referred to as medium or heart notes, these show up after the top note has disappeared. Examples of middle notes include geranium, rose, lemon grass, eucalyptus, frankincense, cinnamon, peppermint, basil, ylang, jasmine, cider wood, coriander, among others.
Base Notes
These are the final scents or the full body of the perfume to develop and they last longer. They are regarded as heavy oil and are also known as 'fixatives' because they help other scents to last longer by helping to slow down the evaporation rates of the higher notes, giving the fragrance a holding. Example of base notes are vanilla, cassia, myrrh, amber, oak moss, cedar wood.
Ingredients and Equipment for Making Perfumes and Deodorants
Ingredients needed to make these products are not far fetched, they can be purchased from fragrance base stores around. Below are the equipment you will need:
Methanol
Ethanol
Essential oils (vanilla, geranium, rose, lavender, jojoba oil or sweet
Almond oil – any of these)
Bottles
Chiffon cloth (for filtering)
Spray bottles
Quantity of Chemicals (Ingredients) Needed
You don't need to be a certified chemical analyst to know how much ingredients you are going need during the procedure. Ingredients are sold in measures so that in case you don't have measuring instruments, they're already measured from the market.
Ingredient                                                                   Quantity
Methanol                                                                      ½ litter
Ethanol                                                                          ½ litter
Essential oil (any)                                                         10 drops
Step-By-Step Procedure for Making Perfumes and Deodorants  
Perfume:
Measure methanol (1/2 litter) and Ethanol (1/2 litter) in a clean bottle Add any of the
Add any of the essential oil of your choice. You can use more than 10 drops of the essential oil,
Shake well and filter it with a chiffon cloth,
Pour into a spray bottle and use it whenever you want.
Deodorant:
To produce deodorant, excess methanol is used and less fragrance, e.g., 80 – 90% of methanol and 10 – 20% of fragrance are mixed together.
Shake the mixture very well and pour into a desirable bottle, then you can commence use.
Read Also: How To Produce Bathing Soap In Nigeria
Conclusion
Having learnt this very important procedure on how to make perfume and deodorant, you are hereby encouraged to try your hands on it.
Believe your product will turn out well, in that cars you will not only be the one to use it, others would want you to produce for them. This can become a major source of income for you and your family.
Click here to see the latest
Study Abroad Scholarships and Guides
Click here to see the latest
Jobs opportunities in Nigeria
.
Click here to Join
Recharge and Get Paid
Click here to Read Latest School News in Nigeria
Copyright Warning!
We work really hard and put a lot of effort and resources into our content, providing our readers with plagiarism-free articles, original and high-quality texts. Contents on this website may not be copied, republished, reproduced, redistributed either in whole or in part without due permission or acknowledgement.
Proper acknowledgement include, but not limited to (a) Proper referencing in the case of usage in research, magazine, brochure, or academic purposes, (b)"FAIR USE" in the case of re-publication on online media. About possible consequences you can read here: What are the consequences of copyright infringement? In an effort to protect our intellectual properties, we may report your website to Google without prior notice and your website be removed from search engines and you may receive a strike. All contents are protected by the Digital Millennium Copyright Act 1996 (DMCA).